Club
Saffron Memorial Tournament 2021
Sun, 07 Nov 2021 00:00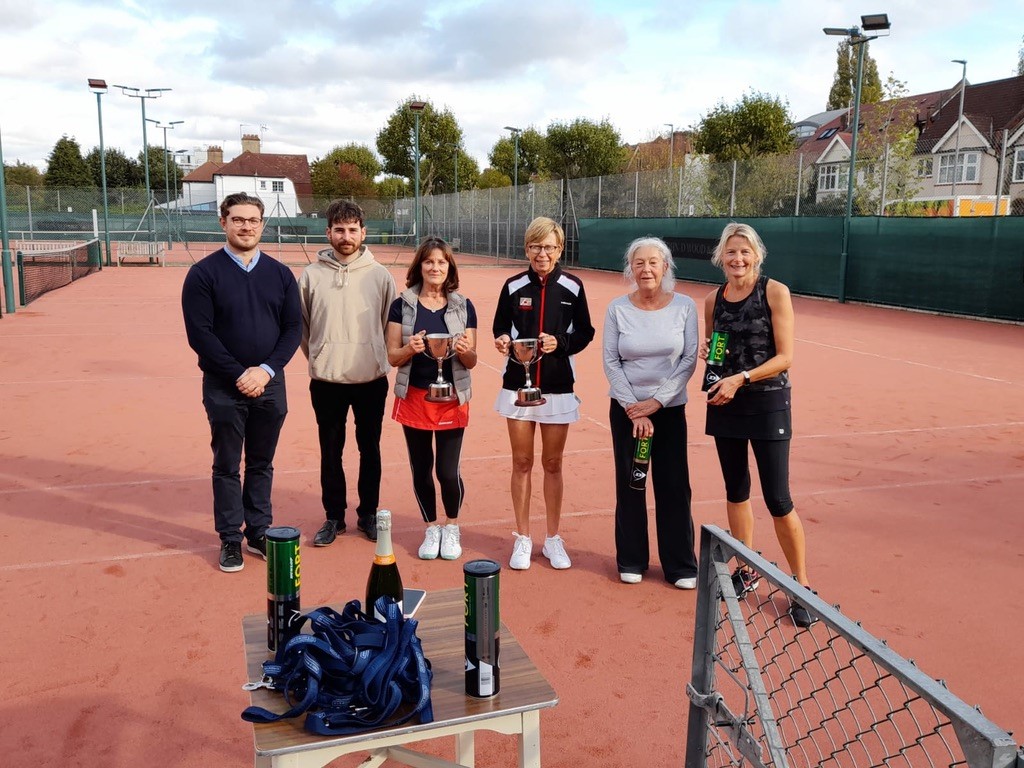 Thank you to all of you who came and enjoyed the Saffron Memorial Tournament 2021 and congratulations to the finalists - Pam Stocks, Sue Smart and Rebecca Greenwell.
The winners were Pam and Penny! Pam is a superstar!
The overall winner of the most points was Louwrida during the morning and I would like to award the John D Wood bottle of Champagne to her for this achievement.
Thank you also goes to Mike for organising the tennis so well as always and his trusted helpers, Dunlop for the free tennis balls, Edwina and Jackie for serving up the most delightful lunch and Amy, for opening up the bar!
It was great Steve and Josh from Change for Good came to join in the day as well as Jake from John D Wood who presented the prizes.
We raiset over £800 for the charity including extra donations from Di and Annie, Daragh - all of whom were unable to play.
It was lovely to have Lewis Davies, Saffron's son, with us who sent me this email below.
It was a real community event enjoyed by all who came.
Dear Penny,
Just wanted to thank you so much for today. Mum would've loved to have played in the tournament and she would also be thrilled to bits about all the brilliant causes backed over the years.
It was a pleasure to play today as well as catch up with many of the people who knew Saffron. Well done to all the organisers, a fantastic event in which a serious amount of money was raised for a very deserving charity. It was really excellent to have two representatives of the charity there today as well.
Up the great work, please feel free forward to all those who made it possible today.
All the best,
Lewis on behalf of the Davies family