Junior Courses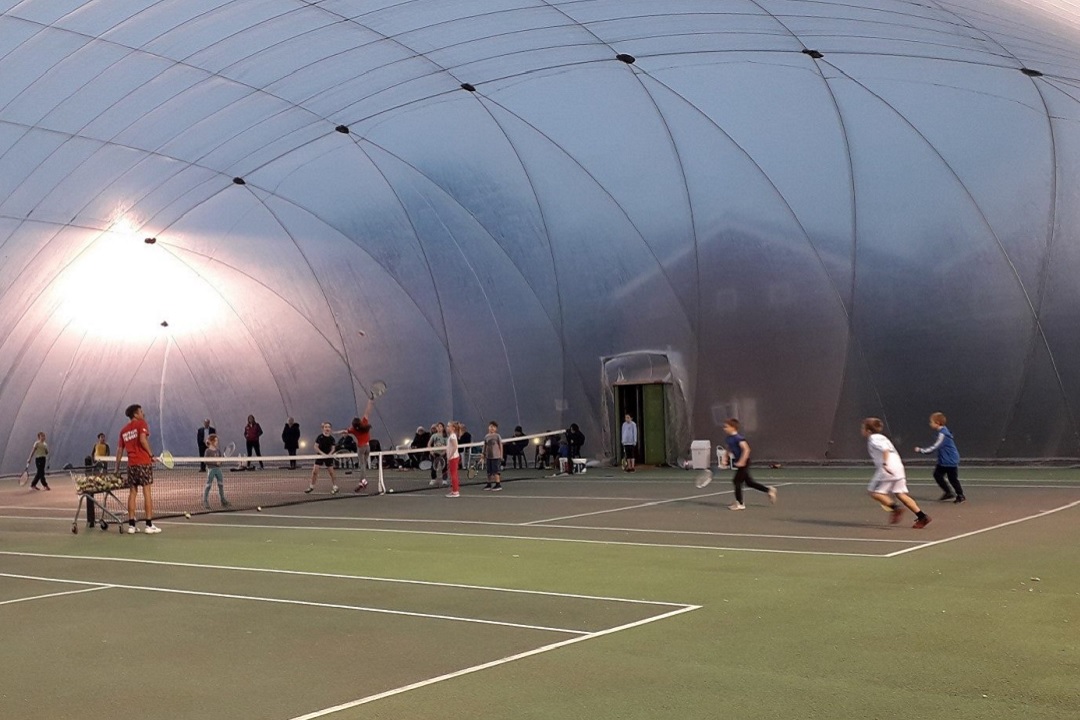 Update Spring 2020
Junior Term starts Saturday 11th January. Groups on Saturdays, Mondays, Wednesdays and Fridays. INDOORS from October
Any questions email tarrantennis@btinternet.com
We also have Holiday Camps through the Easter and Summer Holidays. Details and sign up here.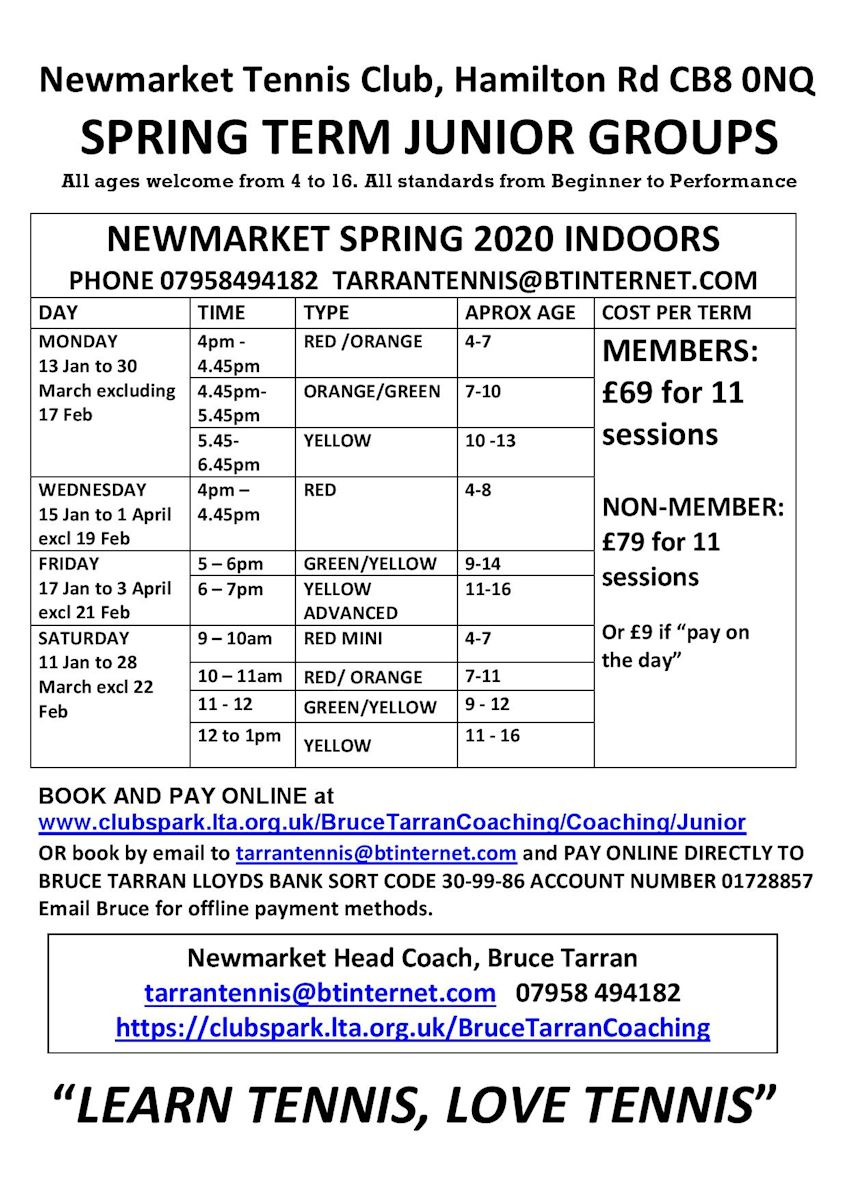 Juniors are welcome to join the Club at a very reasonable price, only £20 for under 12's and £50 for 12 to 18 years old, which includes the indoor courts ("the Bubble") Oct 1st to April 30th, 7 months indoor courts!
Our Head Coach, Bruce Tarran, offers a full programme for ages 4 to 16, beginners to performance players. He also offers individual lessons at £30 an hour. Coaching camps are held during school holidays, please go to our Coaching page for details of all courses.
Mini Tennis is a great introduction to the sport for young children between 4 and 10 years old. It's just like the real thing, but with smaller courts, nets and rackets and lower-bouncing balls. For further details see https://www3.lta.org.uk/LTA-Mini-Tennis/
As a Junior member, there are no additional court fees for coaching and participation in Junior Box Leagues, Ladders, Mini Tennis competitions or tournaments. April to June 2020 there will be junior teams representing Newmarket in the Suffolk Team Tennis League, please click on this link to see how we are doing.
Contact our coach for further details - tarrantennis@btinternet.com