Club
Open Day!
Fri, 01 Mar 2019 00:00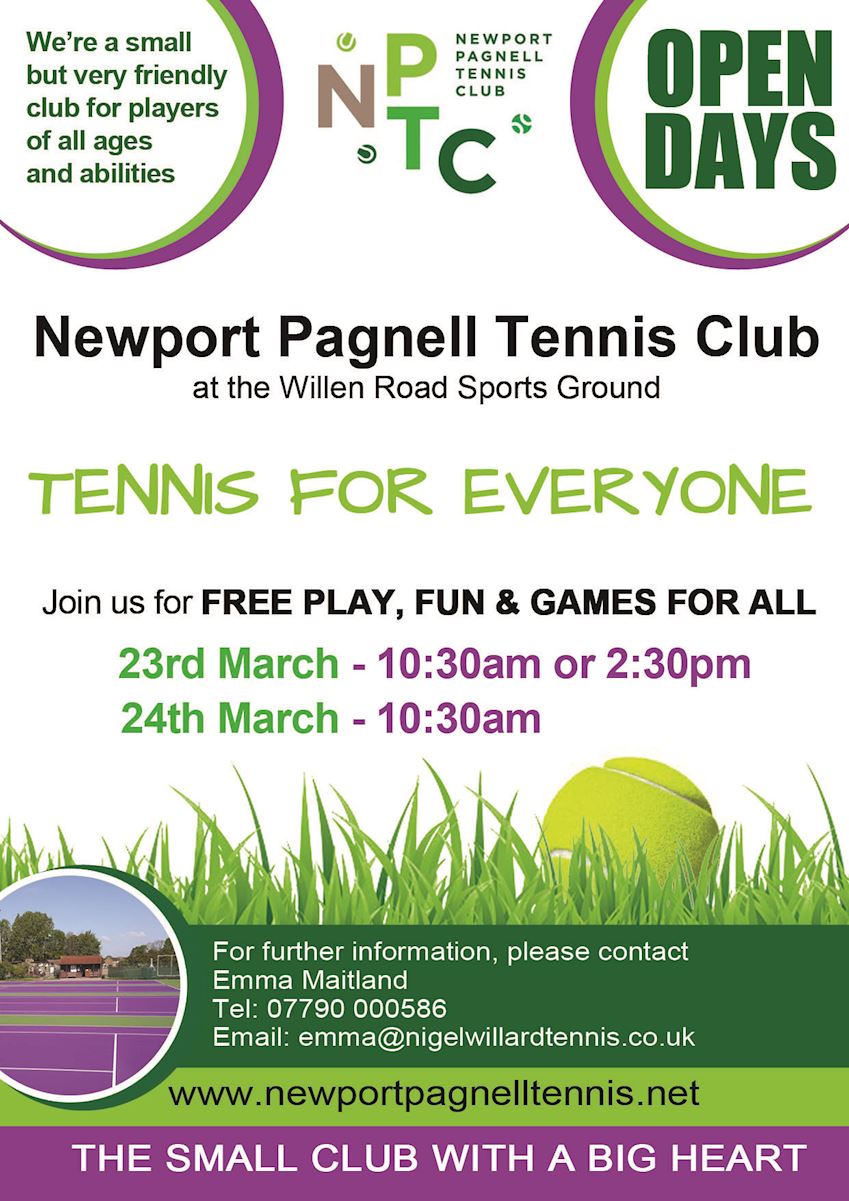 We have a couple of free open days coming up with free tennis for everyone.
Please join us for free play, fun and games for all.
23rd March - 10:30am or 2:30pm
24th March - 10:30am
For further information, please contact
Emma Maitland - 07790 000586
[email protected]
Fingers crossed for good weather as we're really looking forward to this fabulous weekend.