Club
2019 Club Champions
Mon, 30 Sep 2019 00:00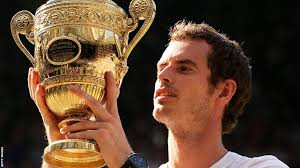 A fabulous finals day until it rained. However, after a bit of rescheduling, nearly all the matches have been played and we have our champions.
Here's the lowdown on winners this year.

ADULTS
Mens Singles (Sid Miller Trophy) - Ionel Opriceana
Mens Doubles - Ionel Opriceana and Darren Brown
Ladies Doubles - Guari Majoria and Sita Majoria
Mixed Doubles - Armaan Ahmed and Melissa Cavill
Ladies Doubles Plate - Clare Hanson and Kelly Lorenzo
Mixed Doubles Plate - Mike Spencer and Jenny Spencer

JUNIORS
U16 Boys Singles - Beck Nally
U16 Junior Doubles - Beck Nally and Oscar Bailey
U13 Boys Singles - Harley Turner
10U Singles (Achieve Trophy) - Jamie Smith
9U Singles (Aspire Trophy) - Ben Simpson
8U Boys Singles (Encourage Cup) - Theodore Swaby
8U Girls Singles - Daisy Brookman

Well done everyone!