Social
She Rallies is served at Portishead Tennis Club
Thu, 26 Jul 2018 00:00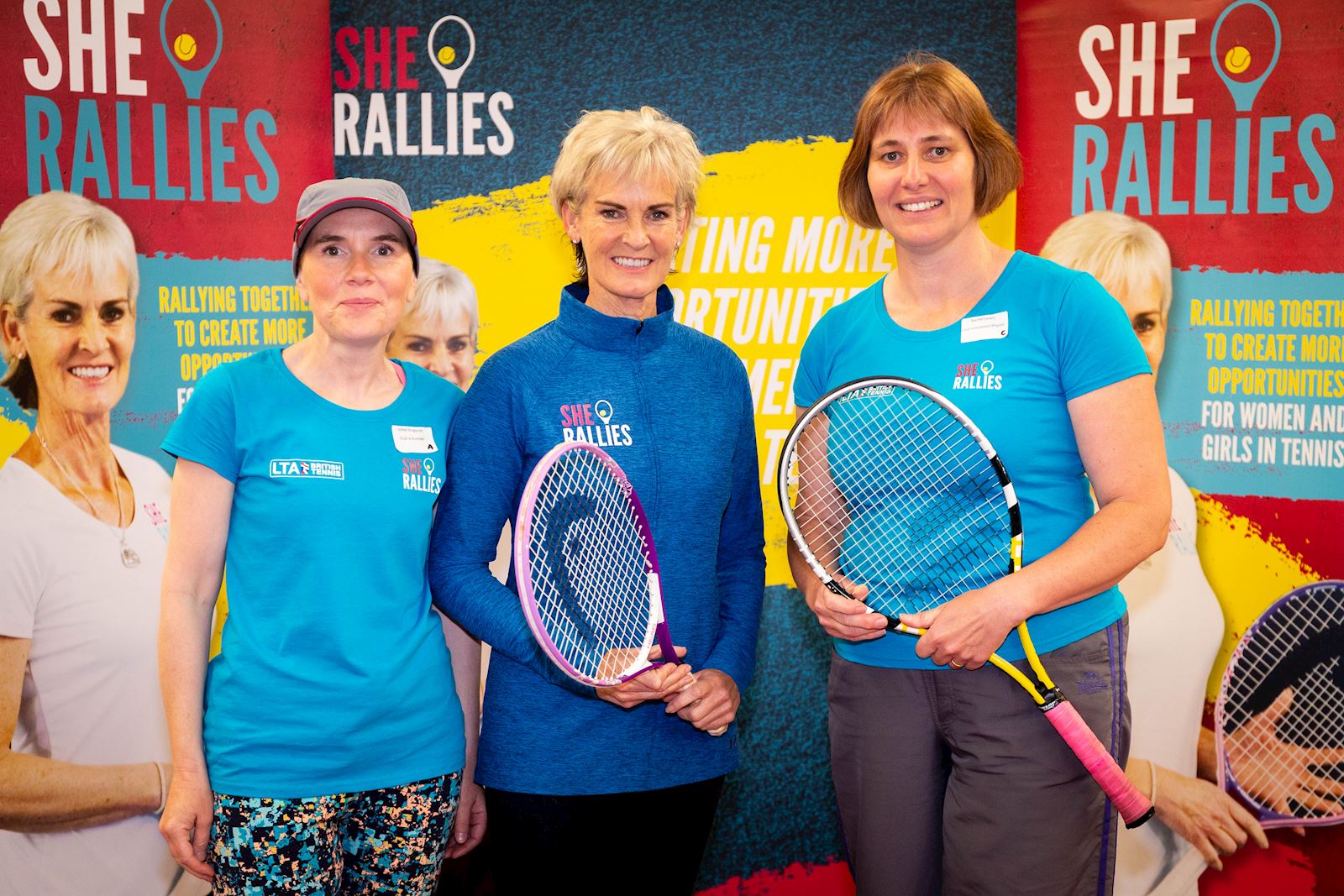 Rachel Lewis and Ishbel Kingscott from Portishead Tennis Club recently attended the Judy Murray activator training as part of the National 'She Rallies' campaign. She Rallies aims to get more girls and women into tennis to have fun and keep healthy. Activators learnt lots of tennis games, fun related activities and even playing with water balloons!
At Portishead Tennis we are keen to encourage more female players. There are nationally 1 in 10 female to male players and similar with coaches. She rallies aims to address this imbalance and enable girls and women to get into sport in a fun way.
It is vital that young girls stay in some form of sport or exercise to keep them healthy into their mid-twenties. This really helps with building bone strength, which is important for them in later life. Tennis players have 33% more bone in there serving forearm than sedentary people! And of course tennis is good cardiovascular exercise and balance for all ages.
Come along and get playing!
Our first She Rallies event, for all aged and abilities, will be on Saturday 4th August 5-6.30 pm at Portishead Tennis club in the beautiful setting of the Lake Grounds. There is plenty of parking on the Esplanade, so please bring your mum, daughter, aunt, niece, friends etc. No equipment or previous experience is necessary just loose clothing and an ability to have fun! Everyone is welcome.
You can book a place via the Portishead Tennis website (go to https://clubspark.lta.org.uk/PLTC) - or just turn up! We look forward to seeing you there and our regional LTA coaches/ she rallies team and other activators will be all available on the day to support all who attend.