Club
CV-19 Antibody Testing
Mon, 24 Aug 2020 00:00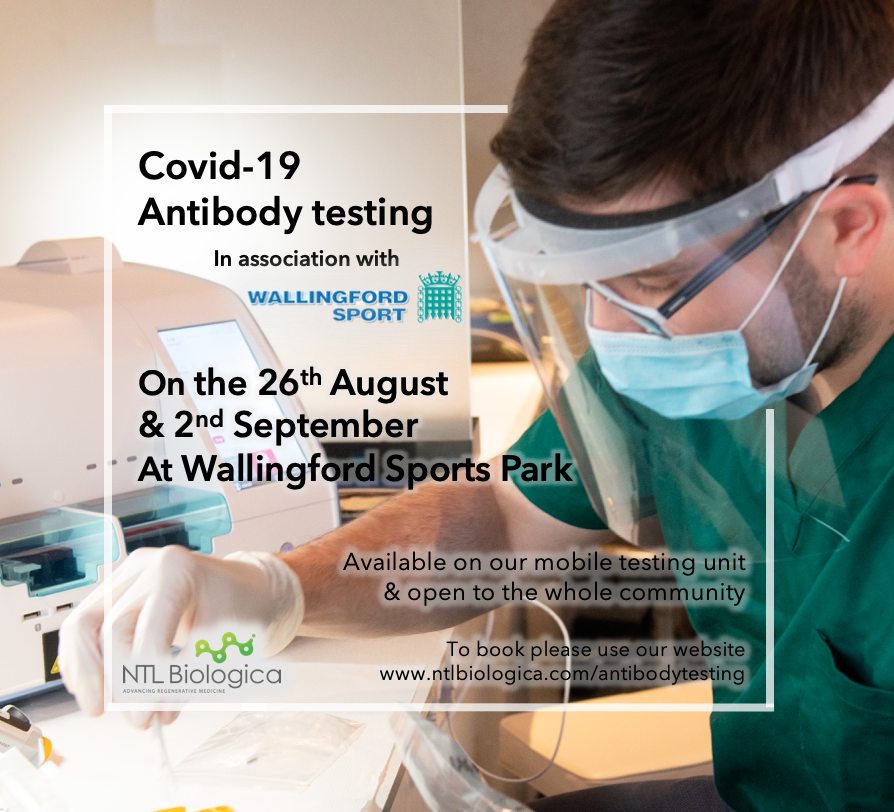 We have been asked by the Sports Park to make you aware that a CV-19 Antibody Testing Unit will be at Hithercroft on 26th August & 2nd September.
As a member benefit, all members of Wallingford Sports Park will be able to obtain a 10% discount on their test.
To find out more or to book your space head to www.ntlbiologica.com/antibodytesting and enter code 'SPORT10' to receive your discount.
Please note that this is not an initiative of Portcullis Tennis Club.