Club
Development Newsletter
Wed, 01 Apr 2020 00:00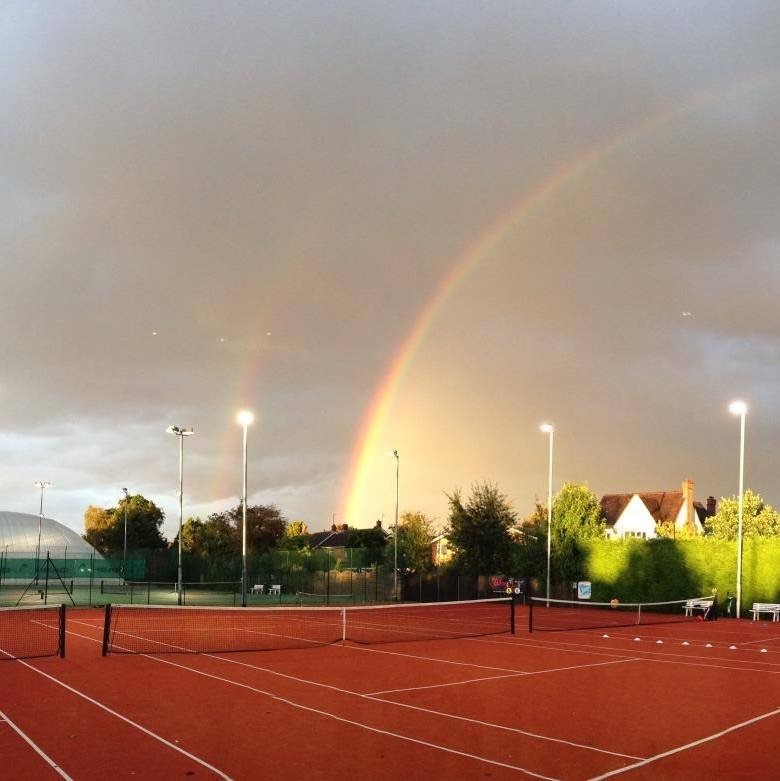 RIVERSIDE TENNIS DEVELOPMENT PLANS March 2020
In this newsletter we would like to inform you of the work that is currently being undertaken to evolve the club. For this, we need a vision statement to encompass what the club stands for, what it aspires to and to act as a reference point for how the club approaches its redevelopment.
Vision Statement
Riverside Tennis is a progressive and ambitious not for profit organisation that strives to continually evolve. We aspire to provide the best tennis facilities, coaching programmes and playing experience we can and for these to be a source of pride for all club members and the town. The ethos at Riverside will enable us to create an inclusive hub for tennis in the area and to welcome a wide range of players to our club, irrespective of age, ability or background, to access our facilities alongside the day to day activities for our members. We aim to share our love for the game into the wider community to cement the future and sustainability of our club.
Core Values
Inclusive, Welcoming & Friendly
Provide wide ranging opportunities at every playing level
Progressive, ambitious & visionary on and off court
Cultivate a passionate, exciting & successful learning environment
Respect & integrity of our Club and the sport
Our Motto
All Ages, All Abilities, All Welcome
DEVELOPMENT PLAN
With feedback from members, the club has identified four projects that will be implemented as soon as funding is established:
A cover over courts 7-9.
With the loss of the air hall in February, the need for a cover is clear. We have decided to go for a permanent structure, steel framed and fabric covered. There will be curtain sides that can be opened in summer when the weather is fine. New lights will be fitted inside the structure. The existing tarmac court surface will be retained.
Such a structure will cost in the region of £350k to £400k, but we are optimistic that a loan of £250k from the LTA can be obtained. Planning permission will be required. Target is to build in winter 2020-21.
Resurface of courts 4-6
Currently these courts suffer from bad drainage. Professional advice tells us that the surface has reached the end of life, drainage is limited by overpainting and compacting in the serving areas.
Our plan is to lay a new tarmac surface and to look at topping it with a carpet surface or artificial clay. Ideally we would like to do this Autumn 2020.
Rebuild courts 1-3
These three courts have a carpet surface which is at the end of its life. There are further problems with an undersurface of concrete slabs which are cracking and moving. These courts need rebuilding rather than resurfacing with all the undersurface to be removed and replaced. This adds greatly to the cost.
We have made the decision to move these three courts up to courts 4-6 which will allow them to be properly spaced. Consequently new lighting (lower poles and lights at the net to minimise glare) and new fencing will be required. Total cost for these three courts is likely to exceed £250k. Ideally we would like to do this Autumn 2020.
New clubhouse
A new clubhouse situated to the side of court 4 would not only afford better amenities such as changing rooms, but would also allow us to provide better car parking, attract new income streams to help fund development and bring new amenities to the club as well as enhancing existing ones such as the bar, cafe and shop.
A number of issues are currently unclear, such as the detail design, structure, planning permission. Total cost is yet to be established. With the current Covid 19 crisis likely to have an adverse effect on club funds, this project is on hold for the time being.
Temporarily we are planning to improve the existing changing rooms and add an accessible toilet.
New indoor courts
The biggest development the club would like to undertake is to build two indoor courts in the area beyond existing courts 7-9. This would be a fantastic new feature for the club adding to how our facilities can be used all year round and in all weather. It will result in greater participation in the sport from the very youngest to the very oldest. However with a cost in the region of £700k we do not see this going ahead in the next 2-3 years.
FUNDING
The club is a not for profit organisation and always seeks to reinvest surpluses into improved facilities and services. We maintain a healthy sinking fund for our capital projects. However it is not surprising that we find ourselves short now we're looking to embark on a period of significant development to improve facilities beyond what we currently enjoy. The club would need to seek both loans and grants to meet the costs of the planned development. It will need to improve existing income streams to repay elements of this.
We will also need to encourage a wider use of the club and clubhouse to supplement the revenue streams that our existing membership base contribute. An important area is our marketing communications to members and particularly the wider public. Activity needs to step up with newsletters and a continuous social media campaign.
Potential areas that we have considered to focus on to increase our income streams are:
Rent from café and shop
Sponsorship of indoor courts
General Sponsorship of the club
Sponsorship of training programmes
___________________________-
We hope you are supportive of how the club will develop and that our members understand the overall benefit of this to the club as a whole. We are proud of ensuring that our membership and supplementary activities are both affordable and whilst wishing to improve, we are fully aware of the need to be sustainable and serve the membership base as well as possible.
We are well aware of the enormous effort this will require and welcome any comments and or help in achieving our goals as we continue to improve our Club.