Competition
SMTC Summer Tournament Finals Day
Tue, 18 Aug 2020 00:00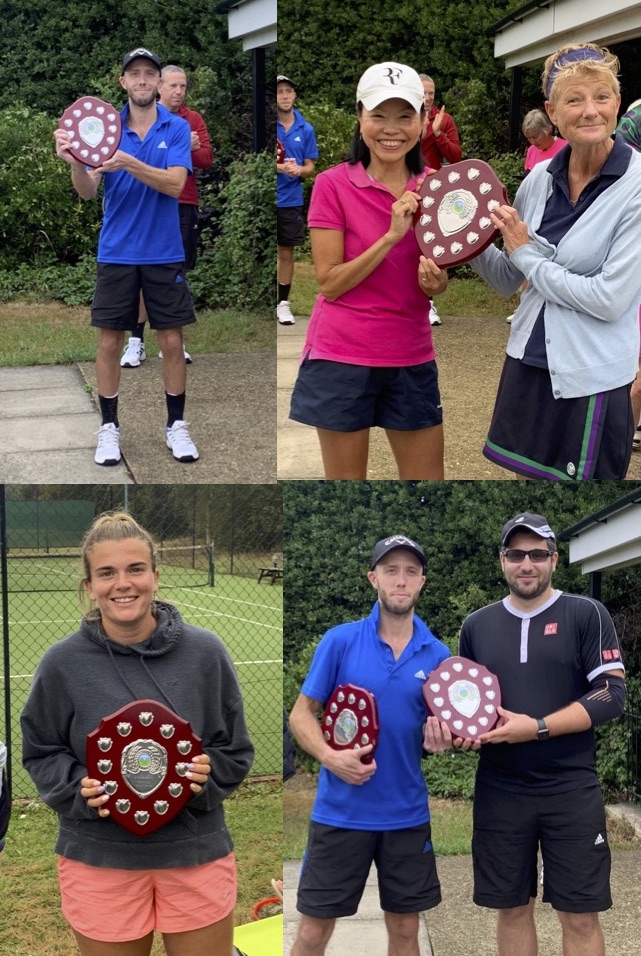 Saturday saw the culmination of the summer tournament as the finals were played out at SMTC.
A healthy and socially distanced crowd watched as Peter Green (pictured) mopped up the mens singles & doubles, adding the mixed title to make it a clean sweep.
A battling performance from Rob Tanner in the men's singles couldn't prevent a convincing 6-1 6-0 victory, before wrapping up the men's doubles alongside Arnie Worton-Geer with a commanding 6-2 6-1 victory over David Green &Tony Combellack.
Megan Sharman won the Ladies singles beating Marzena Komodromou 6-2 6-4, whilst Helen Turner & Agnes Hunt (pictured) dominated the Ladies Doubles by beating Jill Wilkins & Sylvia Brown 6-1 6-1.
That just left Peter Green and partner Kara Thomas to wrap up his third title of the day by winning the mixed doubles final 6-2 6-2 against Arnie Worton-Geer & Caroline Thompson.
On behalf of all of at SMTC, a big thank you goes out to Club Captain Tony Combellack, whose idea it was to organise this competition and give members something else to think about after the difficult days of full lockdown. Well played that man!
Well done to everyone that entered, and we look forward to even more entries for the next SMTC club tournament (date TBC)