Notts LTA Awards Night
Sat, 14 Mar 2020 00:00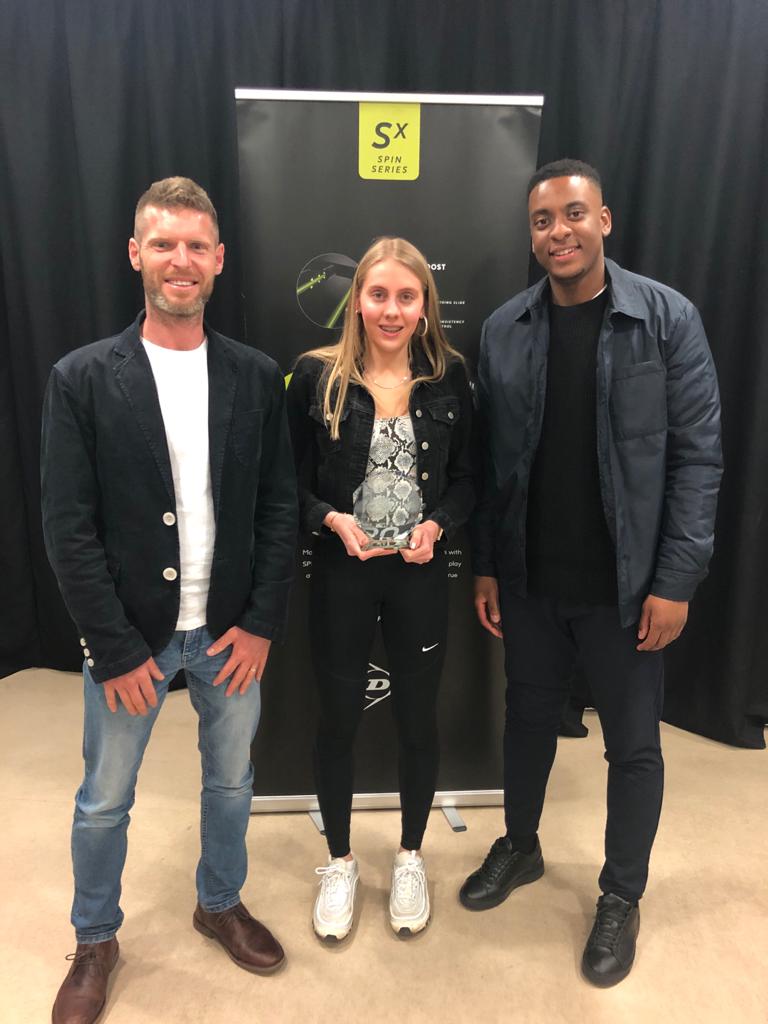 NOTTS LTA ANNUAL AWARDS NIGHT
On Saturday night the Notts LTA held their annual awards night at the Nottingham High school.
We would like to give a massive congratulations to Mia Cameron( pictured) who won the 'Most improved female player' Award for 2019 which is an amazing achievement, especially when up against some very strong competition in Notts. Mia was very happy to receive the award and fully deserves the success after a fantastic year for her tennis and lots of hard work.
Coaches James Harding and Zeferino Antonio were also given an award as county captains within Nottinghamshire. Nottinghamshire was the most improved county within the country in 2019 and so all Notts county captains received an award to recognise their efforts for achieving this.
Caunton Tennis Club also received 4 other trophies for winning adult leagues during 2019
Tiger chin also pictured with Zef and James was shortlisted for the 'Most improved Male player' Award but unfortunately just missed out on the award but should still be really pleased with his great progress and keep up the great work.
Zef was also shortlisted for Coach of Year but again just missed out. Fingers crossed for next year, and We are sure he'll get it as Zef is a great coach
What a great night and another great year for Caunton Tennis Club