Free tennis for kids in 2017!
Course information available from April
What is Tennis for Kids?
Free tennis and rackets for 5-8 year olds!
Bigger and better in 2017
Tennis for Kids is back, bigger and better than before. Our aim is to get 20,000 kids, brand new to tennis, on a 6 week, free tennis course, this summer.
Tennis for Kids launched last year, offering children the opportunity to fall in love with tennis by taking a course delivered by specially trained, fun, passionate coaches between April and September. The initiative was a great success, reaching over 13,000 kids, all of whom took home a brand new, specially designed, Davis Cup tennis racket.
What can you expect?
A free 6 week course, delivered by a specially trained qualified LTA Coach
A free racket for your child to keep forever!
An opportunity for parents to get involved
Discounts and incentives to keep your child playing after the course completes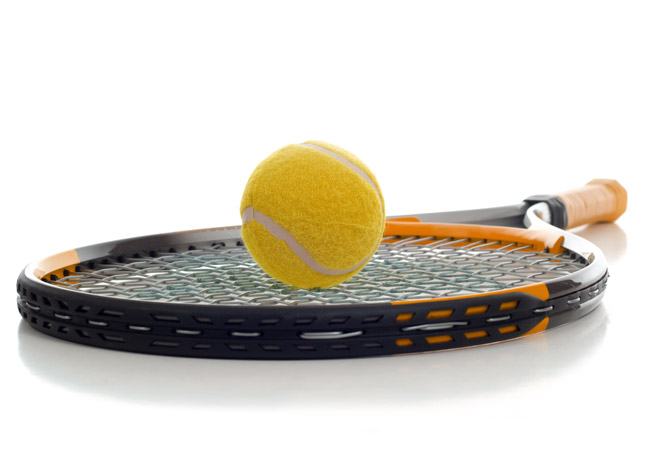 Who is it for?
This course is designed specifically for 5-8 year olds who are new to tennis. We hope the lucky 20,000 kids will have had such a great time they'll be hooked on tennis for life!
Reasons why your kid should get involved
From how to hold a racket to developing a rally, your kid will learn all the essentials that are key to get them falling in love with tennis.
But it's not only a great way to stay active; it's a social sport that will help your child develop valuable life skills, such as respecting one another and being part of a team!
Most importantly, they'll have fun and make new friends all in a safe, relaxed environment.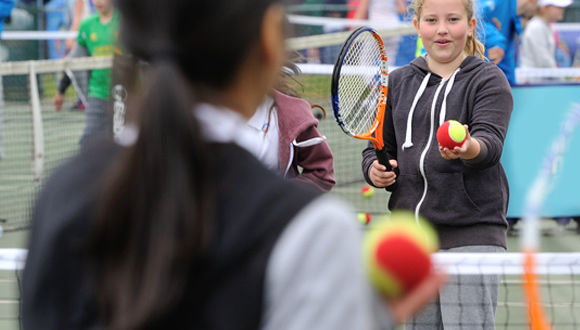 Q Why is this course free?
A The LTA and the participating venues are paying for the cost of each course to give as many kids as possible a chance to try tennis.
Q What happens if I want to play tennis with my child and I don't have a racket of my own?
A Check out whether you can borrow one from the coach first but if not Sports Direct or tennis.net stock a very affordable range of rackets.
Q Will I be involved as a parent?
A Yes, we are very much encouraging involvement from parents and there will be an opportunity to get on court with your child during a session. Please ask the coach for more details.
QWhat happens after the course if I want my child to carry on playing?
A The venue you attend will have an offer available to help all kids involved to continue to play.
Q What happens if the venue's offer following the course doesn't meet my needs?
A We would advise that you speak to the coach who will hopefully be able to help and if you still have questions please don't hesitate to give the LTA a call on 0208 487 7000.
Q Are there any venues where I can play with my kids in addition to the course?
A Yes, absolutely. You may be able to play at the venue where your course is taking place so chat to the coach first. If the venue doesn't work for your timings, there are plenty of free council park courts where you can play.
Q When will I get to keep my free racket?
A The racket will be available to use on the course and after your child has attended 4 sessions you'll be able to keep the racket forever
Q What should my child wear?
A Kids can wear whatever they're comfortable in but we do ask that you wear a pair of trainers to make sure you can run around safely.
Q What opportunities are there for adults to get on court?
A If you want in on the fun, why not check out Tennis Xpress – an introductory course to tennis for adults. This year, all Tennis for Kids coaches have been given the option to run Tennis Xpress at their Venues, so search our website to see what's available near you.