Club
All Group Coaching on hold...
Sun, 22 Mar 2020 00:00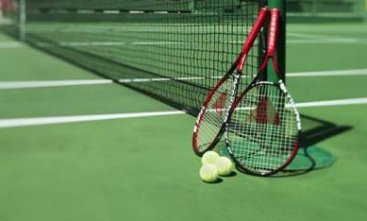 We are suspending all of our group tennis sessions, for both juniors and adults during this Coronavirus outbreak.
Tennis and tennis coaching as a means of exercise and sanity (!) during this crazy period is allowed, provided that sensible and precautionary measures are taken.
While the LTA has suspended its organised activity, the Government have currently indicated that recreational exercise that takes place at a safe distance from others and in safe exercise environments is something that can continue during this period.
The Department of Culture, Media and Sport has specifically advised us that tennis is one of the best examples of social distancing in practice from a sporting perspective, and so should be encouraged as long as the guidance permits.
We are offering a limited amount of 1-1 private tennis sessions, and are enforcing the following precautions:
All players to use the hand sanitiser at the club entrance, on arrival and on leaving the club.
The clubhouse will be locked and not available for use.
No physical contact, no high-fives, no hand shakes.
Players will be at least 2m away from the coach at all times.
Book your 1-1 lesson by emailing the Head Coach, Doug Robinson, or call 07714766894.
If the Government enforces a lock-down, then we will stop all activity immediately.
For daily updates specifically about tennis during this virus outbreak, please refer to the LTA website.