Walmer Club Winter Indoor Tennis - Members Only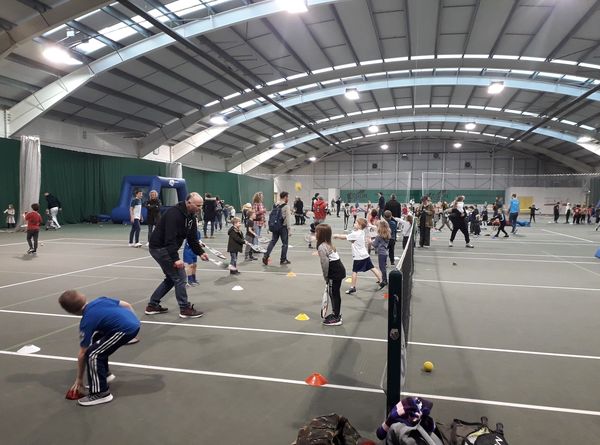 Our Club is in close proximity to four indoor courts at Deal Indoor Tennis Centre and we have scheduled some sessions for our tennis members to enjoy indoor tennis over the winter. Plus you can book your own indoor court for your regular doubles groups.
ONLY FULL WALMER CLUB MEMBERS can take a supplemental INDOOR TENNIS CENTRE membership at £50 per year (expiring on 31 March 2022) which will allow you to play tennis at Tides for a reduced hourly court hire fee as well as join Walmer organised tennis groups during the winter. You can purchase this Tennis Card online via our Membership page.
For our Walmer Club Members who also hold the supplemental Indoor Tennis Card, we are continuing our summer Social Mix-In Tennis Sessions now indoors on Tuesday evenings and Saturday afternoons. We will also continue our Rusty Racaquet sessions , now on Thursdays. Thursdays and Saturdays can be booked within a 2 week window running from 4th October 2021 to 26th April 2022. We have maximum numbers of members to play doubles on each available court and you need to pre-register and pre-pay to reserve a place using the following links:
Click here to sign up for Thursday afternoon Rusty Racquets: 13.00 to 15.00 on 3 indoor courts
Click here to sign up for Saturday Club Social Afternoon: 14.00 to 16.00 on all 4 indoor courts
For Tuesday evenings social play indoors from 19.00 to 21.00 on all 4 courts, these will be managed through our Members WhatsApp group and players will pay cash/card on the night you participate.