Club
Walton Tennis Club in the Market Square!
Sun, 19 Aug 2018 00:00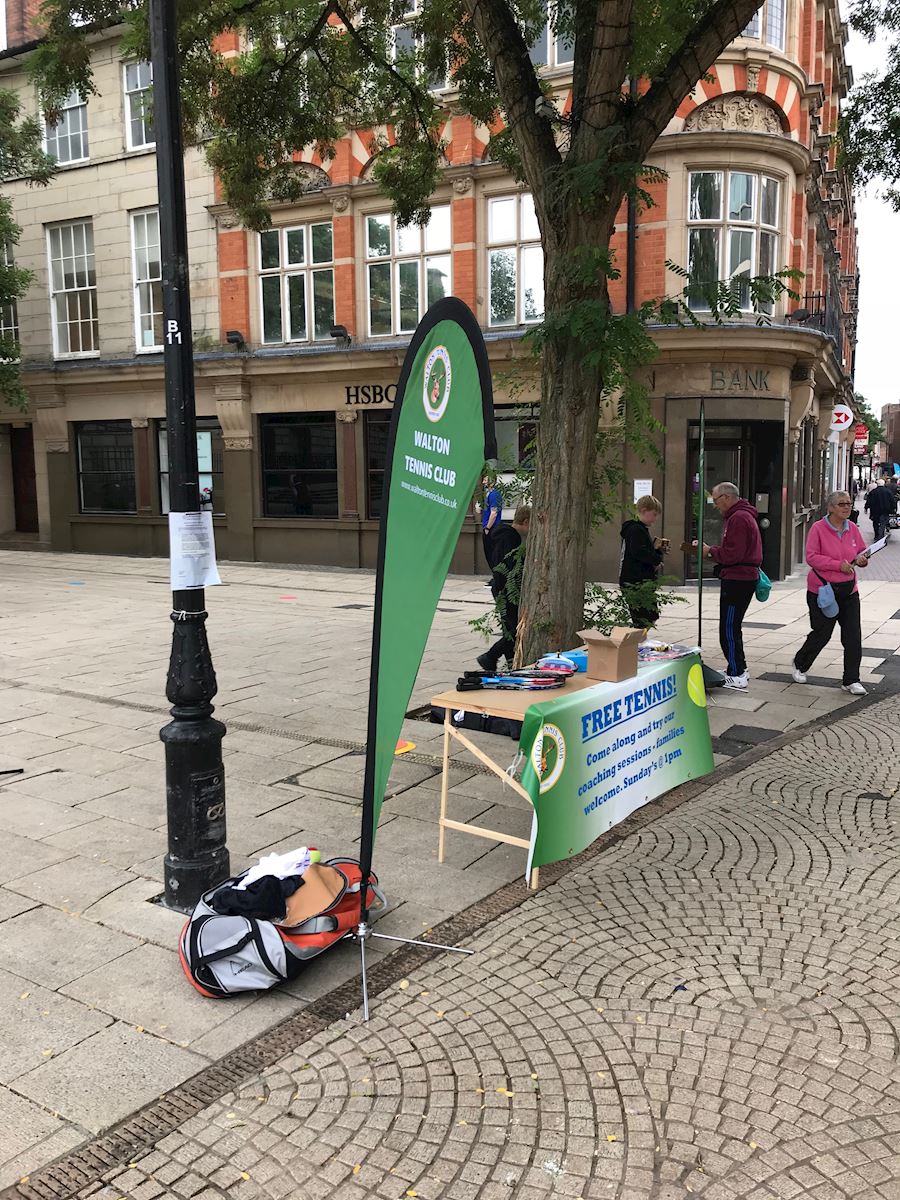 From tots of 3 to Grandmothers, young and old alike had great fun playing tennis with us in the Market Square this Saturday. Plenty of youngsters also took up our 'rally challenge', with the longest rally coming late in the day and extending to over 100 shots. The winner will be contacted shortly so they can claim their prize of a new racquet! And as a thank you to all the juniors who took part, we'll be offering a FREE coaching session at the club. Keep an eye on our website for dates and times soon.