How to book a court
Note: You MUST be a member of West Heaton to book these courts.
If you are not a member, please enquire about membership by contacting us directly: [email protected]
As restrictions on activities during lockdown begin to ease, West Heaton will be revising how members can use facilities on a regular basis, in line with the LTA and government advice.
1. New Users ONLY
If you are a West Heaton Member and do not have an existing booking account go to create account page and choose from the available options.

Note: If you are trying to create a new account and you are told your email is in use, it means you already have an account. To avoid creating a duplicate please contact us and we can let you know what your login method was last time you used it).
1b. Existing Users ONLY
If you are a West Heaton Member and have booked a court before then go to the bookings page and you will be asked to sign in to book.
You will see these options. Please use the same option every time to avoid creating duplicate accounts.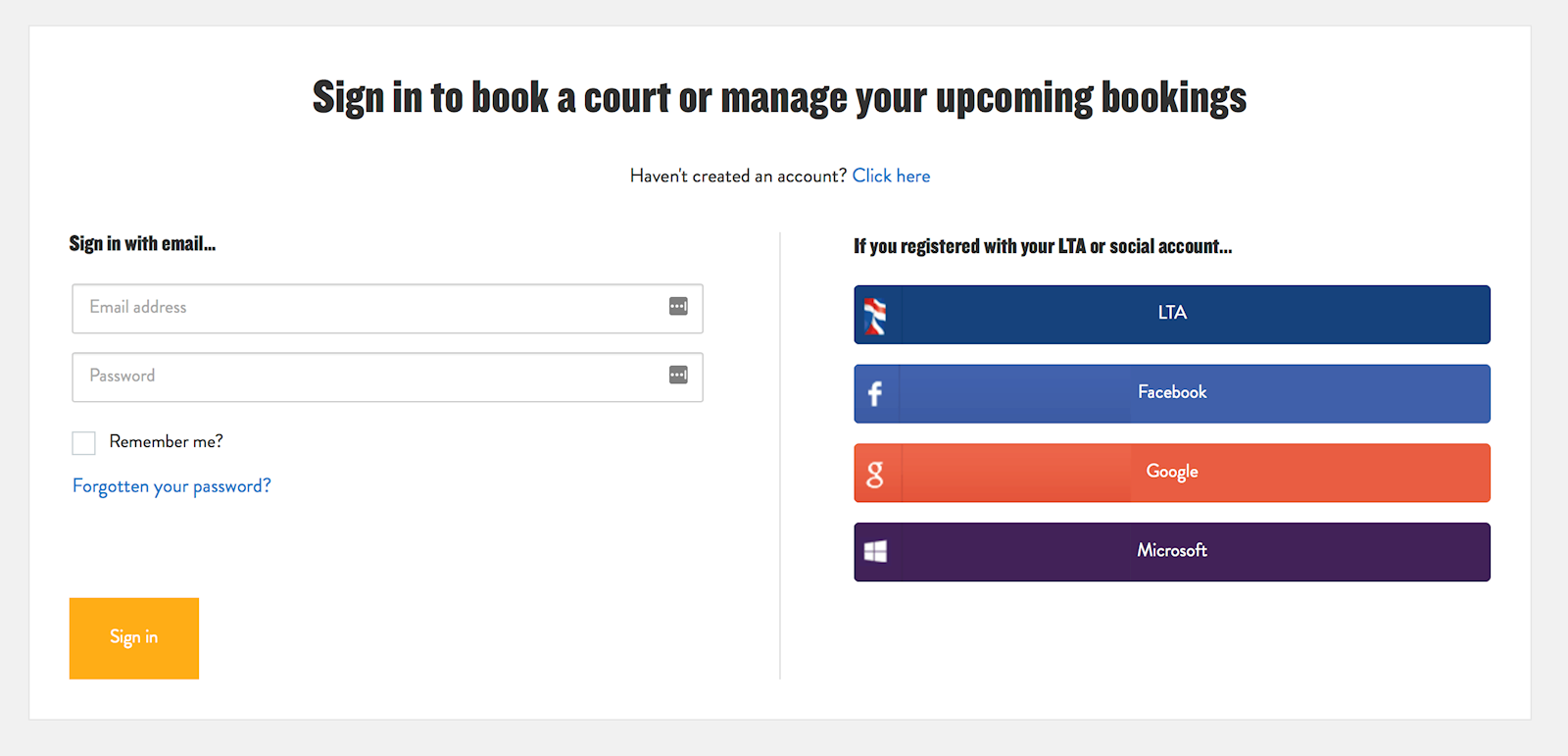 2. Pick a date and a court
Choose the date you want to play by either clicking on the calendar or using the right/left arrows shown below, then choose a court. Remember you can ONLY book up to 7 days in advance, from midday/noon.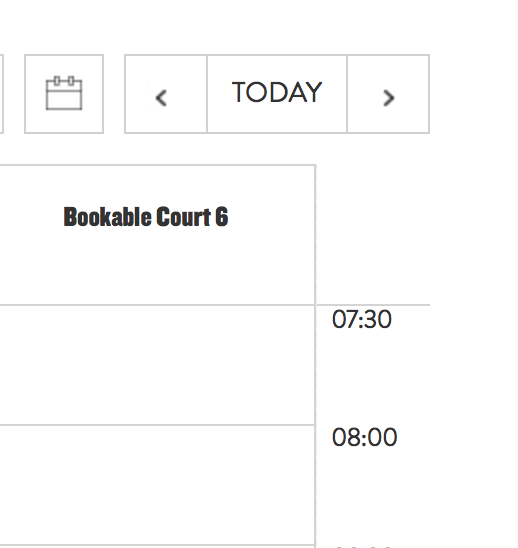 3. Choose a start time
Simply click on a free slot. Please try to not leave 30min gaps in the calendar, this will help ensure members get the most out of what space is available.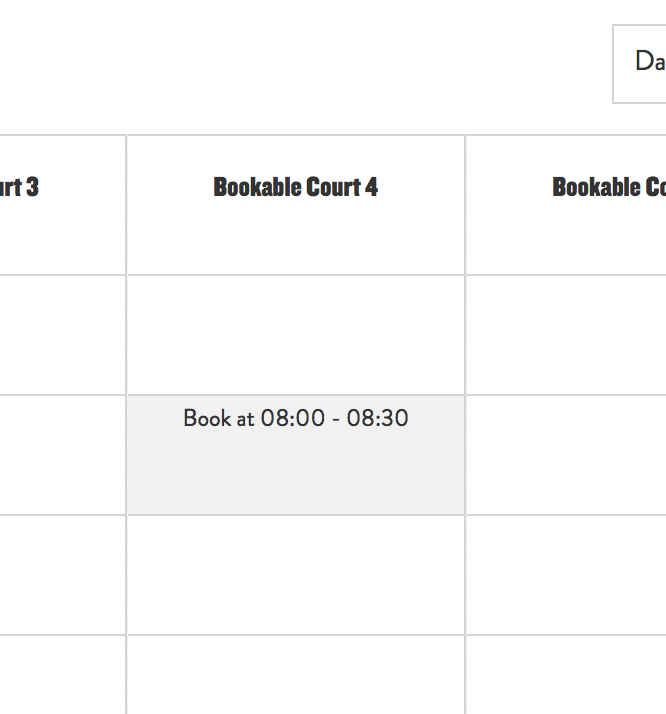 4. Choose a finish time
Use the drop down menu on the pop-up window.

You will be limited to a maximum time slot defined by our current tennis rules (please see emails) but you may also be limited by the available times on the calendar (it's possible someone has booked some of the slots after your start time). You will be shown what the maximum booking is for that start time.

Please leave your court/the green promptly (at this finish time) to allow a changeover period.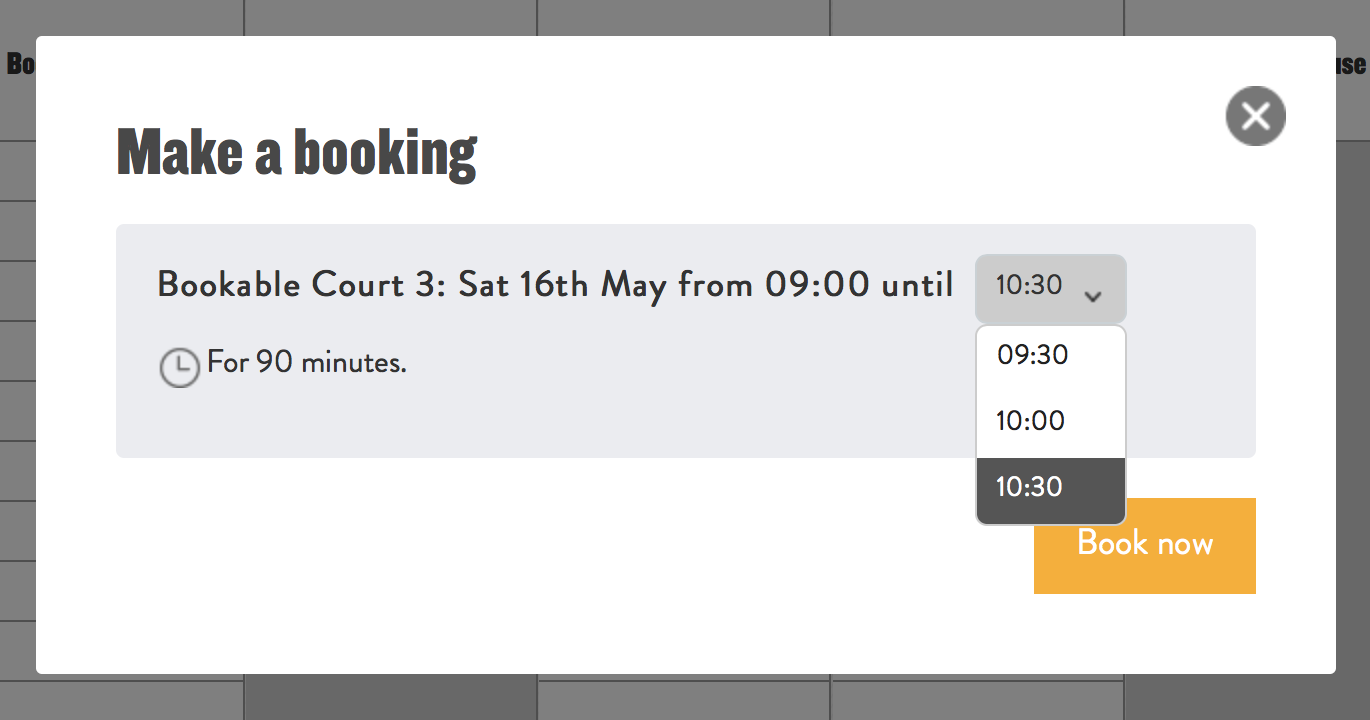 5. Click 'Book Now' button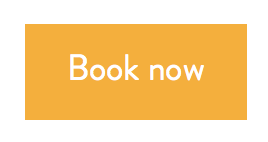 If successful, you will then see a confirmation of your booking, as well as recieve an email with the details. If for any reason there is a booking clash, or error, you will see an error message and be returned to the calendar.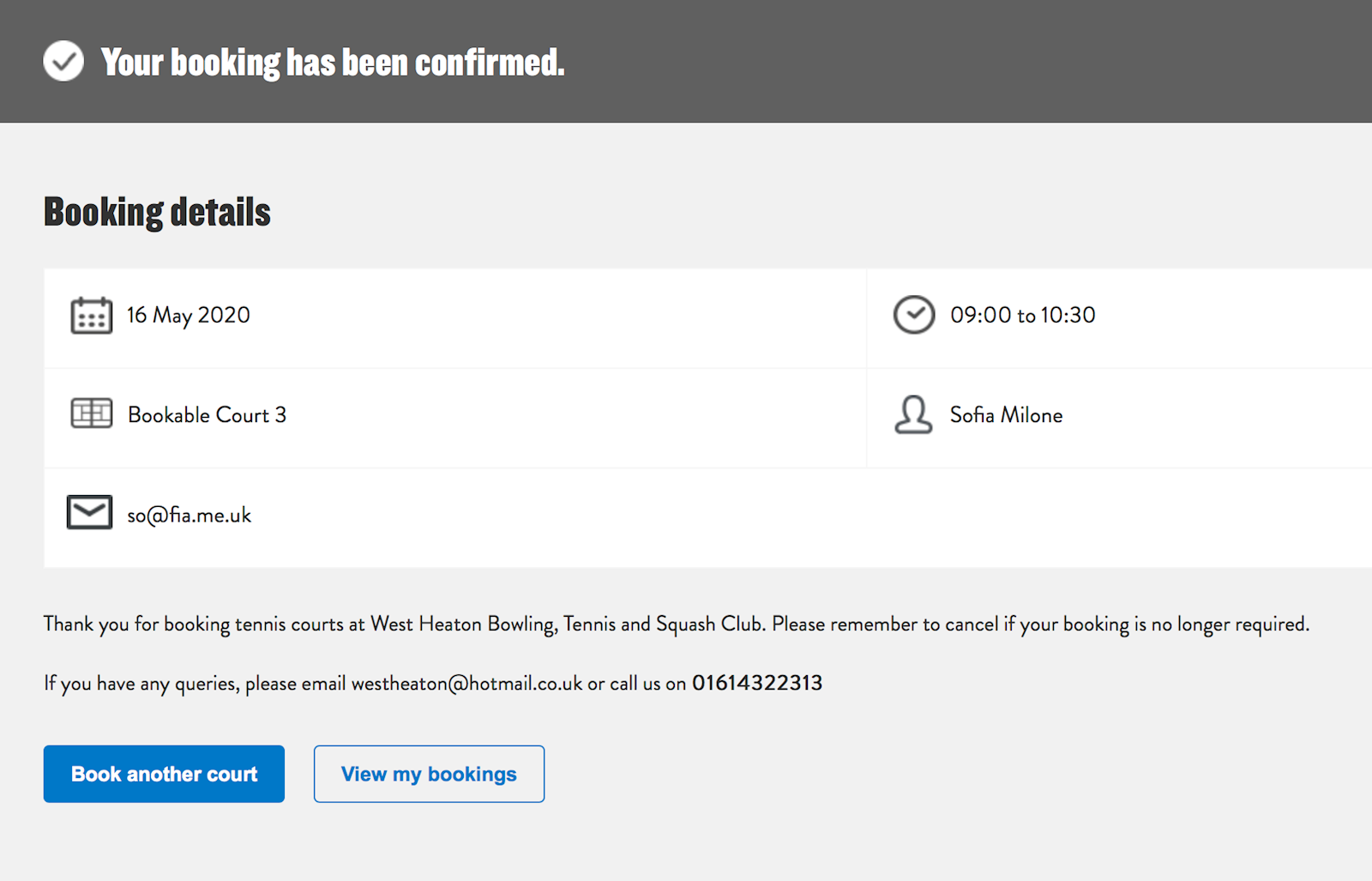 Cancelling a booking
If for any reason you need to cancel your booking, you can do so via the 'view my bookings' link which is on your confirmation email, on the confirmation page itself (see above), and also a tab on the court calendar (see below, next to 'make a booking'). Please do this PRIOR to the start of the booking to ensure other members can use the court and your booking will be reimbursed.


All you need to do is click 'cancel' next to the appropriate booking.

Please note: At some point you will be asked to to agree to the terms of use of the website.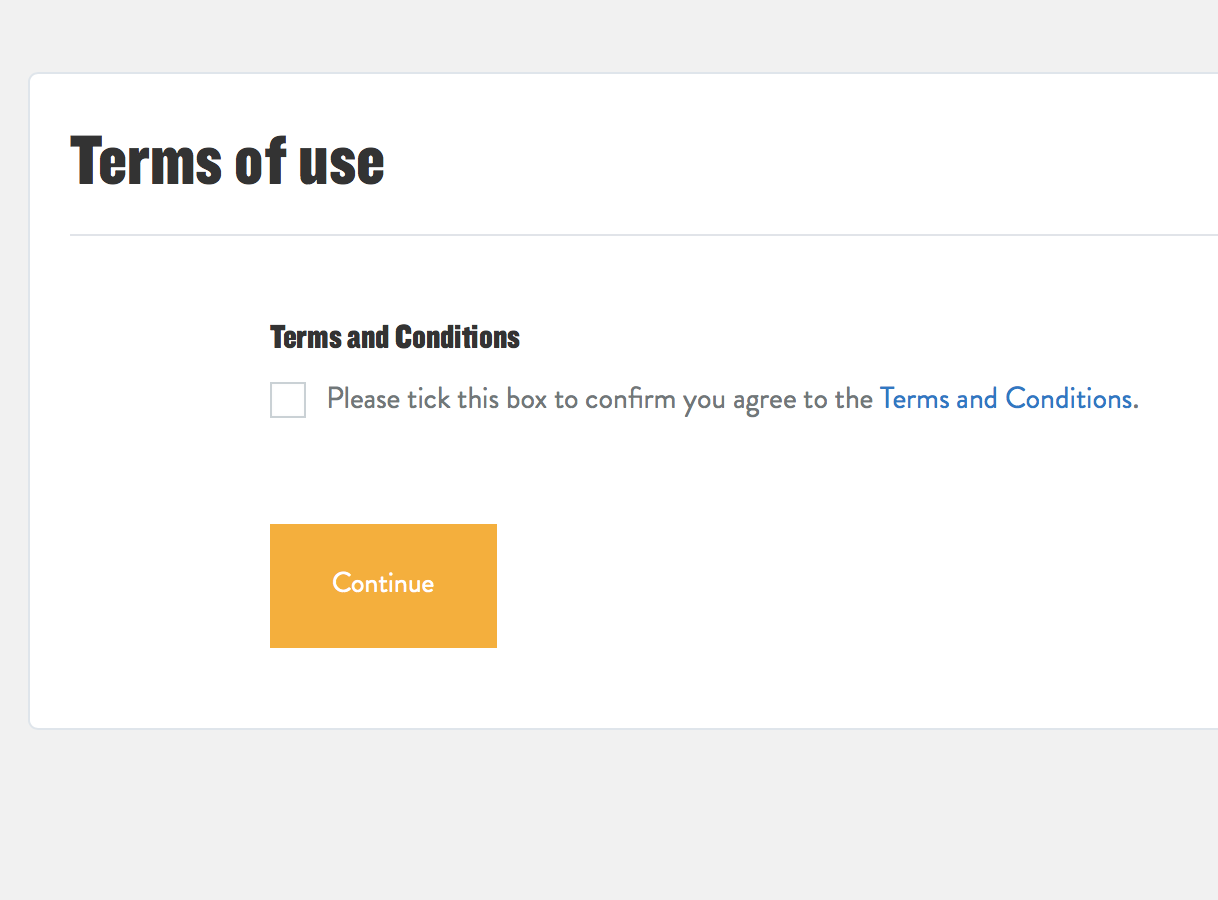 If you have any queries, please contact us by email: [email protected]