Club News by Pat Sharp
Wed, 01 Apr 2020 00:00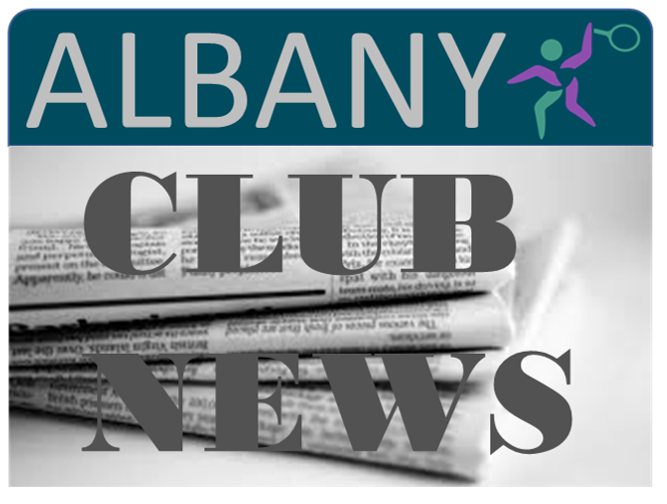 As you can imagine it's not easy to find subjects for our weekly news column whilst no tennis is being played. However one piece of belated news is that 15yr old Aailish Kelly has been awarded the Albany Junior Silver Award for 2019.
Yes I realise it's late but various things and not least the Covid 19 virus have managed to stop Aailish having the proper presentation by Club President, Bryan Sharp who donated the trophy to the club in 1982. Poorly health stopped us collecting the engraved trophy from Corlett's then the virus set in and the club is now closed with the trophy inside!
Anyway thanks to mum Karen we have a photo of Aailish wearing the new Albany hoodie given to her by the club in recognition of her super work on court particularly in Albany's league teams.
She made 12 league appearances and helped the club win 6 league trophies. Always helpful off court she is a worthy winner as the trophy goes to the junior who does most for the club both on and off court. Well done Aailish – I'm just sorry things didn't go according to plan, but we have to keep the club closed until advised we can re-start the season.
Club Chairman is looking to extend the date for membership renewal discount and once agreed by the committee, members will be advised. We are all frustrated by the closure as the weather has been so good. Anyway, all the brisk walking or running will mean we should have some very fit members when we re-open!!
Further disappointment for members is that on Wednesday it was announced that the Wimbledon Championships has been cancelled – a big disappointment for members who would have been in the ballot.
One of our members, Roy Mclean who is also a Port Erin Club stalwart is currently stranded in New Zealand and, as yet, doesn't know when he will return to the Island.