Membership
We offer a number of annual memberships from Adult Playing Plus, Family Playing, Junior Playing to Adult Non-Playing (social). All memberships are for 12months from the date purchased.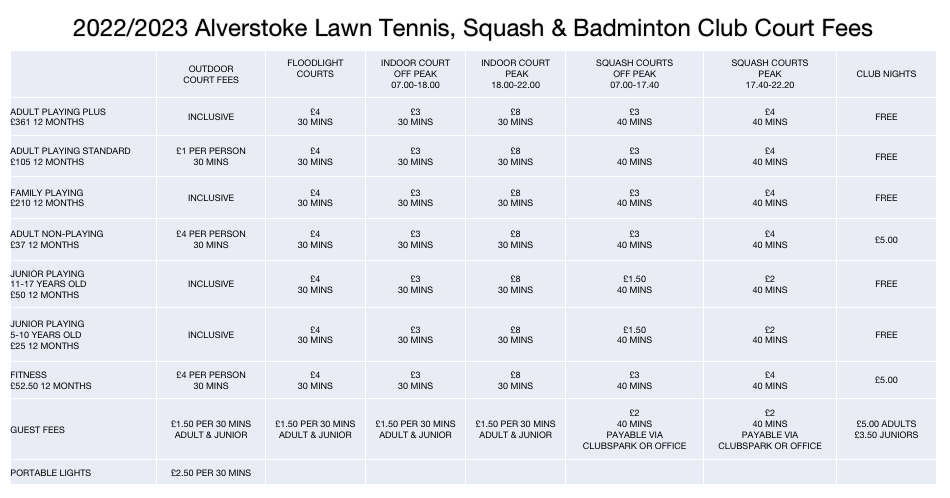 The courts fees and booking guidelines are available on the link below:
Court Fees and Booking Guidelines 2021.docx - Google Docs
For any questions please contact Kristabelle or Jaz in the office on 02392 583726.
The Club's Code of Conduct for members is available here