Club
Veterans Triumph at Amherst!
Mon, 30 Jul 2018 00:00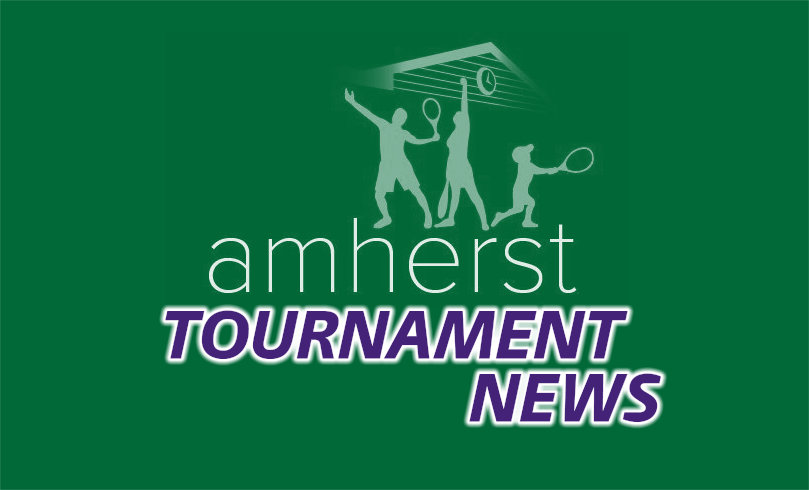 The finals of Amherst tennis club's annual closed tournament were contested on another sunny but blustery afternoon last Saturday. Competition was intense, with four out of the seven matches being decided by a third set championship tie-break, so that the order of play scheduled to reach its end by around 6pm ran on until 9.
The singles matches proved to be triumphs for two sexagenarians. In the men's match Jeff Gedge, aged 67, who last had his name on the cup back in 1992 when he was a mere 41-year-old, defeated Steffan Le Breuilly 7-5, 2-6, 10-6. On the women's side Jane Garrett, 62, overcame Nikki Crowhurst 7-6, 6-3.
But the best two finals, wholly absorbing a good size crowd, were the mixed doubles and women's doubles. In the mixed, Nikki Crowhurst, unfazed by her singles disappointment, teamed with Mark Cunnington to defeat Andy Chapman and Jo Charter by the closest possible margin 7-5, 1-6, 10-8, even the final point being won on a net cord. The two women then faced each other across the net again, Nikki paired with Debi Ani while Jo was joined by Karen Cunnington. A see-saw battle developed: to Nikki's swinging double-handed backhands and Jo's sweeping forehand drives were added superb volleying on either side by Debi and Karen. Nikki and Debi eventually won 6-3, 4-6, 14-12.
In other matches Andy Chapman and Mark Cunnington won the mens doubles, beating Ross Cudmore and Michael Gudgeon 7-5, 6-2; husband-and-wife pair Mark and Karen Cunnington defeated Mark Bright and Pearl Hare 6-2, 3-6, 10-6 in the veterans mixed; and Jeff Gedge, with no loss of energy from his singles victory, partnered Jenny Naylor to outplay Dermot Blake and Sue Le Breuilly 6-1, 6-2 in the supervets category.
All matches were played in a magnificent sporting spirit, with no referee, no line judges and no squeak of a dispute. The watching crowd enjoyed the afternoon and evening all the more for a superb tea and a flowing bar - a day of club tennis to cherish.