Club
Trevor Le Breuilly Obituary
Thu, 14 Nov 2019 00:00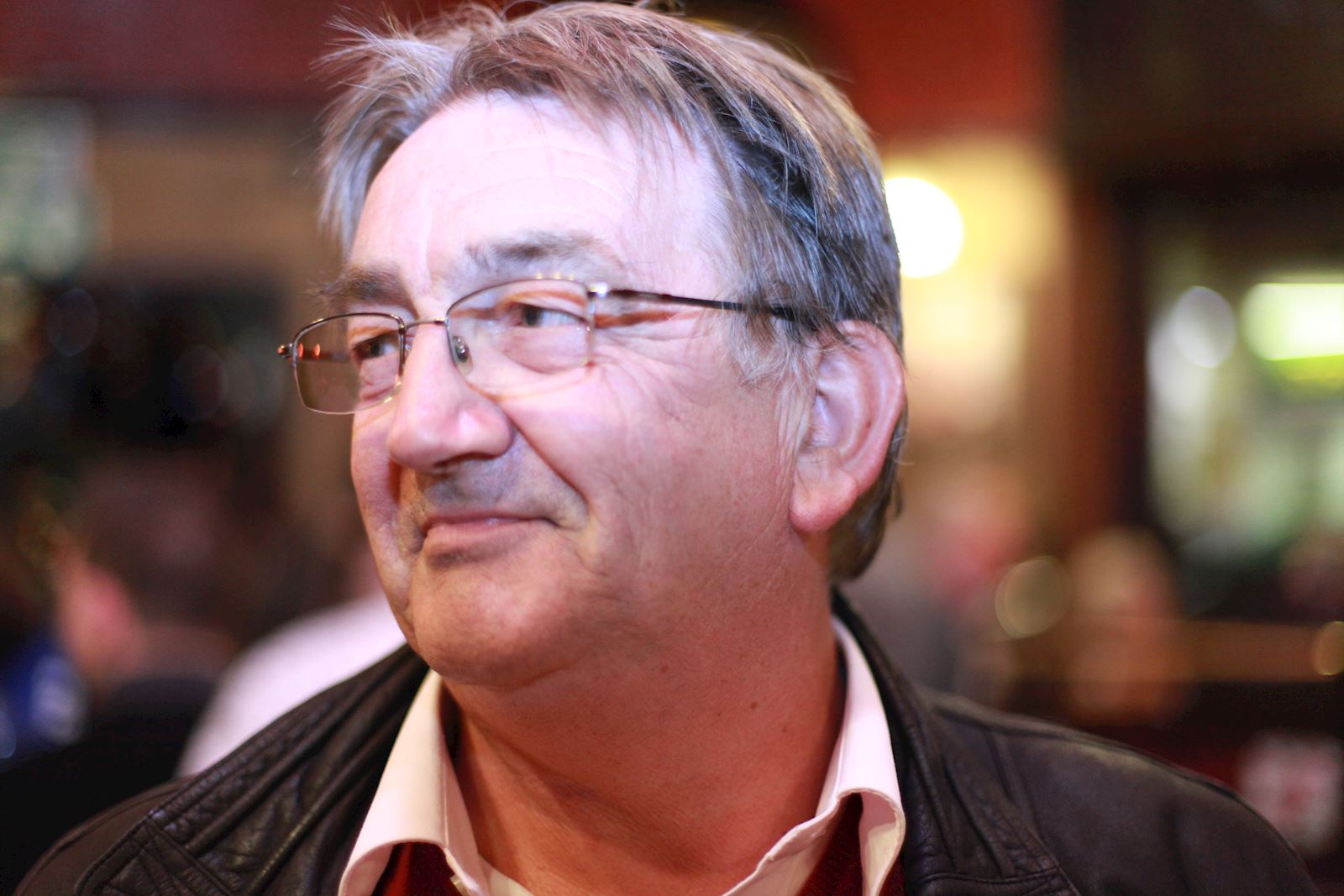 Most sport in Hastings, like so much else of value in our town, depends on the work and enthusiasm of unpaid volunteers. Quite often they are veteran players who have enjoyed participating during their youthful years and feel they should offer something back to the sport in later life.
In the case of Trevor Le Breuilly, who died earlier this month from lung cancer while still serving as chair of Amherst tennis club, that service pattern didn't apply. He was not, and wouldn't have claimed to be, a tennis player, though his widow Sue and son Stefan are prominent playing members. That makes his sterling contribution to the club over the past decade particularly noteworthy.
Trevor spent his first years in Jersey, his surname reflecting longstanding family roots there. He moved to Tunbridge Wells aged five – hence the rural Kent accent – and came to Hastings to study at catering college. On qualification, his original notion was to return to Jersey, but he had met Sue, born and bred in Hastings, on the college course. She had family commitments here, and he stayed with her, embarking on an eclectic career path: catering for Hastings Borough Council, making sunbeds, fitting windows, installing under-floor heating, erecting conservatory roofs, and eventually putting his combined skills into small-scale property development.
Sporting endeavours were sparse. He used to play boules on a Friday night, otherwise his main hobby was in operating model aeroplanes. As secretary of the 1066 Model Flying Club in Hastings he helped organise several local model air shows in the 1980s.
In around 2009 he became volunteer groundsman at the Amherst club – "to keep an eye on me", says Sue – undertaking minor maintenance tasks including fitting new windows in the old pavilion. In that capacity he attended an AGM, and found himself elected to the chair. Two years later the club received a substantial anonymous donation to re-build the pavilion, and Trevor, with his range of hands-on construction experience, was the perfect fit to oversee the process in conjunction with designer Steve Fasey of Pump House Designs. The new structure, in operation for five years now, forms the centre of a dynamic club that boasts seven well-maintained courts, 200-odd members, a thriving enterprise "6-Love" that coaches both juniors and adults seven days a week, and a demonstrably upward curve in playing standards.
Trevor would attend regularly as a spectator, not just to watch Sue or Stefan, but anyone else playing a match or being coached – and would offer comments, amusing rather than abrasive. He wasn't one for the limelight, as Sue says, but he liked to speak his mind.
As chair he was constant in promoting the best interests of the club. Two days before he died, he received a call from Martin Gurr, a contractor currently engaged in re-laying the surface of two of the courts. Martin told others that he was embarrassed at realising that Trevor was lying seriously ill in a hospital bed - but Trevor himself was perfectly willing to discuss the practical issue which had arisen.
He is survived by Sue and three adult children, Andrew, Louise and Stefan. His funeral took place at Hastings Crematorium on 22nd October, followed by a reception, fittingly, in the Amherst clubhouse.