About Us
Our Goal
Our goal is to promote and grow participation in tennis and to help everyone fulfil their potential. We believe that it's one of the few sports that everyone can enjoy regardless of age or ability. Whether you just want to play for fun, or prefer the cut and thrust of competitive matches, it's a great way to keep fit no matter how old you are!
Our coaching programmes have encouraged many people to take up the game for the first time and in so doing have helped the clubs, with which we partner, to expand their membership.
Our Approach
At each of the clubs that we support we install a team of coaches capable of meeting their specific needs. This can include; one to one coaching, group sessions, adult cardio tennis and junior holiday programmes.
Head Coach Biography - Angela Crossley - LTA Level 4 Performance Coach
Over the last 15 years Angela has dedicated herself to popularising tennis and developing talent in the Yorkshire region. Under the guise of "Angela Crossley Tennis Coaching" She has built a team of friendly, highly motivated and enthusiastic tennis coaches and put together a variety of coaching programmes aimed at appealing to all ages and abilities. She has been highly successful in both, helping people to take-up the game, and getting experience players to reach their potential. This success was recognised in 2012 when Angela was awarded "Coach of the Year" by the Yorkshire LTA and more recently in 2014, "Aegon LTA Club Coach of the Year" being presented her award by Judy Murray. She has also passed her Coach Tutoring Qualification enabling her to delivering UKCC Tennis Qualifications.
Jo Coverdale - Tennis Development Manager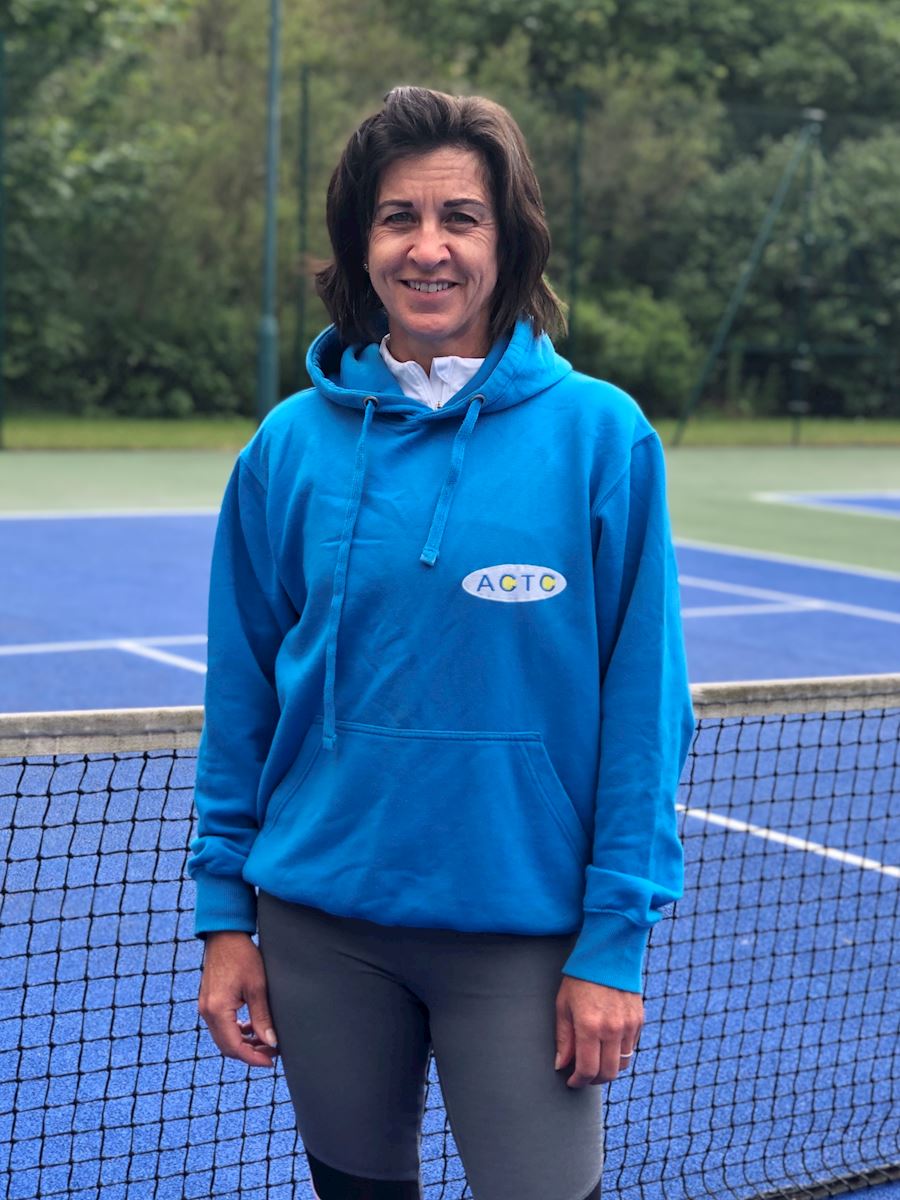 Jo has been with ACTC since 2012 and deals with the day to day running of the business, organising new programmes and dealing with new enquiries. She is also our Safeguarding Officer.
---
Harry Full - Assistant Head Tennis Coach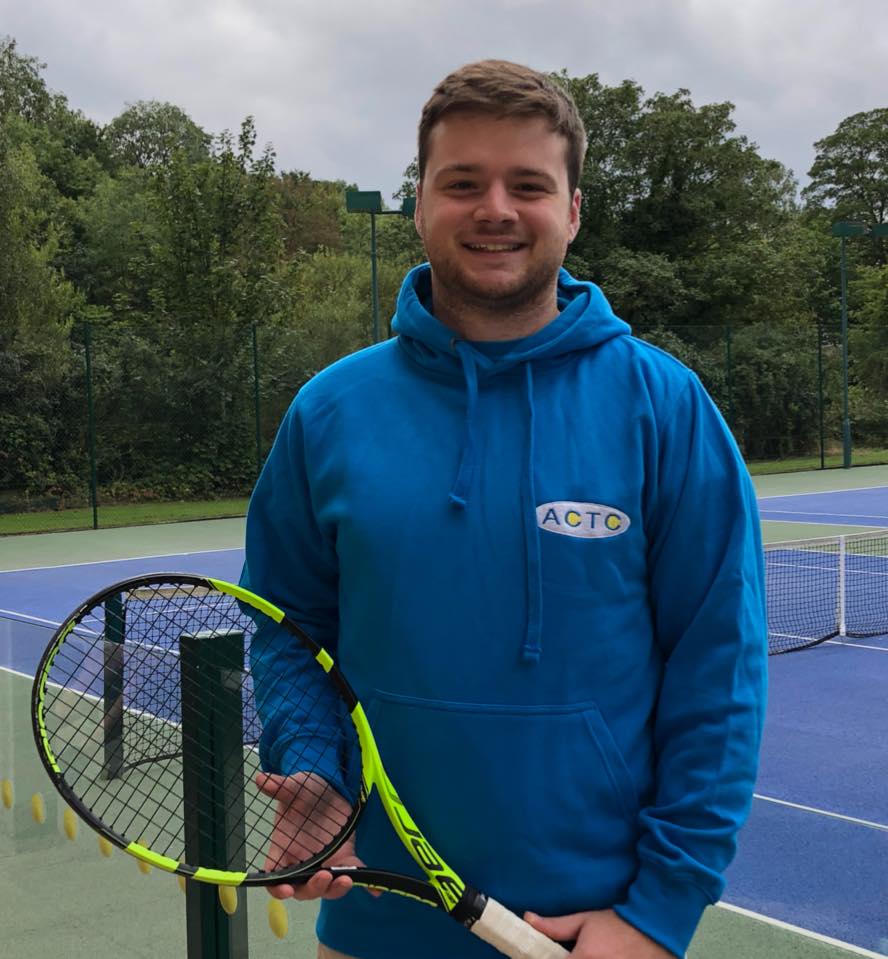 Harry moved to Leeds in September 2018 from Cornwall. As a Languages Graduate, this coaching job is his first full time role and he has settled in well. Harry is an LTA accredited Level 3 Coach.
---
Louis Glaves - Tennis Coach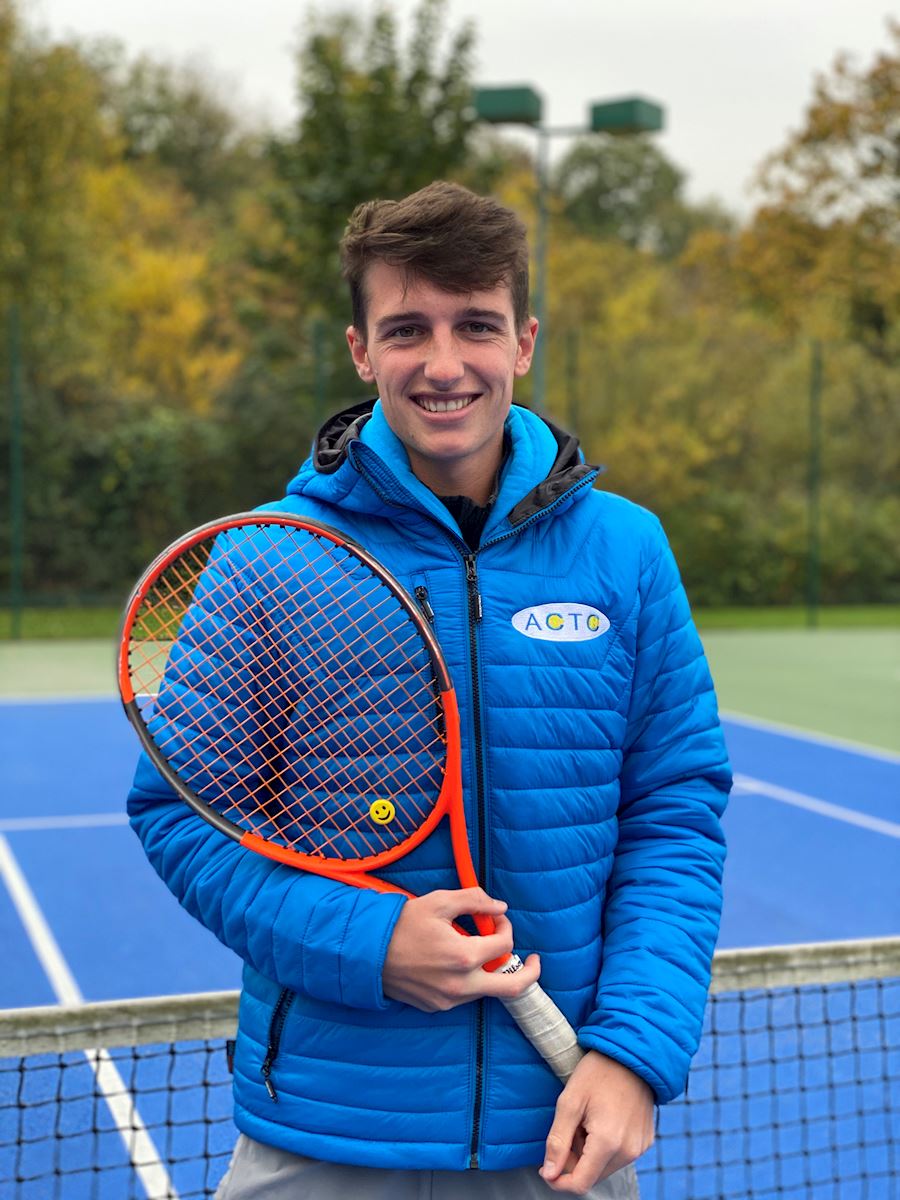 Louis moved to Leeds in September 2020 after graduating university in America where he was on a tennis scholarship. He has represented Cumbria at every age group and trained at Bolton High Performance centre. Louis is an LTA accredited Level 2 coach and currently taking his Level 3.
---
Josh Bayliss - Tennis Coach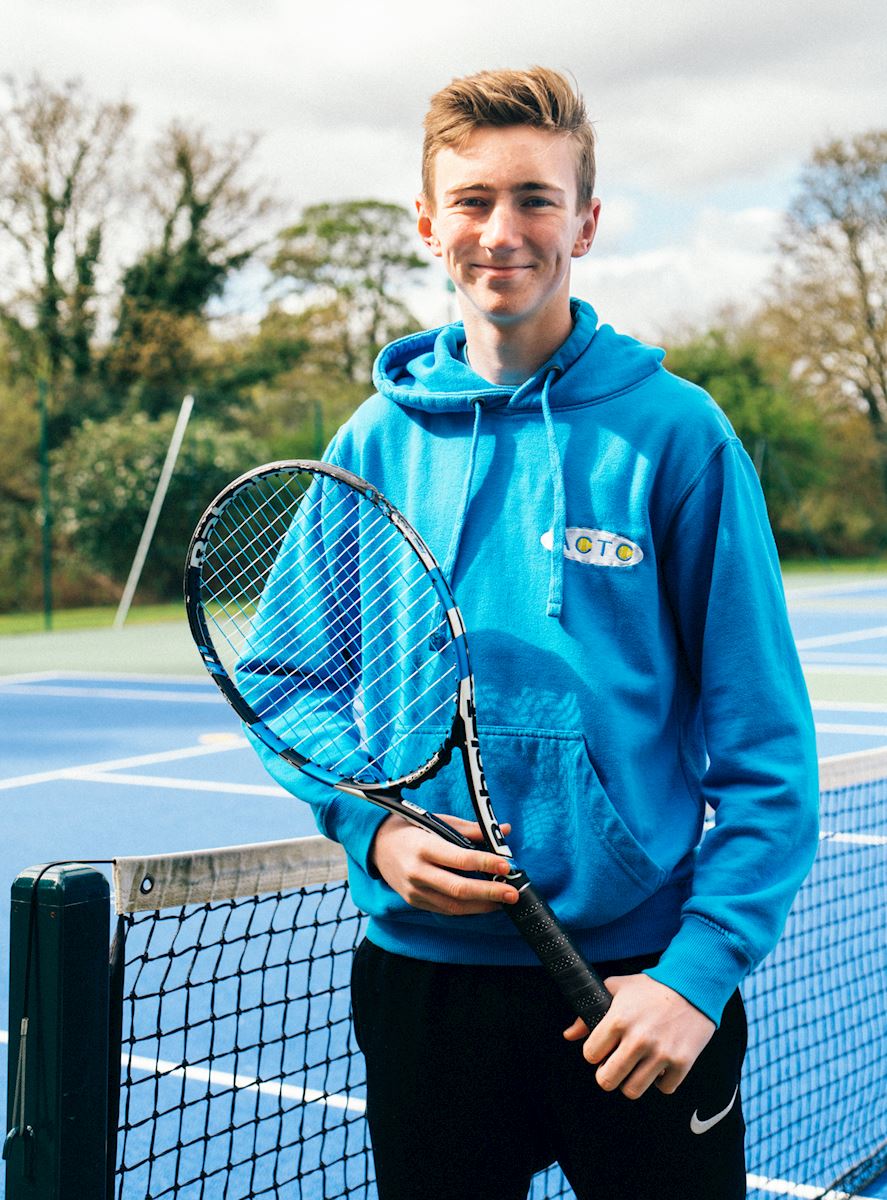 Josh was a junior player on our coaching programme and has gained a lot of coaching experience. He is now one of our senior coaches. He is an Accredited Level 3 coach and currently studying Sports Coaching at Northumbria University. You will see Josh around during the holidays working around our venues.
---
Steve Plant - Tennis Coach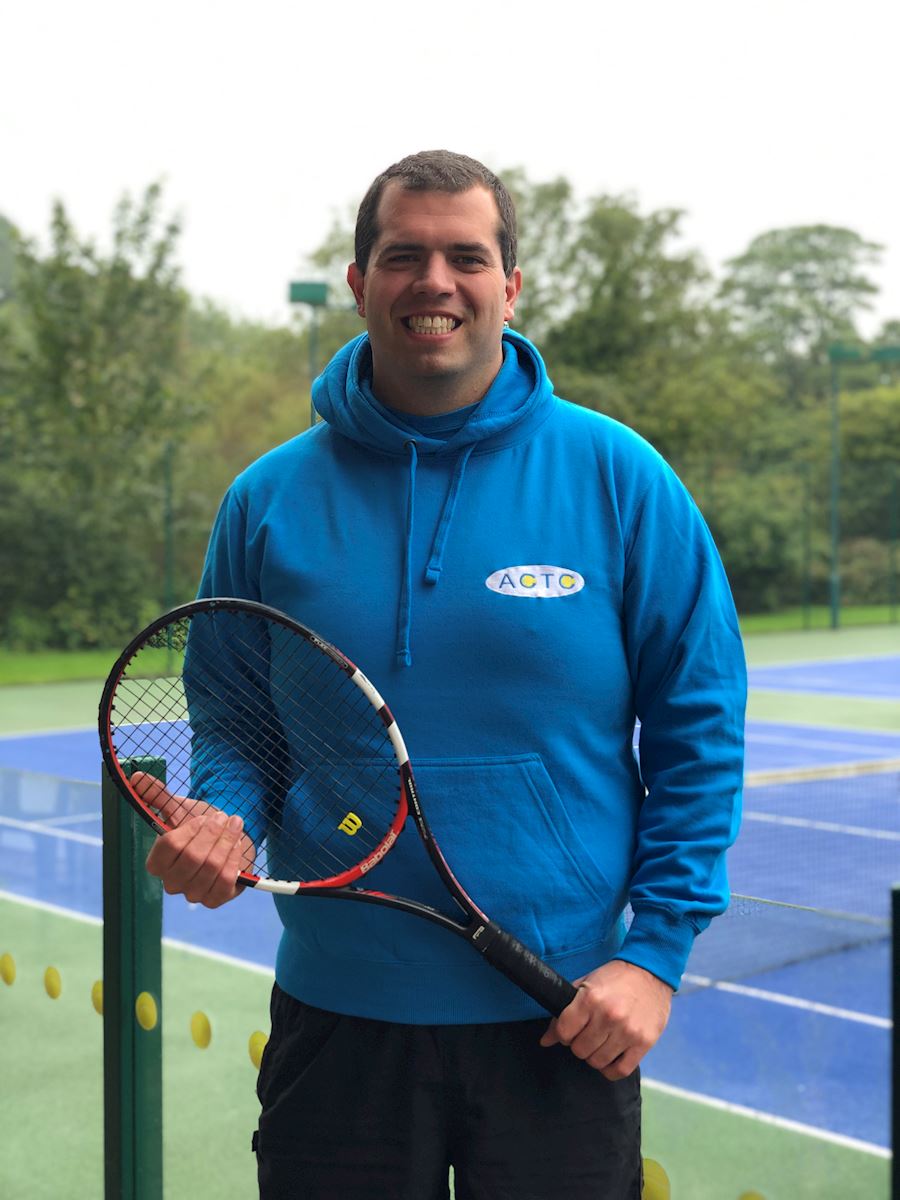 Steve has joined us on a part time basis from September 2019. Steve has played tennis since a young age representing club and county, back home in Worcestershire. Steve is a professional line judge and has worked at 13 Wimbledons doing this. Steve is an LTA Accredited Level 2 Coach and currently undertaking his Level 3.
---
Matt Snellin - Tennis Coach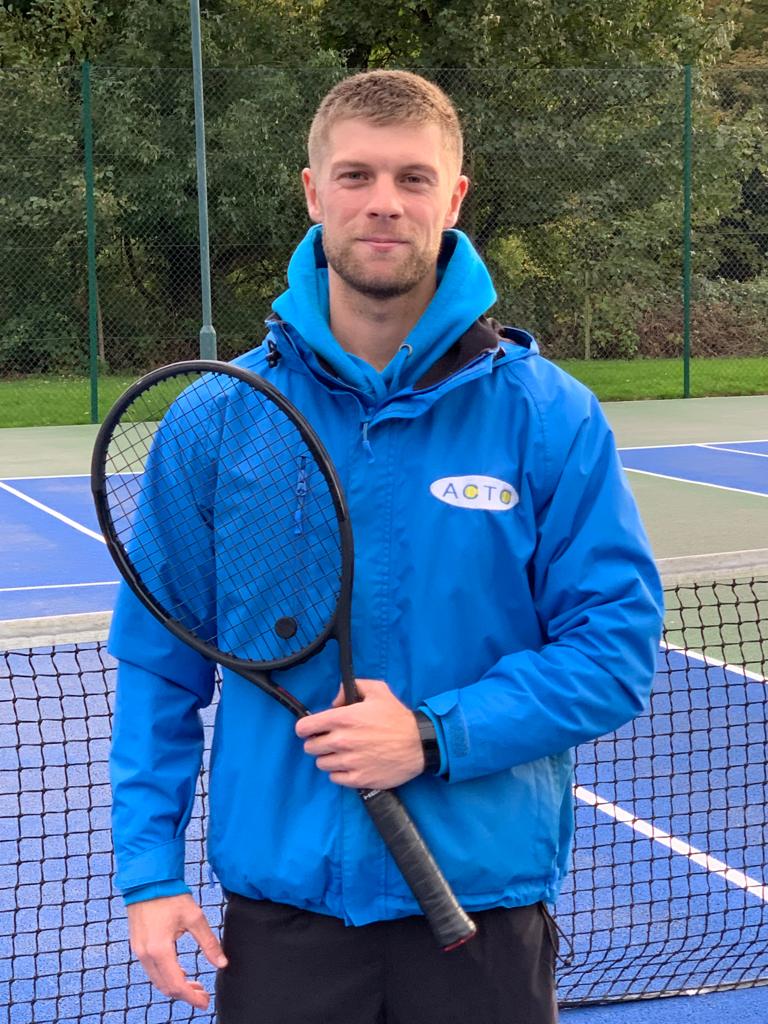 Matt has returned back to the coaching team at ACTC in 2021, after leaving us to pursue a Degree & Masters in Photography. Matt splits his working week between his own Photography business and coaching. Matt is an LTA Accredited Level 3 coach.
---
Oliver Newsome - Tennis Coach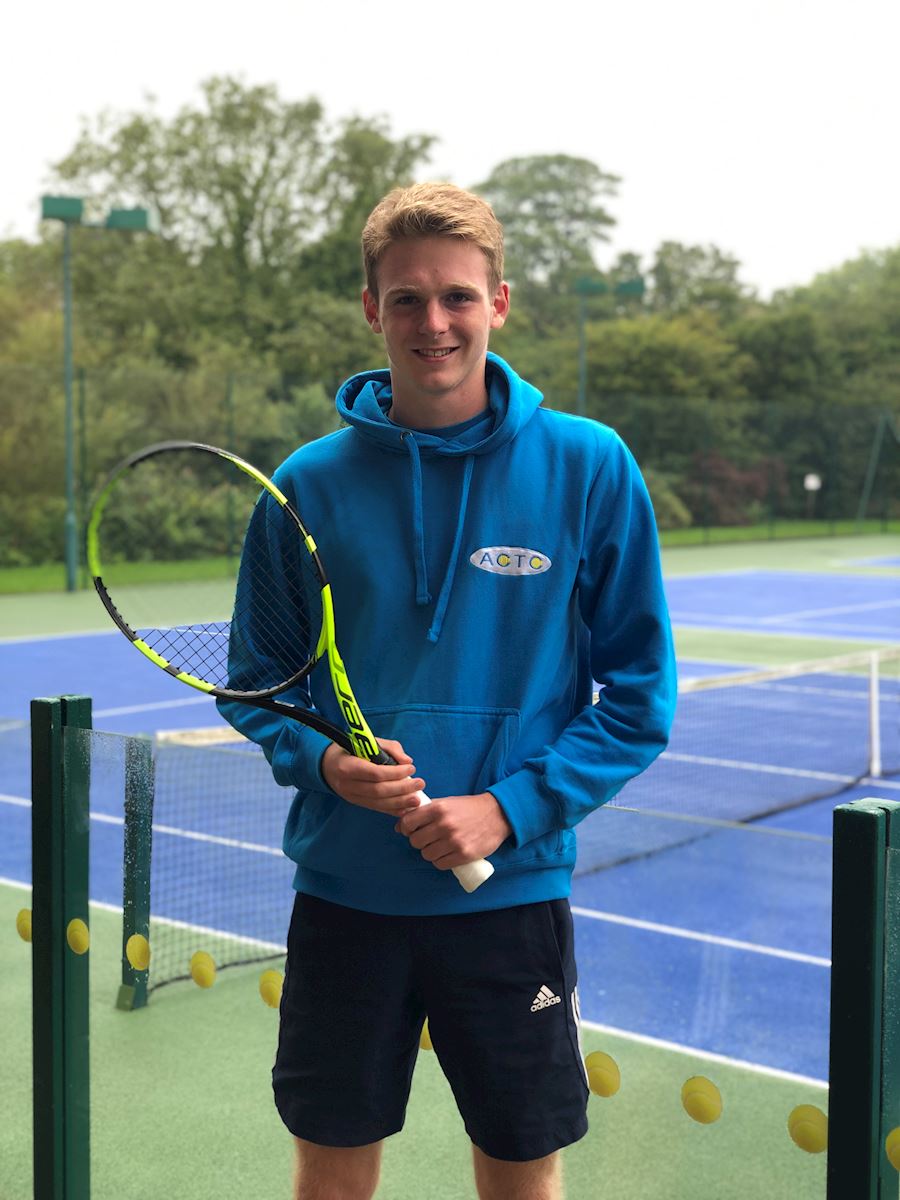 Oliver is a 2nd year University student and has been on the ACTC coaching programme for 6 years. He plays on the senior teams at the club. He has recently taken up a part time coaching position with us after gaining his coaching qualifications. Oliver is an LTA Accredited Level 2 Coach.
---