Club
BG Tennis Club sponsors a guide dog
Sat, 24 Nov 2018 00:00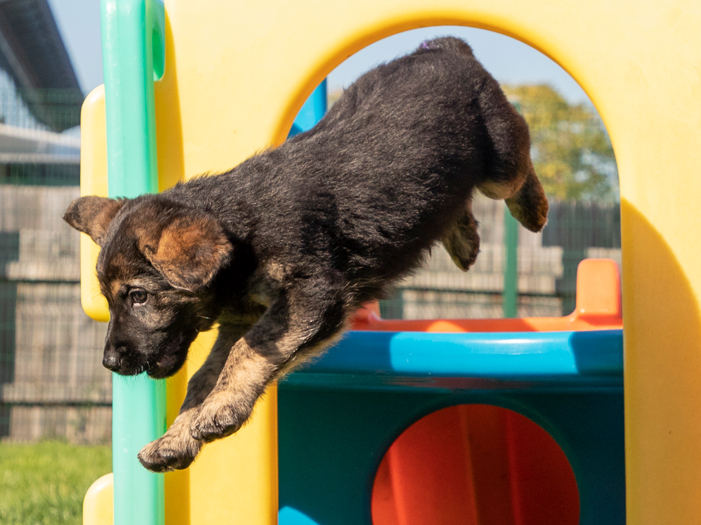 The event that really stood out at the County Championships was the Blind and Partially-sighted competition run by Sound Tennis Sussex. Not only were their tennis skills amazing but the guide dogs made such a difference to these people's lives giving them independence and confidence.
By chance I happened to meet someone involved with training guide dogs for the blind. He told me that there just aren't enough dogs to keep up with the demand which is why they're running a campaign for funds to sponsor puppies as they develop and go into training.
This is Fletcher. He's an inquisitive German shepherd cross golden retriever.
Barns Green Tennis Club are very excited to be sponsoring him until he's partnered with someone.
We'll keep you updated on how he gets on.