Club
November Blog
Thu, 01 Nov 2018 00:00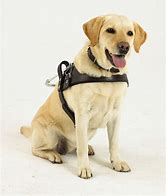 In September all counties hold their County Tennis Championships. Sussex County held theirs at Lewis. There are events for all age groups. Barns Green Tennis Club's coach Rebecca qualified for the women's open event and Arun qualified for the 9 and under event.
The standard of tennis at county level is very high and we saw some very entertaining matches. In addition to the usual events there was a touch tennis tournament run by two former British and World number one players both in singles and doubles events, Adam Hassan and Matt Golledge.
Touch tennis is played on a small court with a sponge ball and is great fun. We set up some courts on the green during the Half Marathon which were very popular.
The event that really stood out at the County Championships though was the Blind and Partially-sighted competition run by Sound Tennis Sussex. Players competed in singles and doubles competitions by sight classifications based on sight levels B1 players being totally blind to B3 having some limited sight.
A sponge ball is used that makes a sound when it bounces and when it is hit. There are also tactile markings, so players know where they are on the court.
Totally blind players use the service box area for play and are allowed up to three bounces of the ball before returning it to their opponent. Players with limited vision are allowed up to two bounces. The players we saw were so good that they used no more than two ball bounces before locating and hitting the ball.
The ones with limited sight were using the full court and were generally only needing one ball bounce and were sometimes executing a volley with no bounces.
All players have developed wonderful feel to keep the ball in play as they have no visual reference points. It was inspiring to see people enjoying sport and hitting the ball with such precision. A truly wonderful event.
And the dogs? Well they just sat at the back of the court waiting patiently and didn't run off with the ball at any point!