Club
April 2022 Newsletter
Sat, 02 Apr 2022 00:00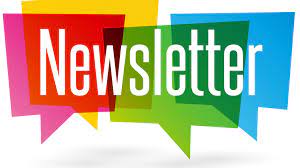 BLTC MEMBERS APRIL 2022 NEWSLETTER
This month includes:
Membership Renewals
200 Club
Presidents vs Convenors American Tournament on Saturday 9th April
*NEW* Club Clothing Range
Club Volunteers
Juniors: U14 championships (Road-to-Wimbledon) / Junior Survey
New Members
Clubhouse & Grounds
Kiltwalk (in aid of Maggie's Centres) on Saturday 24th April
1. Memberships
Membership renewals for April 2022-March 2023 are now due and you should have had an envelope dropping through your door in the last fortnight (thanks to all those who helped with delivery). Please read the contents and complete the online application renewal form on our website. The letter also mentioned...
2. The 200 Club
For £20 per person you can really help BLTC fundraising and get entry into their monthly cash draw.
3. Presidents vs Convenors American Tournament (Saturday 9th April)
Our first post-pandemic social tennis event combines a fun mixed-doubles team competition with a great social afternoon, a raffle, and refreshments. There is free entry, but food donations are always welcomed (please contact Carolyn Miller). There is a 1pm start time, and the sign-up sheet at the clubhouse is filling up fast!
4. Bearsden LTC Clothing
I am delighted to announce that we have recently launched a Bearsden LTC clothing range for our junior and adult members. With a choice of tops, mid-layers, hoodies and rain-jackets in black (for juniors) and blue (for adults) and with an option to include your initials, we will all be hitting the courts performing better and looking great too! The online shop is via Kitlocker at https://www.kitlocker.com/racketsports/tennis-clubs/bearsden-ltc.
5. Getting involved
BLTC has thrived over the years because of a blend of social and competitive tennis, and the efforts of the many members who volunteer to help out. Your dedicated committee is supplemented by ordinary members who step up from time to time throughout the season so, if you have skills (but more importantly time) to get involved, we would love to hear from you…..before we ask!! A poster with our short and medium goals will be on the Club noticeboard soon - so you can get an insight into the decisions being taken every week, and the developments and changes being made on your behalf.
6. Juniors
The Road-to-Wimbledon competition has been renamed Play Your Way to Wimbledon. It doubles as our Under 14 Club Championships too, and is free to enter. We will be hosting boys and girls events for 2022, so look out for details shortly.
We will be following up on last year's Adult survey with a Junior version very soon. Your feedback as juniors (and parents of juniors) is really helpful to steer our plans going forward.
I was delighted to see several youngsters on court hitting with their parents over the last week (it's easier when the sun shines!), building on skills taught in coaching with practice and social play. Keep it up and your parents will need coaching to keep up with you!
Parents - if you are waiting in the car park to pick up your child, please don't have your engine idling. Come into the clubhouse and get a coffee!
7. New members
Part of my role is to be visible to all sections of the club, enabling new members to get integrated into Bearsden LTC. I was asked recently to facilitate social games for individual members either new to the Club or to tennis (Linda and Lynn - that was you!). I'm in the process of creating a WhatsApp group for adults and adding those I've spoken to to it, plus persuading longer term members to be Admins on the group (thanks in advance to Ashley Donnelly/Fiona Berlouis/Karen Gorman!).
8. Clubhouse and Grounds
The Club always looks great in the spring. It was a brilliant place to be, even when I wasn't on court in my junior days (and that wasn't yesterday!). Now with the banners, benches, and newly-painted fences, we have new cycle-racks at the clubhouse. Please make use of them and leave the car at home more.
With a couple of trees having to be removed, we now have an open area behind the practice court. Fruit trees have been planted (well 2!) and, with plans to dig over the ground, it is hoped we can grow a few vegetables - even strawberries in time for Wimbledon? Once again volunteers would be welcome! Suggestions too!
Floodlights/ Security: As those using the new floodlights will know, the light-box has a keypad lock. The combination for this will match the clubhouse door from next month. An email will be sent out to all members advising of the new code (the current door code is C2467).
Tennis Ball resale: This year our Ball Convenor Rob Murdoch has sourced 4-ball tins for competitions. Ex-match balls are on sale for £2 for a tin of 4. Contact Rob, or any committee member, or team captain.
9. Kiltwalk
A small group from BLTC will be walking the Kiltwalk's Big Stroll (14.27 miles) in aid of Maggie's Centres on Sunday 24th April. Please support us if you can with donations - and if anyone else would like to join our merry band of walkers, please contact Fiona Berlouis [email protected]. The more the merrier!
See you on court,
Phil Waterfield, President, BLTC ([email protected])