Club
June 2022 Newsletter
Wed, 22 Jun 2022 00:00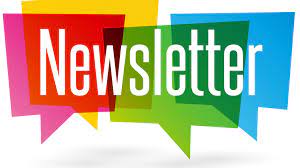 Included this month:
Tournaments & Competition Update
Club Championships
Coaching & Summer Camps
Safeguarding & Welfare News
New Members
Road Safety
Social News
Clubhouse
1. Tournaments & Competition Update
Summer Leagues: The West of Scotland (WoS) leagues across all age groups are nearing completion and, inspired by Queens Club and the prospect of a normal Wimbledon, some of our players are clearly raising their game! Sporting their new BLTC clothing, our Gents 3rd Team have completed their matches and have secured promotion. (Rob - I told you that would make the difference. Well done guys!). Currently, our other Gents teams are well-positioned in their leagues - indeed, our Gents 60s were undefeated and go up to Division 1 next year. I think it's fair to say all our Ladies teams have gone through a transitional period where promotion and new members have resulted in lots of new pairings (good news for Joanne and her Sunday evening matchplay sessions!).

Juniors: I'd like to highlight and congratulate two of our promising boys: Oran McBride and Matt Guthrie. Oran recently won Grade 4 events at U11 and U12 in Carlisle and Dumfries. Stepping up a year group is much harder at his age and shows the steady progress that Oran has made. Not to mention the commitment from mum Lynette and dad Craig! Matt won through to the County Finals of the U14 Play Your Way To Wimbledon competition held last Saturday at Scotstoun. At 12, he was the youngest there. I was really impressed with the standard and I know it was a tough experience (especially for mum and dad Michelle and Damian!), but hopefully an enjoyable and motivating one too. Off to the Nadal Academy this week, so the rest of us better watch out!
**** WELL DONE ORAN and MATT *****

2. Club Championships
The draws for the club championships have been posted online and in the clubhouse. Please read the rules and "play by" dates and, if you are the top named player(s), make contact with your 1st round opponents. Using WhatsApp works, especially for doubles ties. On behalf of the Tournament Committee, can I ask you to have played or arranged your initial matches by next weekend, please? (Before holidays and SW19 get in the way. You wouldn't like Fiona B when she's angry!)

3. Coaching & Summer Camps
Mini and Junior Camps start on Monday 27th June for 7 weeks across three age groups: Mini (4-9 yrs), Junior (10-16) and Junior Tour Group (10-16 Competitor). See full details from the link on the Coaching page of our Clubspark website, or go direct to https://gw-tennis.class4kids.co.uk/. I'd also like to welcome Danielle (Level 2 coach), Angus, and Euan who join Gordon and Joe to strengthen the provision of tuition and FUN at Bearsden LTC this summer.

4. Safeguarding and Welfare
Pauline Hughes (our Welfare Officer) wants to remind all our new and existing members that, although Covid rules and guidelines have relaxed, and we have full access to club facilities and are allowed to mix socially, we should all be aware of our responsibilities - and the importance of this visible and accessible role.
Pauline is a long-standing BLTC member (and a Senior Social Care manager) so, with a busy schedule and lots of visitors to the club, please look out for each other - especially our more vulnerable members - and reach out to her if you have any concerns.
5. New Members
A quick hello and welcome to Fraser Gemmell, Dave Abercrombie, Roheel Arshad, James Murphy, and Amelia Brincat. Roheel and Fraser have found their feet very quickly - playing well and lots too. I had my first game with Dave on a blustery Social Tennis Saturday, whilst James was spotted on a quiet afternoon recently also. Please get in touch with any committee member if you need information or help to get games arranged.

6. Road Safety
We all know the narrowness and condition of the road makes access awkward to say the least - hence the cycle-racks and encouragement to bring your bike, walk etc. Recently, however, one of our members who has to bring her car suffered damage to her vehicle. As a result, we will be installing a convex safety-mirror to make negotiating the corner safer for drivers and pedestrians alike. Please keep your speed down as the camps bring a lot of people new to the Club and to the area. Thanks.

7. Social News
There were two notable and successful events at the Club recently. Firstly, a memorial event was held for Dr Pauline Stewart organised by Susan Thomson which, despite the damp weather, included some tennis and something called "Champagne Pong" on our now-defunct table tennis table (of which more later*). From the photos, it looked like the ladies had good fun and raised £250 for Maggies too. Well done to all involved. Secondly (and amazingly), we managed to surreptitiously conspire to hold a special 70th birthday event for Keith Wright last Saturday. He didn't have a clue - even passing his brother's car in the carpark without twigging. We invited some family, past members and friends too for a BBQ, lots of conversation, and even some tennis! A well-deserved celebration for someone who has given so much to and for the Club over 50 years ……… and it took his mind off the speech he has to give at an important occasion very soon! Thanks to all those who came to both and especially to Karen Gorman for her cake, and to Fiona Berlouis and Carolyn Miller, our multi-tasking committee members!

We were reminded that these social events with refreshments encourage mixing and chat - especially with newer members - so we plan to reintroduce a Saturday Tea during Social Tennis afternoons. Initially, we'll try once a month - and offers of help from 2 or 3 members (male and female please!) to Carolyn Miller are requested. We'll kick off on the first Saturday after Wimbledon (July 16th). And now that I know of your culinary expertise Mr Abercrombie.....just saying ??!!

8. Clubhouse
It's summer (allegedly) and with warm temperatures and long days, please use the clubhouse, changing rooms, showers, and kitchen (with milk in the fridge). There's even a ball machine you are welcome to use (just make sure it's fully charged first and you know how to use it!). However, please be mindful of clubhouse security. Switch off any lights and close doors - especially the main and patio doors - if you are the only or last people to leave. We haven't had any security issues for some time and we'd obviously like to keep it that way!

* We have sourced a new table tennis table and hope to replace the damaged one this week - just in time for SUMMER CAMP SEASON. Watch this space...

I'm off to Wimbledon now. See you there and have a great summer!!!
Phil Waterfield, President, BLTC