Club
May 2022 Newsletter
Thu, 19 May 2022 00:00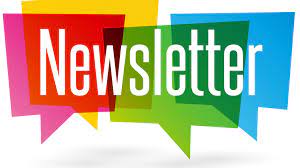 Welcome and thank you to all our new and renewed members, some of whom I have met already at social tennis, and with the weather improving - hopefully! - look out for plenty of activity on, off, and around the courts. In this issue:
Subscription News (President's message)
New Members/Coaching
Club Championships/Play-Your-Way-To-Wimbledon (U-14s)
BLTC Team Tennis
Other Tennis News
New Door and Floodlight Codes
200 Club
Club Volunteers
Jubilee Weekend
1. Membership Subscriptions
Subscriptions/fees are BLTC's primary source of income - enabling your committee to plan, approve and allocate significant sums in order to maintain and improve the facilities at the Club. I hope you see and welcome these efforts (and if not, tell us!). However, whilst we are still facing challenging times, can I respectfully request that renewals are made promptly so that we can allocate these vital funds - and also minimise reminders (that are both costly and time-consuming).
Thank you. Phil.

2. New Members/Coaching
Going forward, all new members will be contacted by a committee member to help them integrate into the club - whether to arrange a game or to meet at our social tennis sessions. Alternatively, please book your inclusive half-hour coaching lesson to find your level.

3. Club Championships
Entry to our senior championships and some junior championships are now open and can be made online (see the recent email). I would encourage you – as some of you will find out! - to enter, (especially our doubles events). If you don't have a partner, we can get one for you. Please read the Competition Rules before entering and, once the draw is made, arrange your 1st round ties ASAP. We have a tournament committee this year who will be extremely strict!

The Club's U-14 Championships (now known as Play Your Way To Wimbledon) are also open for entries via the entry sheet in the clubhouse. These will be played on Thursday 2nd June - at the start of the Jubilee holiday weekend - with the winners going forward to a Regional Final on 18th/19th June. It could potentially lead to playing on the grass at Wimbledon! Thanks to the boys who have entered already - it has been noticed!

4. BLTC Team Tennis
Senior Teams: Our summer league senior teams, junior teams and over 60s matches are underway with some great performances and results so far. Our 3rd Gents sit top of their league with David, Craig and Andy sitting top of the player stats - whilst Lesley and Katie are pulling up trees for the Ladies 1st team! Keep it going and let's have a photo of your next victory for everyone to see (Rob/Joanne?).
Junior Social Tennis - New! There is a new Social Tennis slot for juniors and friends on Sundays from 4-6pm (and when home matches are on, Court 4 will be reserved). Apologies for the slow launch of this new session - I'll be persuading senior players and parents to help with this. Speaking of parents, I am delighted to see Dorothy, Lynnette and Cheema not only captaining the U-9s, U-12s and U-16s, but overseeing some fantastic performances and results. Oran, Connor and Suleman are filling 3 of the top 4 player stat places in the U-12s, with Oran and Suleman stepping up to show "monster mentality" alongside Jamie and Leo to beat Clarkston in a thrilling play-off recently. Brilliant work guys!! Now if you can just manage to retrieve all the balls you blast into the undergrowth...!
5. Other Tennis News
We recently started social tennis for new/rusty players and Day members on Mondays at 10am and Wednesday evenings (as part of Improvers coaching). Come along or contact any committee member for details.
Matchplay - Led by Joanne Quirk (thanks Capt. Q) on Sundays at 6.30pm, this free session is aimed at ladies' doubles players looking to improve their doubles strategy and tactical awareness - whether you are a team player or aspiring to be...?
Tennis Clubhouse/Courts - The clubhouse is now fully open. Masks are now only optional, and the kitchen fridge can be used to store milk, juice, etc. Please remember to turn off all lights and close the clubhouse door when you leave.
Please follow the court safety/etiquette guidelines posted on the gates.
BLTC Clothing Range - We recently launched Bearsden LTC clothing ranges for our junior and adult members, and you might have seen some very cool, smart players on court recently. The online shop is via Kitlocker at https://www.kitlocker.com/racketsports/tennis-clubs/bearsden-ltc. With a choice of tops, mid-layers, hoodies and rain-jackets in black (for juniors) and blue (for adults) and with an option to include your initials, it's time to refresh your tennis wardrobe!
6. New Door and Floodlight Box Codes
Important! The code for the clubhouse door has been changed to C3460.
The LED floodlights are controlled from the box on the left-hand side of the veranda. The door code for the box is 3004. Please make sure you switch off and lock the control box after play.
7. Bearsden Tennis 200 Club - The 200 Club monthly and annual draw has just been made and the winners posted on the noticeboard - but you have to be in it to win it! Please contact Jayne Gilkes or Kate Haig to join this year.
8. Club Volunteers - We have recently created a small allotment to grow fruit, vegetables and herbs behind the clubhouse. We have planted 2 trees (apple and fig) and a host of beans, squash, carrots, etc. Contributions, expertise, or just some of your time would be appreciated (please contact myself or Fiona Berlouis). We did some repairs to potholes on the road previously and we hope to have another go at the top of the hill on Saturday 28th May. Helpers, please?
9. Jubilee Weekend - It's the long Jubilee Weekend coming up - Thursday 2nd to Sunday 5th June. Although we haven't planned anything yet, I hope everyone will come down to play or watch - and, if the weather is kind, hopefully we can have some tennis and a BBQ...... Watch this space!
See you on court,
Phil Waterfield, President, BLTC ([email protected])