Welcome to
Biddenham Tennis Club
Important Notice
The courts will be closed for cleaning and repair on Tuesday 26 th May and Wednesday 27 th May 2020. If the work isn't completed on these dates then the courts will also be closed on Friday 29 th May.

Sorry for the inconvenience.
Playing Tennis During Lockdown
Max 2 people per court (unless all players are from the same household)
Only handle your own racquet and personal (named) balls
Only one to one coaching allowed
Avoid changing ends or change at opposite sides of net
Maintain social distancing (2metre rule) at all times
Follow public health guidelines for hygiene
Use hand sanitiser after touching surfaces such as locks, gate handles, benches and ALL hard surfaces. The club cannot be held accountable for these.
Do not play if you are self- isolating
Information from the LTA can be found here.
Information from the Government can be found here.
Cancellation of Wimbledon 2020
The All England Lawn Tennis Club has announced the decision to cancel The Championships Wimbledon, 2020, due to the outbreak of COVID-19. All LTA 2020 Ballots have now been cancelled.
New Ballots will be held in 2021, and unfortunately, all those who had been allocated tickets to date in LTA 2020 Ballots will receive a refund and their tickets will be made void. The LTA will communicate to members individually, outlining the next steps in regards to their ticket purchase.
Contact us: support@biddenhamtc.uk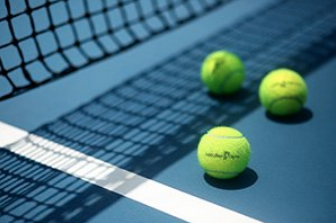 ---
Membership
Our annual membership fees are great value for money! Click here for more details.
How to find us
Deep Spinney Biddenham Bedford Bedfordshire MK40 4PZ