Bruce Tarran Tennis Coaching
Welcome to
Learn Tennis, Love Tennis!!!
Hello everyone,
My name is Bruce Tarran. I am Head Coach at Newmarket Tennis Club
I am an LTA Level 5 Master Performance Coach. I have been teaching tennis for more than 30 years. I love playing, and teaching tennis to children and adults of all ages and standrads.
At Newmarket we have great opportunities to learn and enjoy tennis in junior and adult groups. Junior groups start from 4 year old beginners up to 16 year old performance players. All are welcome. We have adult groups for beginners up to top team training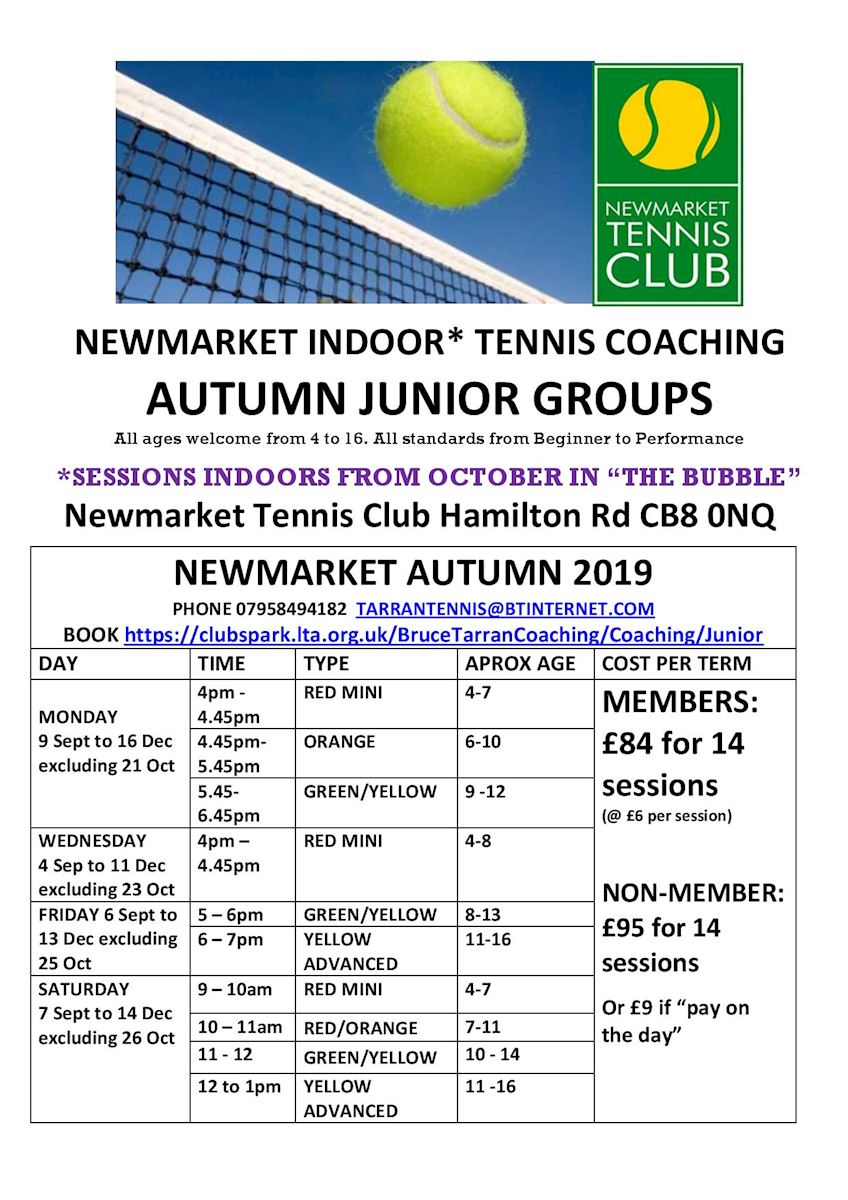 ---
1

Newmarket Lawn Tennis Club

Hamilton Road, Newmarket, Suffolk, CB8 0NQ