Tuesday Night Tennis
Thu, 07 Apr 2022 00:00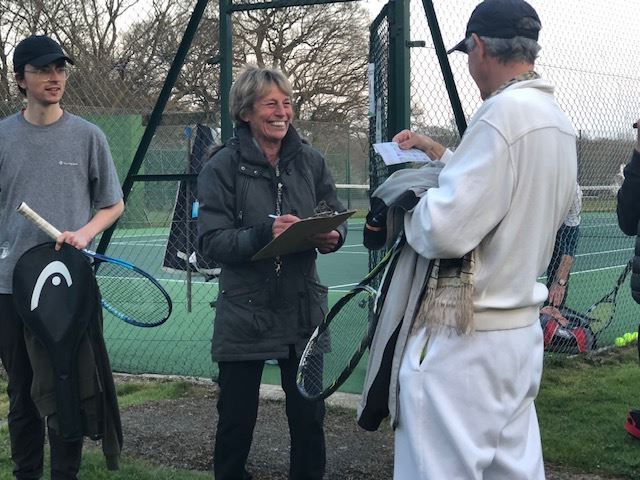 We have an exciting new format for Tuesday Club Nights at Capel which we hope you will all embrace and enjoy. The organised club sessions will give you the chance to mix in and maximise your time on court.
How about a bit of friendly competition! The average scores on the night provide a winner and add to a TNT club league table.
All you need to do is join the TNT WhatsApp group, after the weekly invitation is sent on a Sunday evening, respond with 👍 and commit to playing.
How it works:
First 16 to sign up on Sunday night commit to play
It's up to the individual to find a replacement if no longer able to play
Order of play on each court sent out via TNT WhatsApp before Tuesday night
Session organised by a committee member.
Arrive at 18.00 – play starts at 18.10pm
Each match lasts 20 minutes - All players move round when bell rings according to the playing schedule.
When the whistle blows the pair leading are the winners, if drawing the game is null & void.
End of session 20.35 on courts 1&2 and 19.45 on 4&5 until light allows longer play.
All games won count towards your average score.
Highest average score winners are published.
Club Ladder is published weekly.
If we find we have more than 16 people wishing to play, then those who miss out will have first opportunity to play the following Tuesday.
Look forward to seeing you there for non-stop tennis and a chance to mix in with everyone.
Capel Tennis Club Committee