Welcome to
Chelmsfordians Tennis Club
Welcome to our club
Chelmsfordians is a friendly Tennis Club where all are welcome regardless of age or playing standard.
Chelmsfordians Tennis Club (CTC) is the tennis section of the Old Chelmsfordians Association (OCA) based at Lawford Lane on the west side of Chelmsford, The tennis section consists of three floodlit all-weather tennis courts with a separate pavilion within the court boundaries which adjoins the large sports field with a cricket square and two football pitches.
Through membership of the tennis section, adult members also become members of the Old Chelmsfordians Association. This means that Tennis Club members can use the facilities of the main club house including a licensed bar. Members may also hire the club house for private functions.

We are an LTA Registered Venue and have all appropriate safeguarding procedures in place. We have a coaching structure to help beginners and develop existing players. Families and junior members are particularly welcome.

We have a club night for social tennis every Tuesday evening and we enter teams in local leagues, there is a thriving junior section entering teams in the local league in many different age groups. Potential members are welcome to visit our facilities and join in at a club night before deciding to join.
If you would like more information about becoming a member, please contact our Membership advisor, Suzanne Biscoe on 07596 951831 or email her at membership@chelmsfordianstennis.co.uk

Coaching
Our Head Coach is Derek Rogers, an LTA Licensed coach. In term times, there are fourteen junior after-school classes and during holiday periods, courses are available for all age groups. In addition to junior coaching, we also run a number of groups for ladies and adults. You do not need to be a member of the club to join one of the coaching courses but members receive discounted rates. If you would like more information, please phone Derek on 07885 874031 or email coaching@chelmsfordianstennis.co.uk

Competitions
The main club competitions take place during the summer leading up to a Finals Day in July. We run 3 Men's teams, 3 Ladies teams and 2 Mixed teams in local summer and winter evening leagues and a Ladies team in a daytime summer Seniors league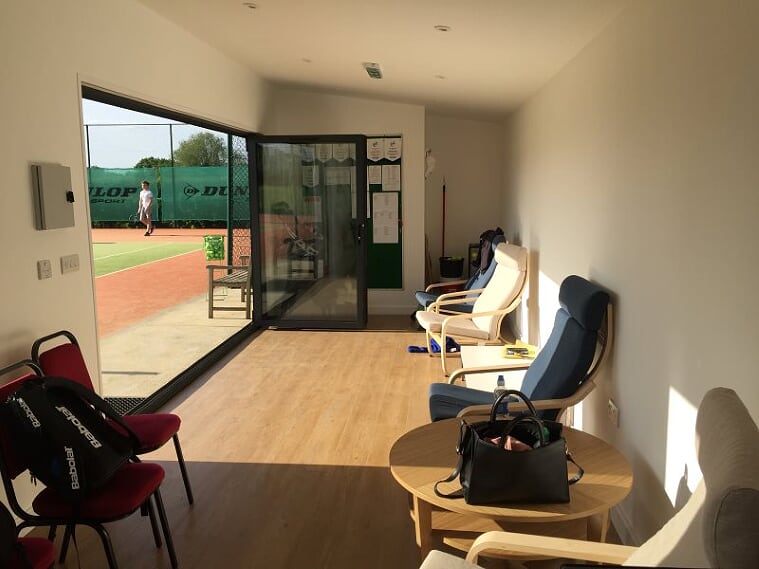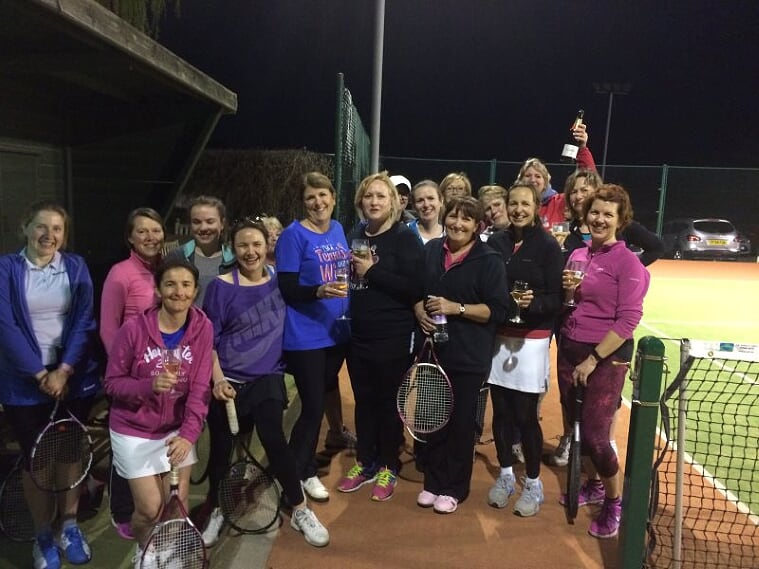 ---
How to find us
Chelmsfordians Tennis Club Memorial Sports Ground Lawford Lane, off Roxwell Rd CHELMSFORD Essex CM1 2NS
Chelmsfordians Tennis Club
Chelmsfordians Tennis Club
Memorial Sports Ground
Lawford Lane, off Roxwell Rd
CHELMSFORD
Essex
CM1 2NS

Get directions