Club
Latest LTA Guidance on Coronavirus.
Thu, 20 Aug 2020 00:00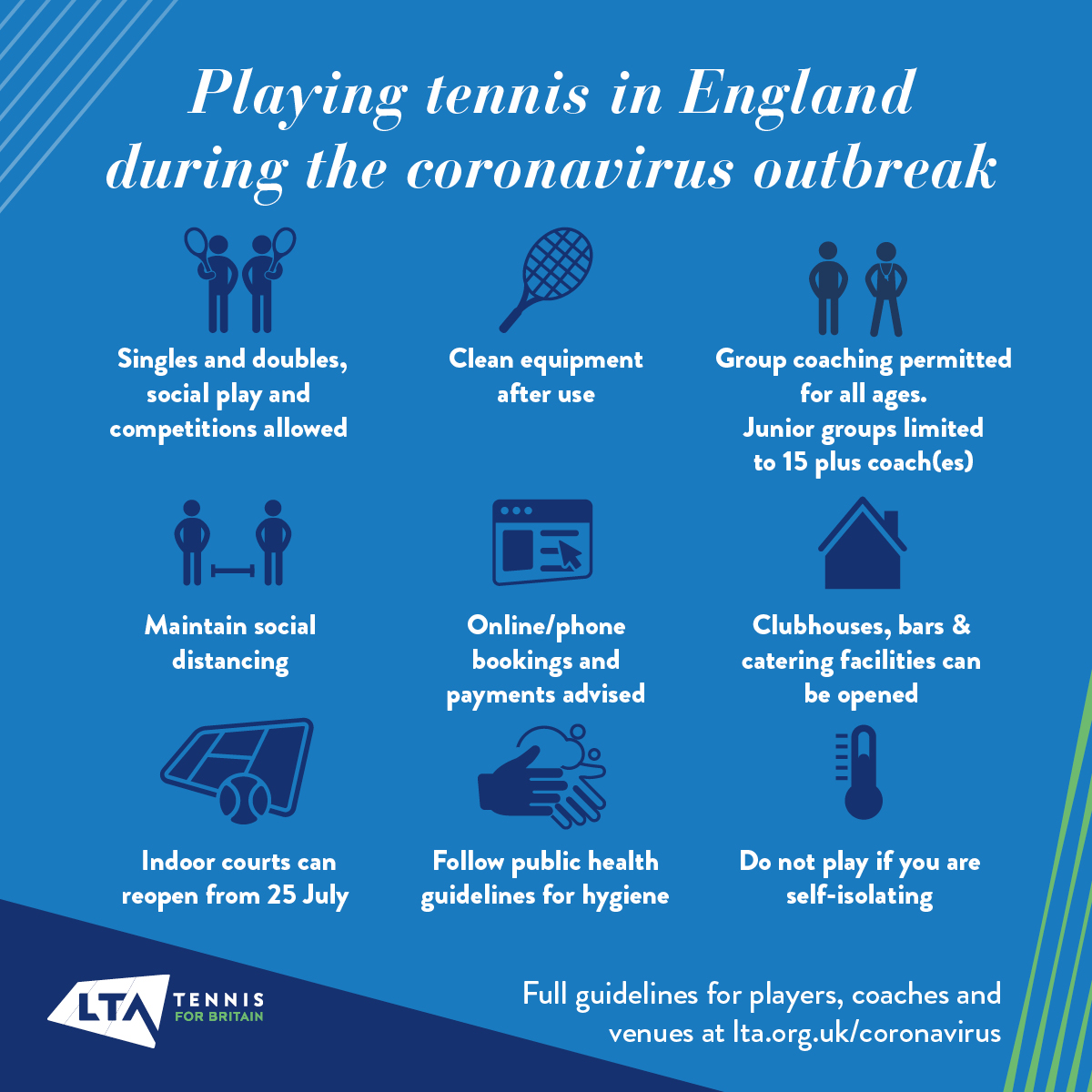 Before leaving home to play tennis, all participants should undergo a self- assessment symptom check for any COVID-19 symptoms using the information on the NHS website

If you are symptomatic or living in a household with someone else who has a possible or confirmed COVID-19 infection you should remain at home and not go out to play tennis, following

Ensure you have booked your court or activity in advance

Both singles play and doubles play is permitted with people from outside of your household, as long as you remain 2 metres apart as far as possible – meaning that four people from different households can play doubles. This is the case on both outdoor and indoor courts.

Coached sessions for children should be limited to groups of no more than 15 children (plus coach(es), and can take place on outdoor or indoor (from 25 July) courts, in line with guidance from the Department of Education on out of school settings.

Coached sessions for adults may now take place in larger groups provided that venues and coaches follow COVID-19 secure guidance, on outdoor or indoor (from 25 July) courts

Club nights and social play activity are now possible for venues that are COVID-19 secure, in line with guidance from Government on large sport and physical activity outdoor participation events.
To read the detasiled LTA guidance please follow this link:-