Competition
4 finals for Ellie during half term...
Mon, 07 Jun 2021 00:00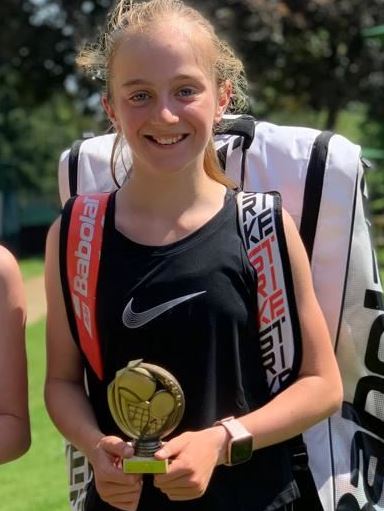 Our member Ellie Barker has had a wonderful run of 4 consecutive finals during half term!!
Ellie trains here at COPTC, where she is being coached by Katrin Turvey, as well as other facilities like Corby and Cambridge.
This half term she played various Grade 3 & Grade 4 tournaments, both U12's as well as U14's.... it is a tremendous improvement and she is very pleased with herself! Next goal is to win these tournaments! :-)
In the just 4 weeks since competitions have started up again, Ellie has climbed from #131 to #73 in the country at Under 12's which puts her at #1 in Cambridgeshire for the first time!
Well done, Ellie! Keep up the amazing work!