Welcome to the best tennis club in Surrey,
Cranleigh Lawn Tennis & Social Club
Merton Park's Family Friendly Tennis Club
As a result of Covid-19, you are aware that the club and facilities are currently closed indefinitely until we gain further guidance and permission to re-open.
These are challenging times for families, businesses and clubs and we very much hope you are keeping safe during this time. The Club have taken steps to postpone the repayments of loans and rent and make whatever economies we can whilst the club is closed – as well as claiming whatever help we can from HMRC, LTA, Government etc
In recognition of these times, the Club has also delayed annual membership fee renewals until the club reopens.
However, you will appreciate that as a result of the closure we have lost income from the bar being closed, many pre-planned event bookings have been cancelled plus social events such as the Rock and Roll Bingo have been postponed. In addition the Montessori Nursery School is closed and the Limitless tennis coaching is on hold. These are all important revenue streams for the club.
We certainly appreciate that times will be tough for many of you but we hope you will support us if you can. Every donation, no matter how small, will help the club as well as the tennis coaches during this time
Cranleigh Tennis & Social Club is committed to (i) being THE community and family friendly tennis club for the Merton Park Area and (ii) providing opportunities to everyone in the community to participate in tennis and be active. This remains our mission and all donations will allow us to carry this through.
THANK YOU.
There are 2 ways to donate:
1. Via our gofundme page
https://www.gofundme.com/f/cranleigh-club-sustainability-funds
The club receives 100% of donations. Gofundme asks you, the giver, for an optional admin fee.
2. Directly to Cranleigh
Bank details noted below
Name: Cranleigh LT&SC
Sort Code: 60-14-41
A/C. 16667506.
Please add your name and 'Donation'
---
Cranleigh Tennis & Social Club is situated behind 1 Cranleigh Road, Merton Park, SW19 3LX.
Celebrating 90 years of the club's history in 2019, Surrey LTA selected us as the Surrey Club of the Year 2018/9. We have a programme of events planned for this year in celebration.
The tennis club is accredited by the LTA as a Club Mark club and offer a great environment for tennis, with a mixture of friendly and competitive play on our five floodlit all-weather artificial clay courts.
In addition to friendly, social tennis, we also offer a lot of team tennis, with five men's teams and three women's teams which play in the Surrey doubles leagues on weekend mornings. We also enjoy one midweek ladies' team. There is a lot of scope for new members to join the teams and progress up within them.
Cranleigh has a fantastic coaching programme delivered by Limitless Tennis who have 4 excellent qualified coaches. Our coaching programme follows LTA guidelines with over 100 children enjoying regular weekly coaching after school. We also run Summer and Easter camps.
We have a range of coaching groups from beginners to team players. Small groups and individual coaching.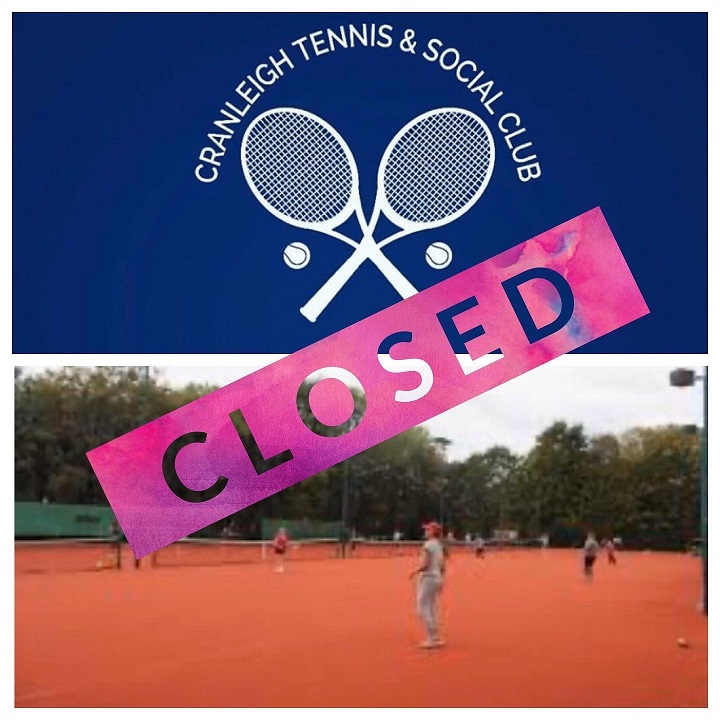 ---
How to find us
Cranleigh Lawn Tennis & Social Club
Rear Of 1 Cranleigh Road
LONDON
Surrey
SW19 3LX

Get directions