Club
Barnton Park for all ages and in all weather!
Fri, 12 Feb 2021 00:00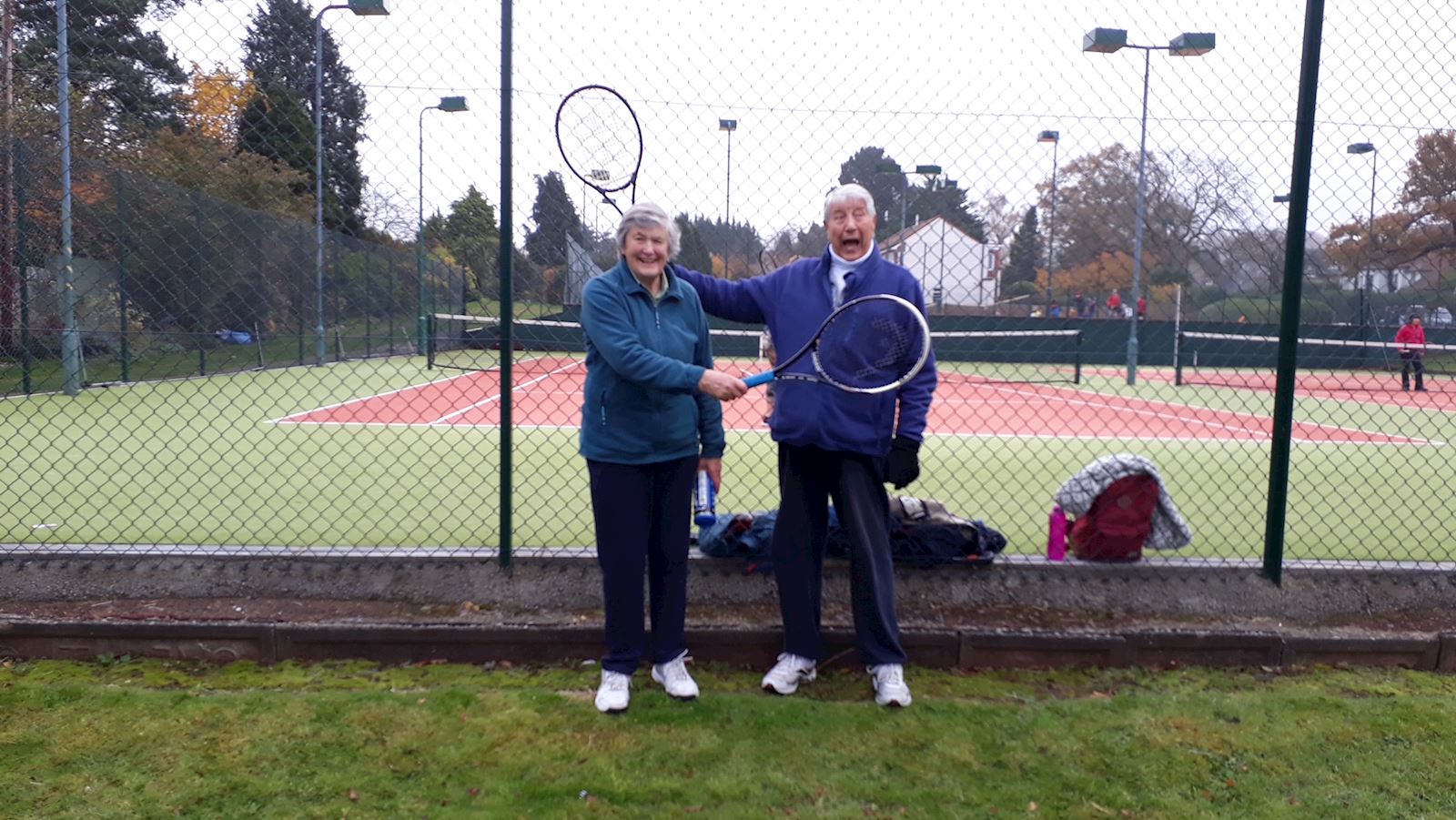 Bill Lothian, 12th February 2021
Barnton Park are justifiably proud of offering tennis for all ages from youngsters who decide their coaching must go on in blizzards (see pi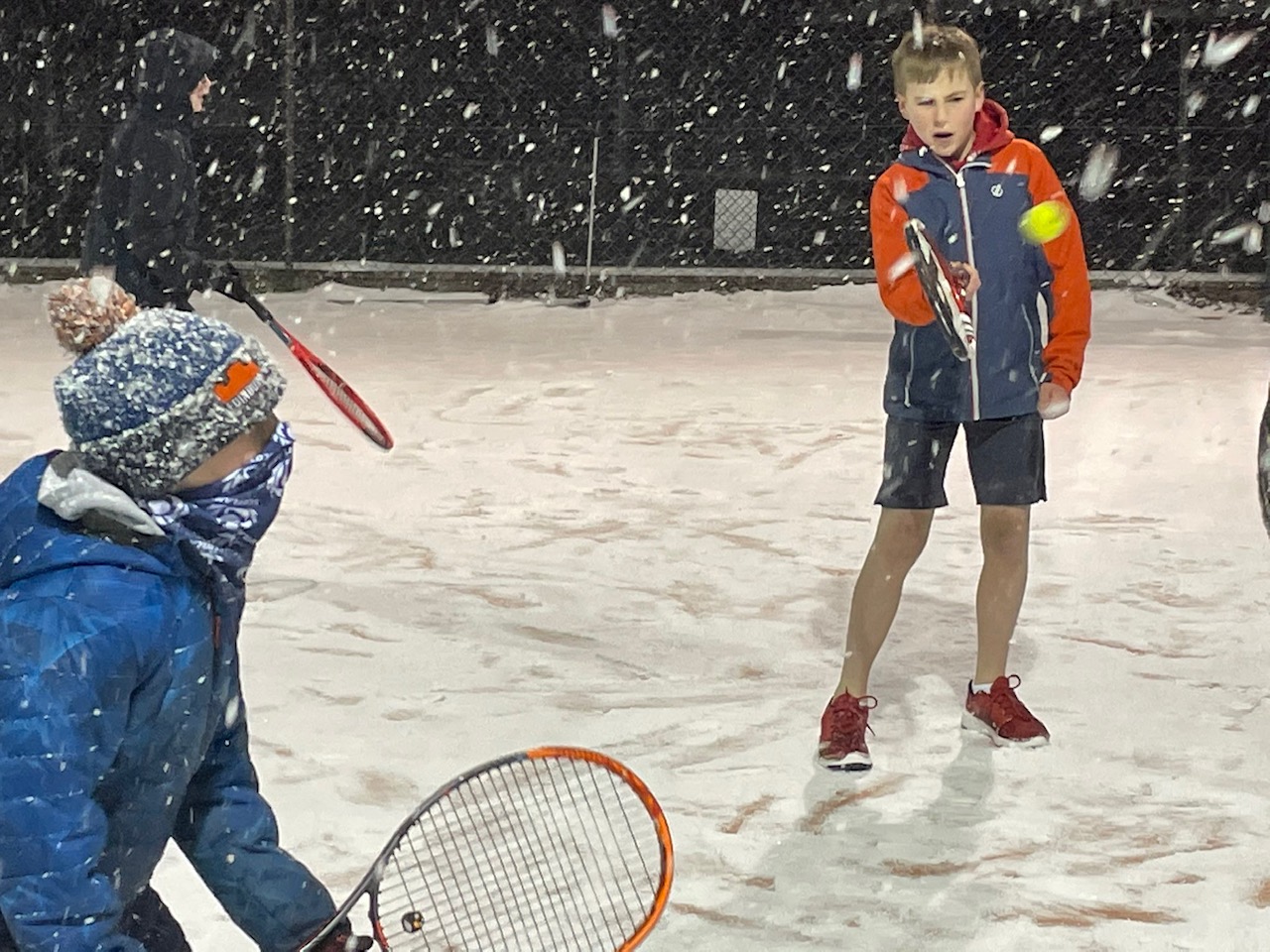 c) – to 93-year-old Syl Pearson who has won the club's "Sensational Seventies +" doubles tournament in partnership with Shelagh McGuire.
Syl, a former British Grass Courts over-85 champion, is even the subject of a "Sport For Life" video produced by Tennis Scotland.
"It's the social aspect, that and playing to keep fit" says Syl of his tennis life.
He adds: "That, and keeping fit"
Emphasising that all are welcome at Barnton Park, he adds:
"The most important thing at this age is the fun aspect. We really do enjoy it. Come and have a game – we'll give you a tea afterwards!"
You can watch his video on this link: https://en-gb.facebook.com/tennisscotland/videos/tennis-a-sport-for-life/2037505076277035/