Club
Serena is at the Meadows!
Fri, 04 Sep 2020 00:00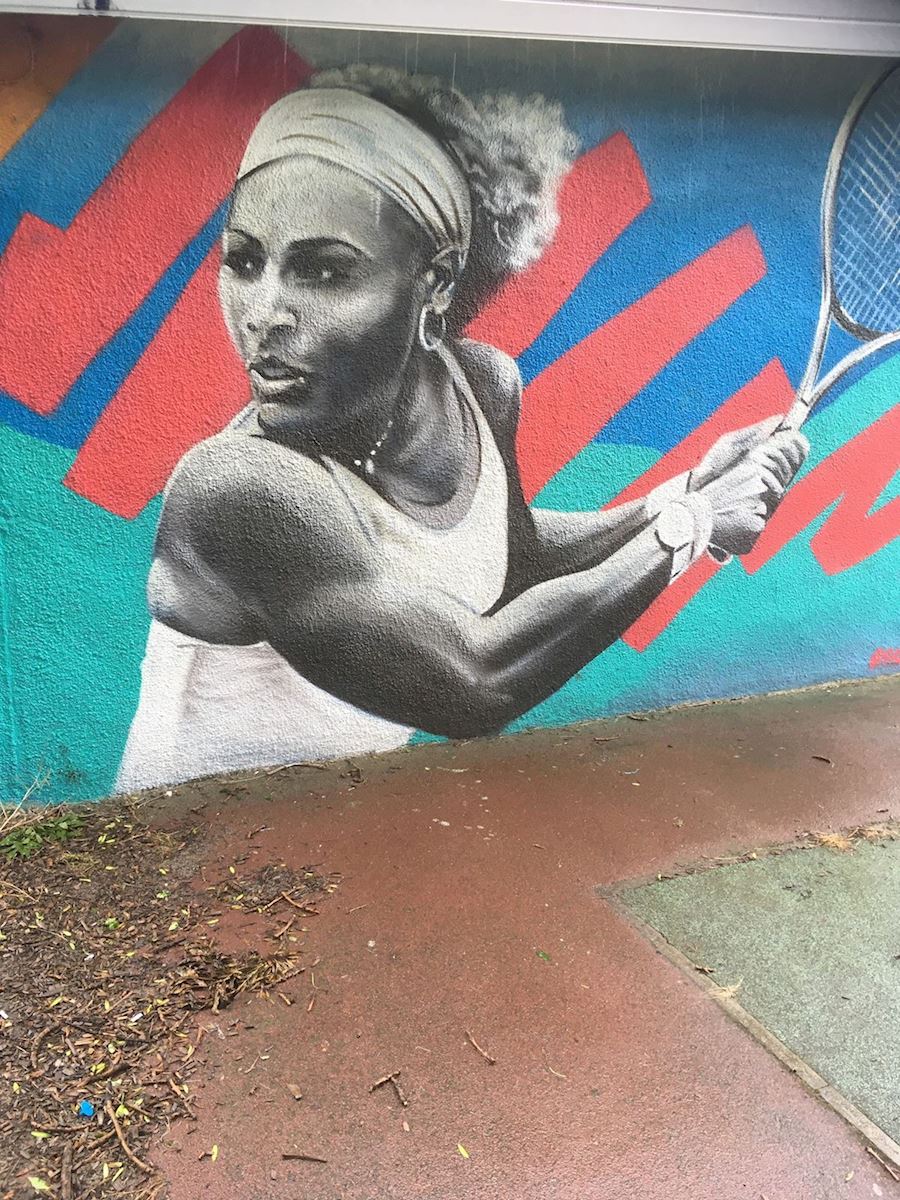 Bill Lothian, 04/04/20
Tennis is at the heart of a striking mural on the Meadows sports pavilion undertaken by Vue Art.
The mural captures other activities on the green space known as the "lungs of Edinburgh."
The project was supported by Edinburgh Leisure, City of Edinburgh Council, Meadows City Tennis Club, Southside Community Council and the Friends of the Meadows.
The building was regularly being vandalised and many locals were keen to both stop this and to improve the look of the pavilion that houses a tennis clubroom, cafe and other staff space. A design brief was formulated and Vue Art was commissioned after which planning permission was gained.
Edinburgh-based Shona Hardie, who works in spray paint and pyrography taking inspiration from the natural world, was identified as the best local artist to complete this style of mural.
Work stopped abruptly due to lock down but continued as soon as it was safe to do so.
Vue Art continues to work with businesses, artists and community groups to create murals. For further info go to: vuetheart@gmail.com