Welcome!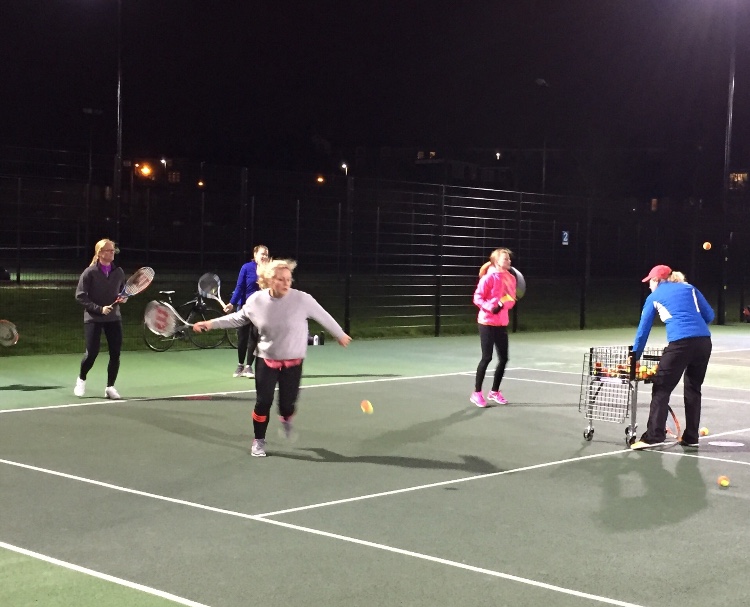 Nike Tennis Tuesdays: Open to all improver/intermediate female players working on matchplay and tactics. Great way to meet other like minded people on the tennis court! Every other Tuesday.
Cardio Tennis (Starting soon!) A great opportunity to hit a lot of balls and raise a sweat, in this fun, social way or working through all the game situations on the court in a live ball situation and open to all abilities.
Keep scrolling below to secure your place as they are limited!
Adult individual and small group lessons available for all ages and abilities.
Beginner
Rusty Rackets
Improver
Intermediate
Testimonials:
''Emma has been a super coach since my first ever session with her almost 2 years ago and I have enjoyed every one, both group and individual. She has worked with me not only on technique but also the mental side of the game and she tailors individual lessons to your personal goals so that no two sessions are the same, which keeps things interesting! That combined with her lovely character makes for really fun sessions which I look forward to every week''
Martina-Improver
''Emma is one of the best tennis coaches that I've had in the 15 years I have been playing tennis. She uses pyschology to make classes bespoke based on each person's individual needs and simplifies complicated concepts. She is a pleasure to learn from!
Alex-Intermediate/Advanced
If you have any questions, do not hesitate to contact me for times and availability at info@emmawellstennis.com.
See you on the court!
Emma