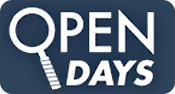 Coolhurst LTC
Courtside Coolhurst Road, LONDON, Middlesex, N8 8EY
Sunday 28 May
11:00 - 14:00
This Open Day has now finished.
About the day
Come and try tennis and squash at a friendly local club with great facilities. We'll be running free coaching sessions, club visits, gym sessions, measure your serve speed, and other fun events for all the family. Or just have a drink and enjoy the BBQ while you watch your family and friends.
Where to find us
See where we are on the map and get directions if you need.
We look forward to seeing you soon!