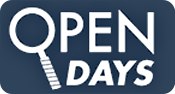 Wishel LTC
Fircroft Close Off Hillview Road, WOKING, Surrey, GU22 7LZ
Saturday 12 May
12:00 - 17:00
This Open Day has now finished.
About the day
The friendly Wishel Tennis Club, adjacent to Woking Park, will again be opening up the club on the afternoon of Saturday 12 May 2018, to all those - young or maturing (!) - tennis experienced or not so - to come along and enjoy some free tennis. As in previous years - coach Michael Jefferies will organise on-court activities for all, and we shall be pleased to offer refreshments for all participants their family & friends throughout. There will be membership discounts available and coaching offers too - so do please take advantage of this lovely venue and we look forward to seeing you then !
Where to find us
See where we are on the map and get directions if you need.
We look forward to seeing you soon!