Bowling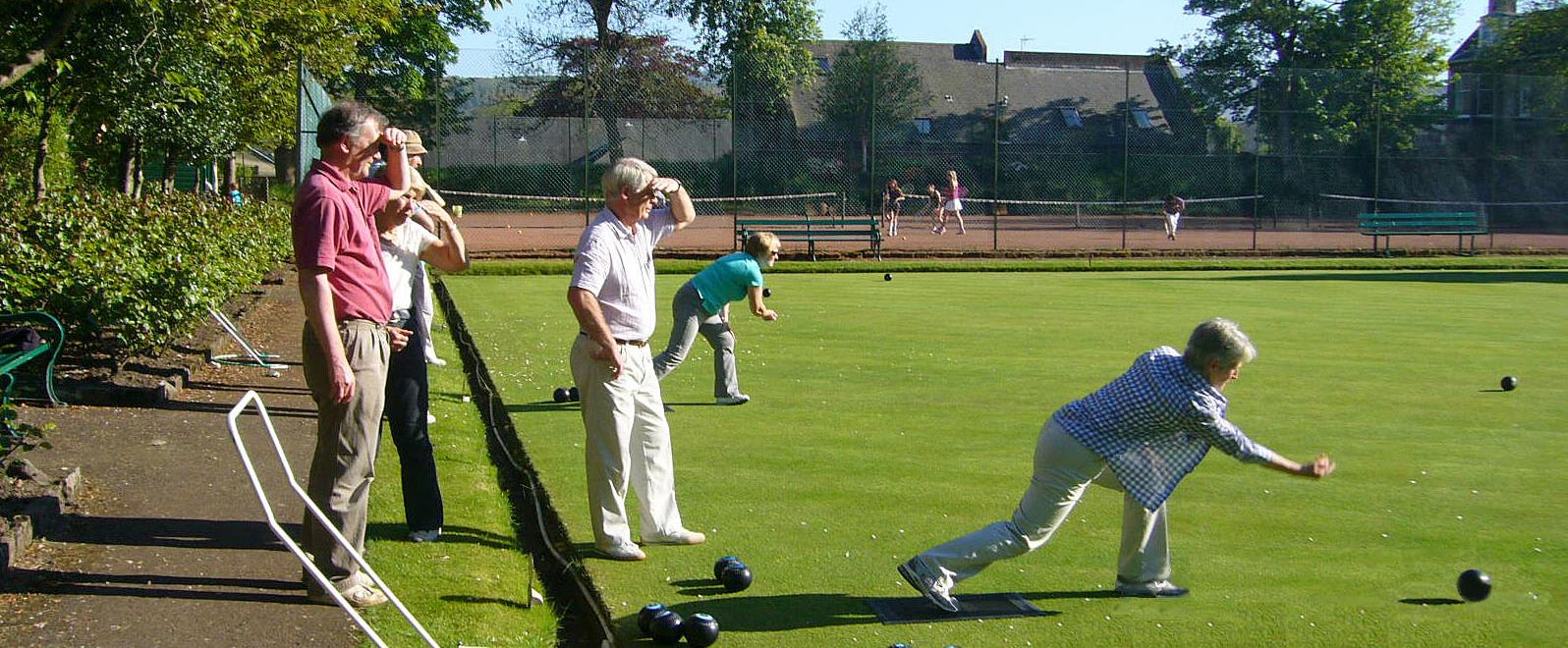 During our open season from April to October (the exact dates are dependent on the weather) members can:
Play Bowls on our 6 rinks
Come to our Hat games, which take place weekly on Saturday mornings at 11am & Monday and Wednesday afternoons at 2pm.
Join our Social games which take place on Monday and Friday evenings at 6pm.
Learn how to Bowl from our qualified club coaches at our 'Try Bowls' sessions. These will take place every Saturday from 10am prior to the hat games.
Borrow Bowls from the club house - we have a range of sizes to suit all
Bring a guest on payment of the visitor fee.
Play even if they are a junior age 9-15, as long as they are supervised by a playing adult member.
If you are new to the sport:
You don't need a special uniform or equipment – falcon club bowling is informal.
Shoes: your shoes must be flat-soled. If you don't have dedicated bowling shoes, you and your guests must slip on a pair of the green plastic overshoes (provided) at the edge of the bowling green, just before stepping onto it.
Please come along to our 'Try Bowls' sessions on a Saturday morning from 10am to learn bowling basics and how to play the game. Also please contact the bowls convener at [email protected] if you would like a one to one coaching session.