Raising funds for PAVILION 2022
Thu, 28 Nov 2019 00:00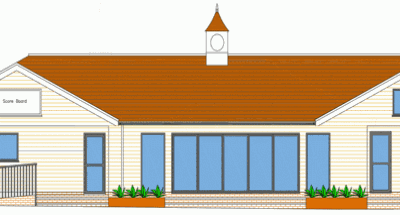 Fernhurst has transformed its Recreation Ground and participation in sport in the last decade. The numbers of adults and especially children using the enhanced facilities have expanded greatly and, after fifty years, the Fernhurst sports pavilion could benefit from being expanded and up-dated.

The Fernhurst Recreation Ground Trust launched 'Pavilion 2022' in 2017 to be the fundraising campaign supporting this initiative.
Local architects have drawn up designs which greatly improve the communal areas, function rooms, kitchen, bar and viewing gallery. The changing rooms will be expanded, modernised and refurbished with greater flexibility in mind. There will be new public conveniences separate from those being used by the sports clubs and teams. It will be a genuine 'multi use' building, which will even allow different clubs the opportunity to hold separate events at the same time , as there will be two distinct function areas.
Planning permission was obtained in late 2019 and now the Trustees are embarking on a full tender process to identify the preferred builders and finalise the detailed fitting out plans. Further details can be found at, and any offers of financial support can be made to, www.pavilion2022.org.uk.