Paine Tournament results
Wed, 23 Sep 2020 00:00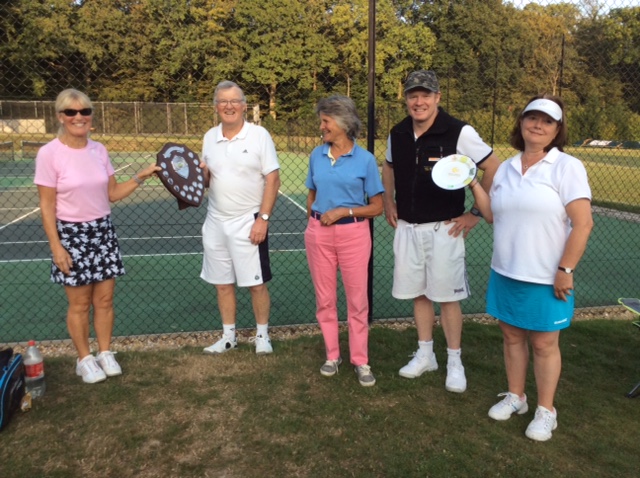 Sunday dawned with perfect weather for the Club's annual mixed doubles tournament - the Richard and Ruth Paine tournament. By tradition, the biggest day of our calendar, with excellent tennis, normally supplemented by a legendary spread of tea and buns, although this year the Club's bakers were thwarted by the dreaded Covid 19 and not a cup cake, flapjack or lemon drizzle was to be found anywhere on the Recreation Ground
A full house of 12 pairs took to the courts in pursuit of the winners' Shield, in groups of four pairs playing each other in a round robin. The four pairs who won the most games went onto the Shield semi-finals , and the next four highest went onto the Plate semi-finals, again following a round robin format.
There were a number of close matches including the Shield final where there was a narrow win for Jill Holland & Richard Edwards over Christine Lally and Ramy Salameh. In the Plate, Charlotte Evans & Rory Nursten just squeezed home against Louise Barstow & Siva Pillai
The trophies were presented by Ruth Paine to great applause, but the customary glass of something sparkly was kept in social isolation, hopefully to be enjoyed next year.
Many thanks to Judith Turner and Peter Rix for organising the event and getting such a good turn for a very enjoyable afternoon.