Firs Farm Tennis Courts Now Open!
Tue, 01 Jan 2019 00:00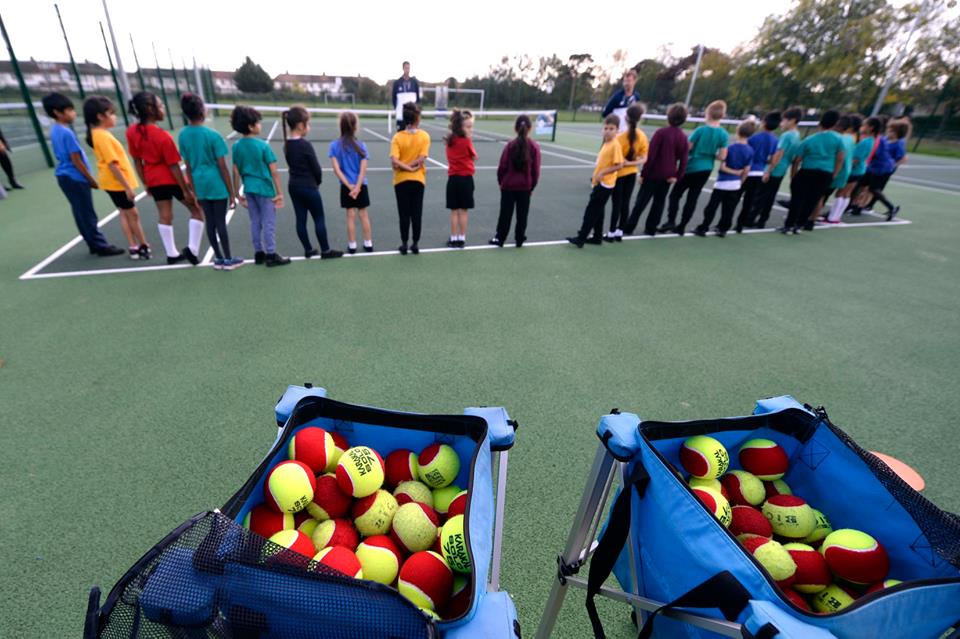 The next generation of tennis players in Enfield have the opportunity to show off their skills at the new floodlit tennis courts in Firs Farm, Bush Hill.
The Courts which were officialy openend in Ocotber mark the start of a dedicated investment programme in tennis in Enfield with court refurbishment due to take place at Albany Park, Craig Park, Arnos Park and Town Park.
At the opening, Enfield Council's leader Cllr Nesil Caliskan was joined by members of the Lawn Tennis Association, who have helped to develop and deliver the courts and Enfield Council's tennis investment programme which includes a £500,000 injection of funding into the sport.
The councillor was kept busy at the baseline by students from Firs Farm Primary School. They received some top tennis tips from Primal Health Tennis Academy, which is based in Bush Hill Park. Lawn Tennis Association (LTA) board member Sandi Procter and the Friends of Firs Farm Recreation Ground also came to support the launch.
Cllr Caliskan said: "This is a very exciting development for Enfield. By facilitating the development of high quality facilities, we can help the community become more active, provide opportunities for training and volunteering and make use of our fantastic open spaces. We support the LTA's clear ambitions - to deliver a great service to residents and clubs, to build partnerships and to enhance the tennis offering in education. By doing this, we can help build healthier safer and more cohesive communities with fairer access to sports facilities for all."
The new tennis courts are safe and secure with a pin controlled gate for entry and floodlights
Article courtesy of The Enfield Independent (www.enfieldindependent.co.uk)