Club
Tennis Talk
Fri, 03 Sep 2021 00:00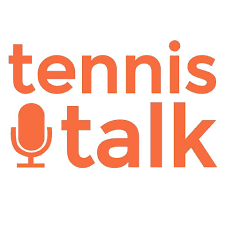 We are actively looking for new committee members!
Some of our present committee members will have to resign at the end of their term to comply with the club rules. The committee is made up of a cross section of members and their duties include attending meetings (about 10 a year), making decisions on topics varying from which tennis balls to buy, which courts we need to build and how to approach a member who hasn't paid his subscription!
To be part of a very exciting chapter in the club's history, please contact Debbie who can answer any questions you may have. 07763 - 146034 or email [email protected]
AN EXCEPTIONAL SEASON
Our ambition reached fruition. The club won 6 from 7 leagues.
Southport teams
1st team crowned champions of Division 3 and topped it off winning the Trinity Shield

2nd team topped division 4 in style

3rd team ran away with Division 6

4th team blazed through Division 7
In total, the teams won 49 from 50 matches during the season.
All teams promoted to higher divisions next season.
Liverpool teams
Ladies team were unbeaten through whole season winning league with relative ease.
Liverpool Men's 1st team also conquered their league.
Liverpool Men's 2nd team had a comfortable season.
Due to a pre season Liverpool League Committee executive decision to play leagues but have no resulting promotions or relegations, our teams will have to do same again next season.
Well done to all that took part in the matches during this incredible season.
P.S it's not over yet. We have 2 teams already through the 1st round of the Spartans Cup.
Clubspark
"The LTA will have emailed members who use Social Media accounts to log in to Clubspark. They have listened to feedback from users who were frustrated with having to use multiple usernames and passwords to access LTA digital tools and, as a result, have simplified the log in process.
We are delighted that we are now extending the use of single log in credentials, using an LTA Account, for ClubSpark users.
A phased approach will begin from Wednesday 18 August 2021. We will start to move every ClubSpark user who currently logs in using a Facebook, Google or Microsoft social account to a single LTA account.
Impacted users will receive an email from ClubSpark detailing the changes and the process they'll undertake when they log in. Below is a summary for your information:
When they next login to ClubSpark they will be prompted to create or merge an LTA account. From then on, these are the only log in details they will need.
This is a simple two-stage process that should only take 2-3 minutes
It's important that members login to their ClubSpark account and follow the steps to create an LTA account so that any upcoming bookings are not lost. "
Coronavirus19 Updates
Members will be aware that the Clubhouse is now fully opened for use. Changing rooms, showers etc can all be used. The kitchen will remain locked for security reasons. We will continue to provide hand sanitiser and our facilities are cleaned regularly - although cleaning materials are available in the Gents and Ladies. The one way entry/exit system remains in place although its use is entirely up to the individual.
Tennis Balls
As League Matches have now come to an end the supply of used match balls has finished. The availability of used balls for members cannot be guaranteed now.
Frog Fiesta
On an exceptionally windy day in early August, 8 brave ladies turned out to do battle in the inaugural Frog Fiesta tournament. Because of the very difficult conditions, play was not extensive but Karen Mitchell emerged as the overall winner. Thank you to all the ladies who played and let us hope for better weather next year!
September
Sat, 18 Sept Senior Club Tournament Finals Day
Fri, 24 Sept Last Junior Clubnight
Sat, 25 Sept Mexican Tournament & Social
November
December
Christmas Party TBC
Sat, 18 December Yuletide Goblin
If you would like anything included in Tennis Talk, please email [email protected]