Club
Tennis Talk March 2022
Wed, 02 Mar 2022 00:00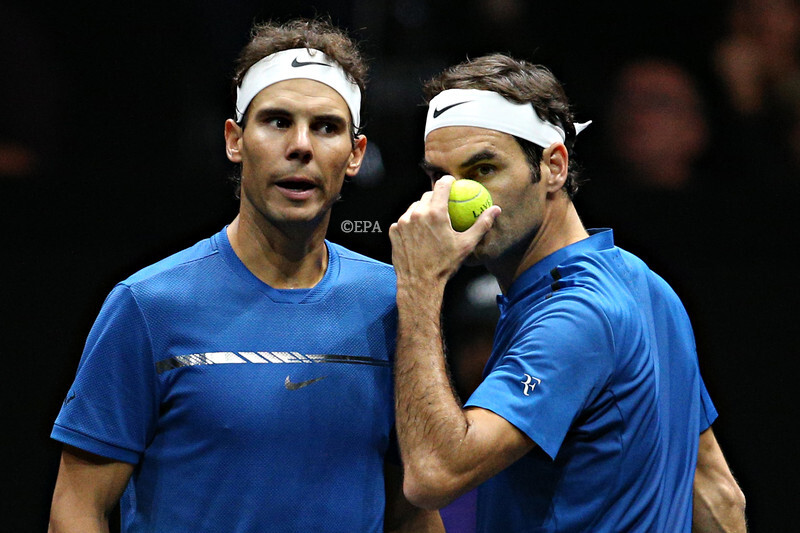 Court condition
Beginning with court 4, we're still waiting for the contractors to show up to perform the work on court 4. They were due to begin on Tuesday last week. Unfortunately, weather constraints have forced them to delay their work, both with us and the remainder of their backlog.
We've had reports of some other areas which need to be considered as they've begun to show signs of deterioration. We will assess the progression of those areas over time.
New Coaching Sessions
Our Coaching Sub-Committee has been working with Joel to set up a programme of coaching events for the coming months. These should provide opportunities for all abilities in the club to have access to group coaching with people of similar ability.
Of course, as always there is Cardio Tennis running twice a week as well as three different junior squads throughout the week.
Rusty Rackets:
Tue, 01 Mar 2022 - Tue, 05 Apr 2022. 7-8pm. £36 for a 6-week block.
Tennis Xpress (Advanced):
Sat, 05 Mar - Sat, 09 Apr 2022. 10:30 - 11:30am. £36 for a 6-week block.
Saturday Mini Tennis Mixed - Age 5-7:
Sat, 02 Apr - Sat, 07 May 2022. 10:30 - 11:30. £36 for a 6-week block.
Saturday Mini Tennis Mixed - Age 7-10:
Sat, 02 Apr - Sat, 07 May 2022. 11:30 - 12:30. £36 for a 6-week block.
All information about our coaching efforts and contact information can be found on our coaching page:
https://clubspark.lta.org.uk/FormbyLawnTennisClub/Coaching
League season begins!
The new season begins on April 25th. At this point, our teams will be battling it out amongst our local rivals in the pursuit of promotion. Lots of teams are pushing for back to back promotions so best of luck to all those who will represent us in the teams this year.
Town Hall Session
The first town hall session is due to begin on Tuesday 15th March @ 7pm.
The main basis of the information provided is within Tennis Talk so don't fear that if you cannot attend you will be missing out. However, if you have questions for us this is a great opportunity to raise them!
If you could send advanced notice of questions it will give us the ability to provide more robust responses on the night.
New Team
Due to popular demand, we've established a 5th team for the S&D League.
Mike Hall has accepted captaincy of the role. If you're interested in participating for this team, get in touch with Mike (+44 7772 706413).
Table Tennis!
Some of you may have noticed that we now have a table tennis table! Currently situated in the clubhouse, we've bought a new table, lots of balls and lots of bats!
Joel is looking to set up some social events around table tennis and wants to establish a team! Get in touch if you're keen to partake.
Such a good quality table wouldn't have been purchased if not for a generous donation. We're sure all members would join us in thanking Sue Collinson, it's a fantastic table and we hope that everyone gets good use of it. Thank you Sue!
Sky TV
You may have noticed that we now have a TV within the clubhouse. Alongside this, we've procured Sky to show sporting events within the clubhouse.
We're working on an easy way to get schedules for when the bar will be open so members can assuredly turn up and watch any events down at the club. If you have specific events you'd like to have on with the bar open, please get in touch and we will try to arrange this!
Our first organised event was the Chelsea vs Liverpool final which went very well (as I'm sure the majority of those attending would agree!) Big thanks to Mike Hall and Gerd for organising!
Lights
A kind reminder to members to turn off lights after they've finished using them. There have been a few occurrences when people have forgotten to do so which has left multiple courts illuminated whilst only one court was in use. We're sure everyone is aware of the increase of bills at the moment at home and we do not escape that so very much appreciate it.
Social Events
With COVID restrictions being reduced, we're looking for ways in which we can restart the social events which were run before the pandemic. As such, a Social Sub-Committee is being formed. If you'd like to get involved with the running of these events please do get in touch.
Covid Guidelines
Whilst we are all aware of the COVID Restriction changes & the increase in social activities over the coming months. We would still ask members to consider testing before engagements where there will be limited social distancing.
American Tournament
The Bar Committee is planning on hosting an American Tournament on Monday 18th April.
Tennis will start at 2pm. Afterwards the bar will be open and the BBQ will be on. Tickets are £6.
Please contact Gerd (+44 7964 983448) if you would like to participate!
And finally...!
Phyl Bentham and her partner Melita Jorgensen, managed to win the British Seniors Indoor Ladies 75 Doubles played last week in Wrexham.
Big congratulations to Phylis to a great achievement!