Club
Tennis Talk January 2022
Mon, 24 Jan 2022 00:00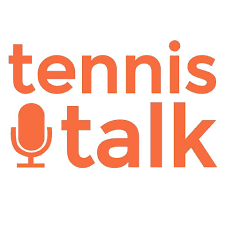 We hope you've enjoyed January! A few updates to fire over from ourselves for the upcoming weeks/months.
Aughton Lawn Tennis Club
As some of you may be aware, Aughton is due to close for development works for the next 3 months. From this, there's been an outreach to see if clubs can offer temporary facilities for their members. We've extended an offer of a temporary off-peak membership for their members covering this time and have passed this to their committee. We've not had feedback yet, but we will update when we hear of any developments. We've produced a schedule when Aughton members will be able to book which should avoid our current choke points.
Tv/Sky
As some of you may have spotted, there's an old TV sat in the clubhouse. The reason for this is that we've signed up for a 12-month trial of Sky for the clubhouse. We will be procuring a 65-inch TV to mount opposite the bar which will be delivered shortly. Working with the bar committee, we're aiming to have the bar open for big games in the clubhouse. We'll work out some way of distributing the schedule so people know when the bar will be manned.
We should have pretty much all the sport you'd want to watch so get in touch if you've any specific events you want to see!
Tower Heating Winter League
This week marks the final Tower Heating Winter League event. Joel will be hosting a presentation for the winning team to celebrate their victory!
We will be putting some pizzas on to offer a "beer & a slice" for £3.50 so we hope you will all come down to show support for what's been a great event over the winter.
Membership reminder!
We're now nearing the end of the month so a final push to remind you to renew your memberships. We've had a lot of people renew already and we thank you for getting those done promptly. If you're still yet to renew, please try to do so as soon as you can, it is greatly appreciated! As ever, if you have any issues, please get in touch with Gerd on 07964 983448.
Clubspark Logins
We've had a lot of enquiries about clubspark login changes over the past month. We've tried our best to help those who have reached out where we can. Christian has found a guide which covers the process which may help members: Youtube Video If you're still struggling, then please don't hesitate to get in touch and we will be happy to help.
Wimbledon Ballot
The LTA Ballot for Wimbledon 2022 tickets is now open and will remain open until 4 February. You should receive an email sent to the address you use for your LTA 'Advantage' account, asking you to opt In. If you don't opt in, you won't be considered for the ballot. The club will not be allocated tickets for distribution this year.
Captaincy Change
Our first team has a new captain! Matt Bilton has agreed to take over the reins of the first team captaincy in what is a pivotal year in the chase to return to the 1st division. Matt brings a wealth of experience from his previous clubs and we wish him well in bringing success to the team.
Last by far from least...
Some fantastic individual news about one of our members.
Phylis Bentham has been selected to represent Great Britain in the World Super Senior Tennis Team Event Women's 75's, to be held in Palm Beach, Florida. This marks her first call for Great Britain after previously representing England 4 times. This is such an incredible achievement and one for which we wish her the best of luck.