Information for New Members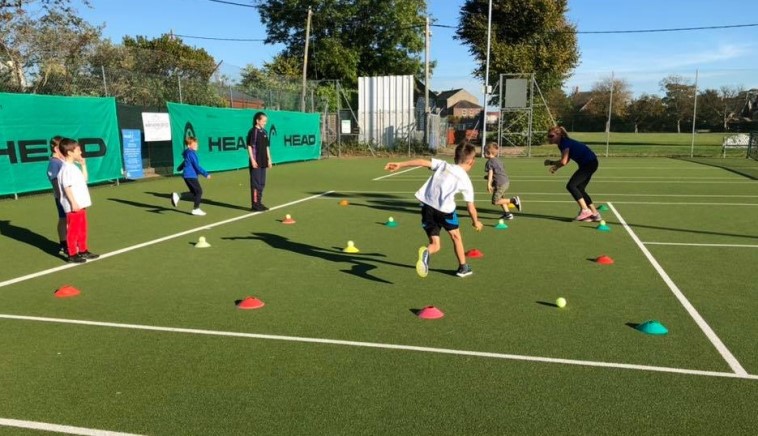 Court and Clubhouse Access
For access to courts and clubhouse you will require a code for the court padlock and a key to the clubhouse for which there is a £15 returnable deposit. Please contact a member of the committee for both the code and key. If you are the last person to leave the club please ensure all lights are out, the clubhouse is locked and the gate is securely closed behind you. Please ensure any remaining players have means to lock up before you leave the club.
Tennis Balls and Floodlights
Tennis balls and floodlights are provided FREE for all club sessions. If you are not attending a club session you must provide tennis balls or use some from the practice basket and floodlights are £4 per court. The balls can be found to the left of the clubhouse door, as you enter the clubhouse, and the floodlight controls are behind the right hand wall units closest to the window in the kitchen area. Once the floodlights have been turned off it will be at least 10 minutes before they can be turned on again. Please speak to a committee member for a demonstration on how to use the floodlights. Please return the balls and turn out the floodlights before leaving the club. There is an external timed light switch outside the clubhouse door which will provide sufficient light to exit the club.
Coaching
Head coach Vanessa Barnard provides coaching for both juniors and adults and cardio tennis which is a fun, sociable group fitness class set on a tennis court and open to people of all ages and abilities.
Please visit the VB Tennis Academy web site https://clubspark.lta.org.uk/VBTennisAcademy for full details of coaching, cardio tennis and holiday camps.
Safeguarding
Hailsham Tennis Club is committed to prioritising the well-being of all children and adults at risk, promoting safeguarding in our club at all times, including all programmes and events we run. This Policy strives to minimise risk, deliver a positive tennis experience for everyone and respond appropriately to all safeguarding concerns/disclosures. Please take the opportunity to familiarise yourself with the policy and the incorporated codes of conduct - https://clubspark.lta.org.uk/HailshamTennisClub/Policies
Getting Involved
The Club's day-to-day administration is run by a Committee made up of elected members: Chairman, Secretary and various other roles.
Committee members are elected each year at the AGM. Running the Club takes a great deal of (mostly enjoyable) work and if you would like to get involved and help the club please don't hesitate to contact the Chairman. All roles are voluntary.
To download or print out the full Hailsham Tennis Club 2019 Welcome Information Pack
click here: Welcome Pack November 2019.pdf.