Competition
Congratulations to Harbury Floodlit B
Fri, 29 Mar 2019 00:00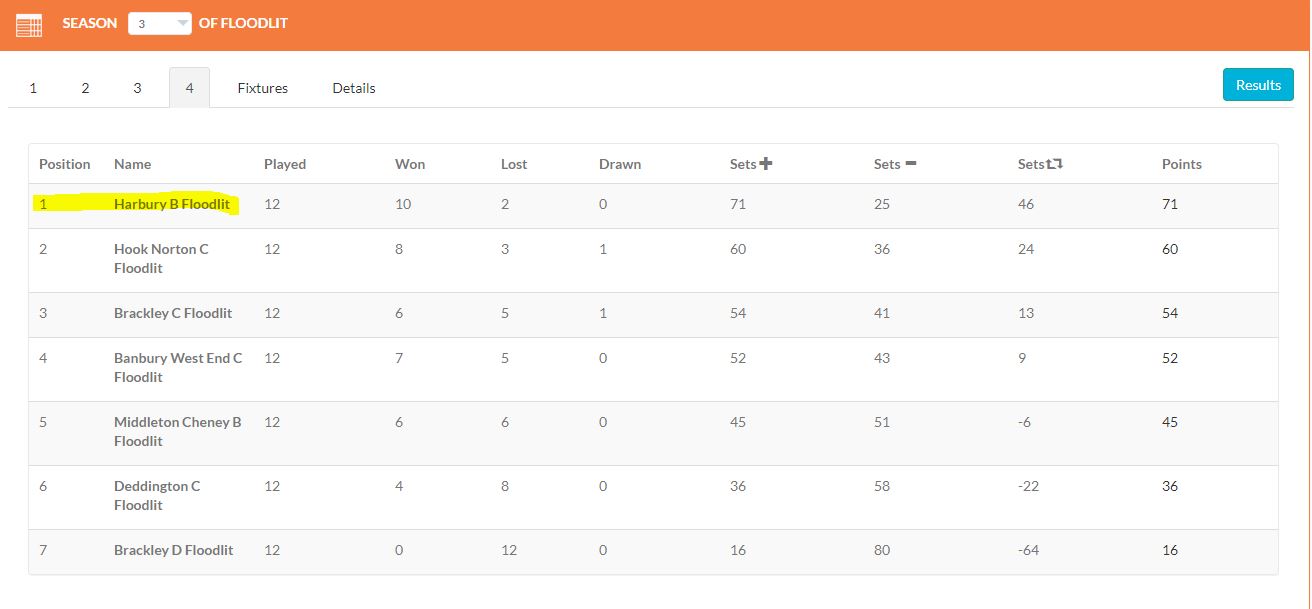 After being relegated from Division 3 last season, Floodlit B found life in Division 4 much easier, and have finished the season as Division 4 champions. All the home matches were won, and the only two away defeats were on a frosty astroturf court at Hook Norton, and a damp astroturf court at Banbury West End. The second loss was in the final match when Harbury already knew that they had topped their division. 10 players were used during the season with the main contributors being Nigel Eaton, Josh Marshall, and Helen Cooper who played 11,9 and 8 matches respectively.

Coincidentally, Floodlit A also used 10 players during the season, 3 of whom each played in over half of the matches, but alas the similarity ends there. The final match of the season, was a resounding 8-0 defeat away at Byfield B, which guaranteed that they would finish bottom of division 2.

Next winter should see a couple of Harbury A vs. Harbury B head-to-head matches, as it is almost certain that both our floodlit teams will be in division 3.