Social
BBQ and Tournament - August 2018
Fri, 10 Aug 2018 00:00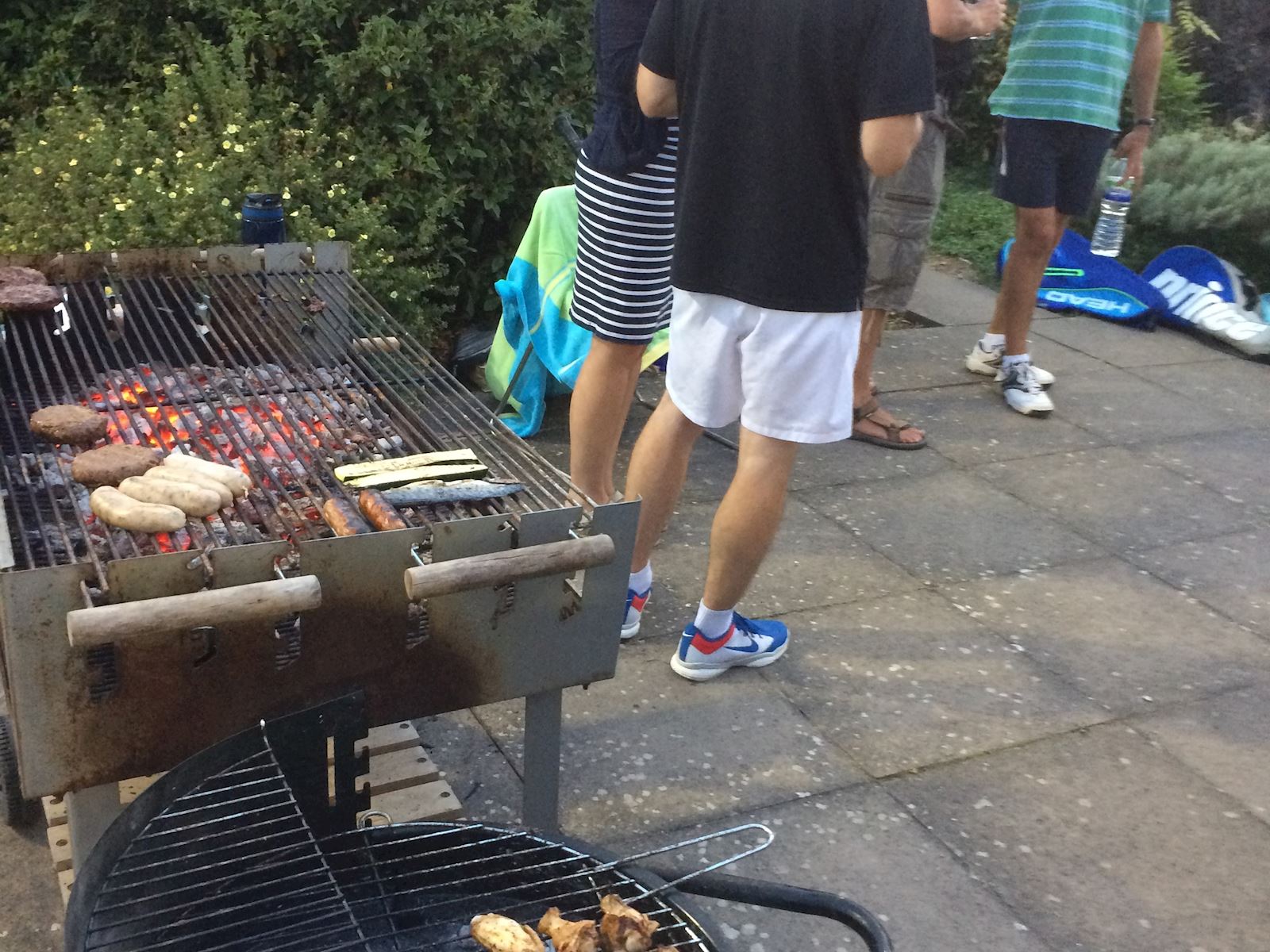 Summertime and the livin' is easy – BBQ Tournament creates hot competition
Twenty-seven degrees, nineteen contestants and twenty-three matches made sure that this was a night to remember. The coals were piled high, the correct contestants guided onto the right courts by Steve Stark, and the evening resounded with cheerful competition for three and half hours.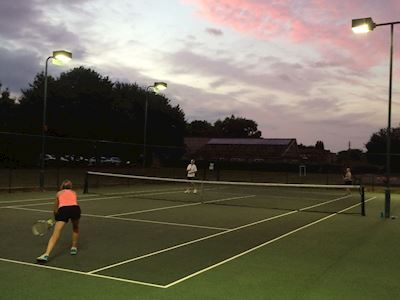 Jane Minchin and Colin Mercer won all four of their matches in the Group 1 round robin. Not to be outdone, in Group 2, Paul Crowton and Olly Wilshire also won all their matches. This meant that Jane and Colin came up against Debs Brooks and Steve Marshall in their semi-final (pictured), in which Debs and Steve triumphed. Paul and Olly managed the closest of wins over Debi Morisot and Adam Crossling.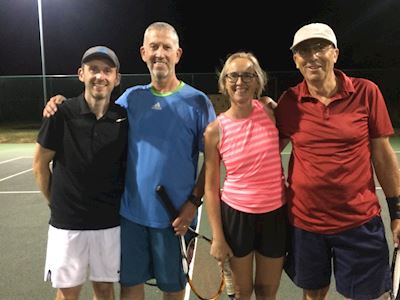 So to the final with Paul and Olly undefeated on their way and Debs and Steve only beaten so far by, yes, Paul and Olly. But revenge is sweet and Debs and Steve served it up. A fitting last tournament for Debs as she moves shortly to North Wales and early retirement (but hopefully will find another great tennis club). We wish her and her family all the very best.
Keith Thompson's immaculately laid out BBQ coals lit up the evening, even if the wind direction meant that the courts were sometimes smokin'.
Another great Harbury Tennis Club evening.