Social
BACs Tournament
Tue, 09 Apr 2019 00:00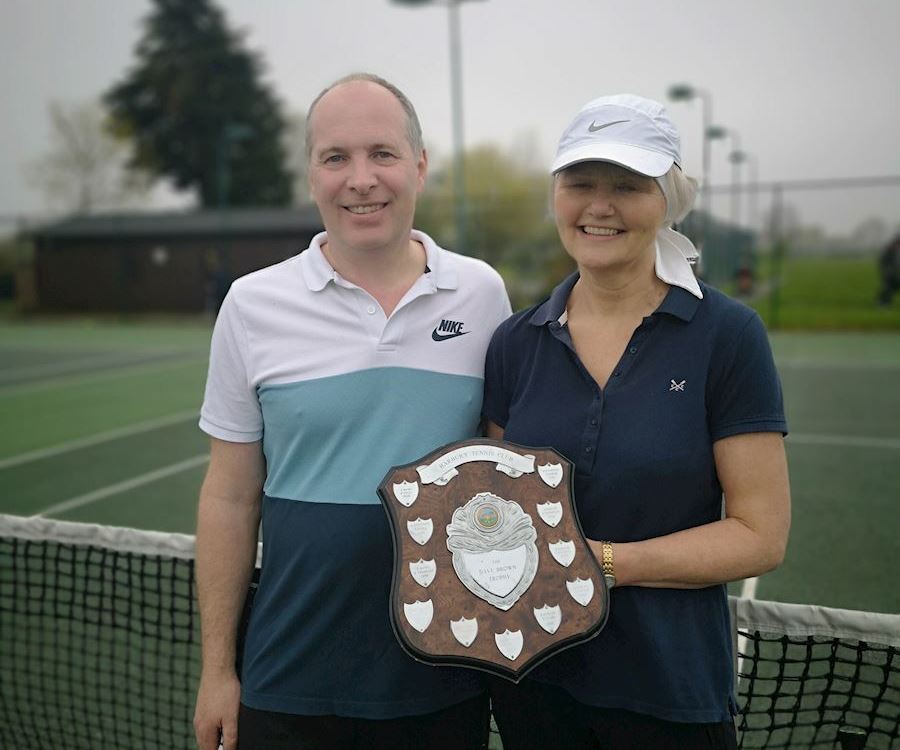 BACs Tournament Report
Persistence Pays Off
Following a productive AGM where several members made good suggestions to continue the success and appeal of Harbury Tennis Club, 17 lined up to compete in the 'BACs Subs Payment' Tournament.
A cold wind might have been whistling across the playing fields, but the doughty competitors took it in their stride, happy that the subs were remaining the same for the 6th year in a row – a nice warm feeling that they were all in the money.
The games were so close with so many deuces and tie-breaks that time became our enemy. As a result, instead of playing semi-finals, we went straight to a final of the winners of each group. This meant that the runners-up Clare Callaghan & David Bristow and Eira Owen & Chris Cousins were denied a chance of ultimate victory.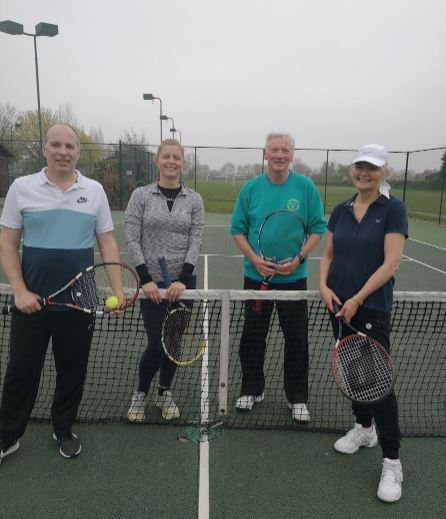 The shoot out was then between Sarah Dodd & Colin Mercer against Karen Bristow & Neil Browne. And what a final! Sara & Colin seemed to be edging it when they were serving for the match at 3:1 up (first to 4 games). But Karen (last year's winner) with new partner Neil were not to be held back, coming from behind to 3 all, only to be 2 love down in the deciding tie-break. But persistence paid off and Karen & Neil in the end were somehow victorious.
The lesson seems to be: When your BACs are to the wall, never give up!