Junior Tennis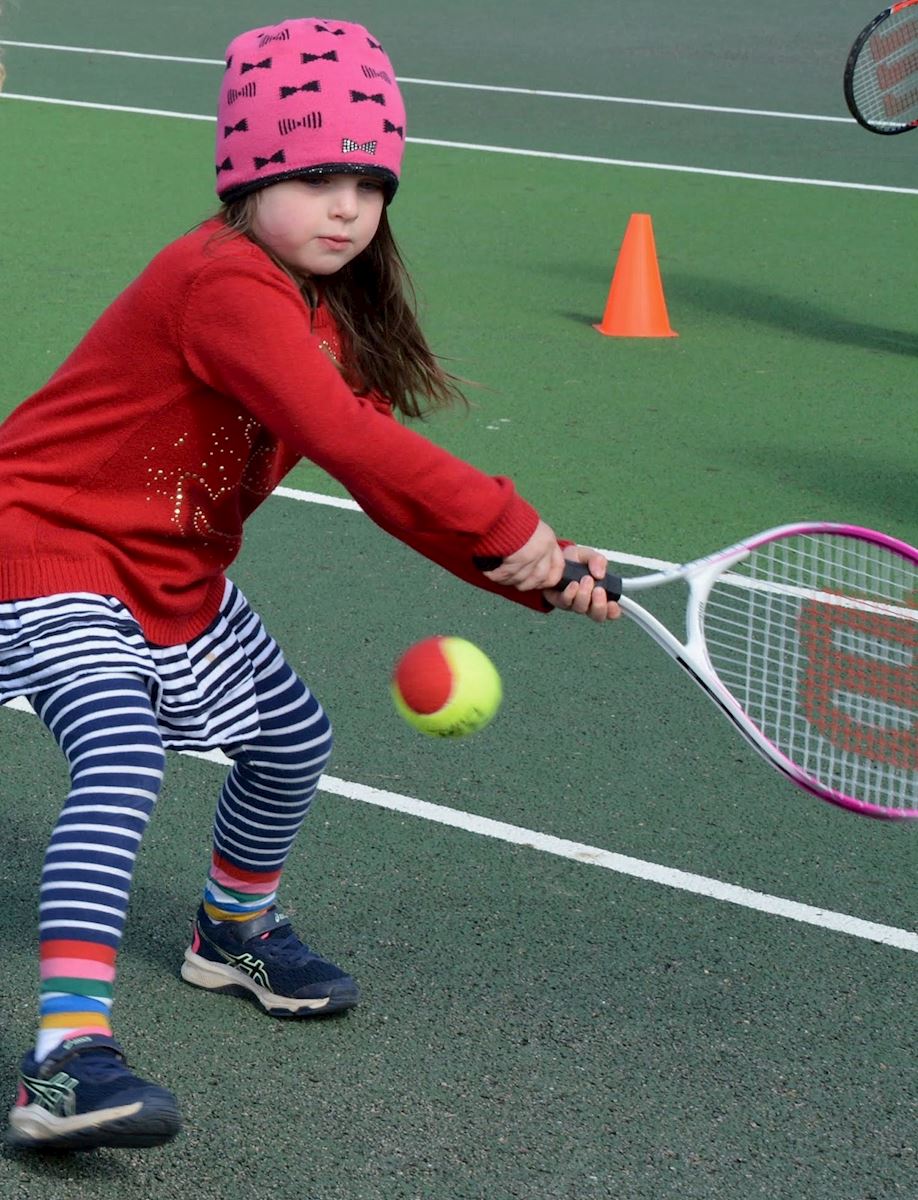 Tennis is a fantastic sport to help children develop their agility, fitness, hand-eye coordination, concentration and confidence. Our lively junior coaching programme, led by our Head Coach Josh Woodward, caters for children of all abilities from the age of 3 to 16. Groups are structured by age and ability to help the juniors improve their skills, technique and match play. Court sizes are reduced and ball sizes increased proportionately for younger pupils to aid their stroke development, confidence and movement around court.
Please email Josh at coaching@haslemeretennis.com for availability of term time lessons, junior holiday camps or private lessons, or our Membership Secretary, Viv Shorleson at membership@haslemeretennis.com to find out about membership and the additional benefits that being a member can bring you and your child/ren. See also our webpages here.
Social, varied and fun!
Most importantly we never forget that classes have to be fun! Tennis is a very social sport and we provide a varied programme of junior events and the opportunity for children to put their new skills to the test in games against each other.
Non-members are welcome to take part in the coaching groups but membership of Haslemere Tennis Club means that your child would then receive a 30% discount on their coaching sessions and a 10% discount on holiday camps that they attend, so joining is worthwhile. You will also then be the first to receive news and updates about our programmes through our regular Junior Newsletters – which are very useful as our sessions can get booked up early due to their popularity. Full details can be found on the membership forms.
Tots | age 3-5
These sessions are a great way to introduce your child to the joys of tennis. They are fun-filled sessions where we can harness your child's energy and help develop their concentration, hand-eye coordination, agility and balance. Children will start to learn the basic tennis techniques of forehand, backhand and volleys. Parents are welcome to join in these sessions.
Red Group | age 5-8
Children will start to develop their hitting skills and the classes will improve your child's movement on court, balance and coordination. They will start to rally with coaches and other players in the group. Older children will have learned all the basic strokes and start to hit the ball from greater distances, developing their knowledge of the game and start to play matches.
Orange Group | age 8-9
Players will have developed greater athletic skills, agility and movement around the court. They will be playing shots on the move, over greater distances. This is tennis! They will now start to focus on tactics and techniques, learning problems solving and leadership skills along the way. They will start to play slightly longer matches in singles and doubles formats.
Green Group | age 9-10
Children will be becoming bigger and stronger and will play on a full sized court. They will have developed all of the basic shots, which they will be hitting with increasing power and accuracy. At this stage the main focus of coaching is to fine-tune their shots and refine their technique, enabling them to maintain rallies from the baseline and develop their competitive game.
Juniors | age 11+
These groups cater for older juniors of all abilities but will be structured to accommodate different skill levels. Beginners will be coached on the basic elements of the game first (shot development and court positioning) to enable them to quickly develop the required skills and play the game. More experienced juniors will work on advanced techniques, improving their tactical awareness and match play.