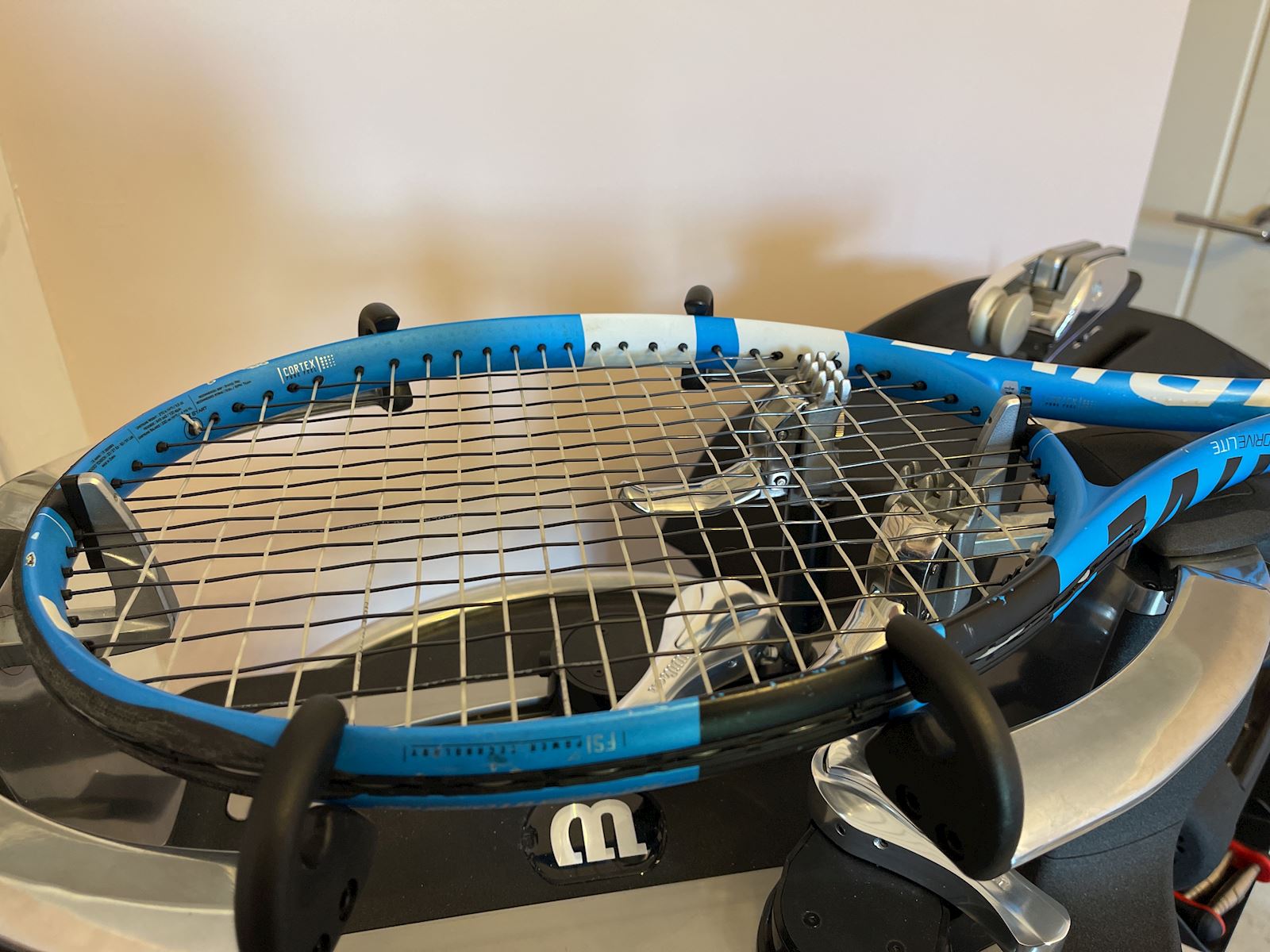 We offer a competitively priced stringing service in the Brighton & Hove area. Strings deteriorate over time meaning that you're not getting the most out of your racket.
The general rule is that you get your racket restrung as many times you play a week in the year. So, if you play 3 times a week you get your racket restrung 3 times a year.
​All rackets are strung on a constant pull machine giving a more accurate tension throughout the string bed.
Grips, overgrips and grommets can also be replaced at the time of stringing. For grommets we will need notice prior to picking up the racket so please contact in advance.
All major string brands are stocks and we usually have a turnaround within 48hrs.