Welcome to
Hunter Park Tennis Court Association
Your local tennis club
COURTS UPDATE 1 June 2020

Welcome to the 2020 tennis season: beginning on Monday 1 June 2020, we hope you enjoy your tennis this (curtailed) season and check the court notice for current LTA guidelines during Covid.
Get out there and enjoy yourselves!!!
Latest guidance
Only players may enter the court, no spectators are allowed in the court and all benches have been removed. A maximum of 4 members may be on one court at one time.
All courts must be pre-booked on-line, you may not just turn up and play.
Social distancing measures must be adhered to, i.e. you must maintain a minimum of 2 meters distance between yourself and all other players. In particular, you must not stray onto the other court to retrieve wayward balls.
Avoid handling other players balls. It is a good idea to mark your own tennis balls, so no confusion arises. If a ball does come across your court, bat it back with your racket.
Where possible, avoid touching the nets, gates, fences, etc. with your bare hands.
If you are using the courts, you do so at your own risk. You are responsible for washing your hands before and after playing on the courts. You are advised to bring your own cleaning wipes.
Please wipe down the lock and gate latch before and after entering and leaving the court
Keep the gate clear at all times, again maintaining a 2 meter distance between yourself and any other arriving/departing players.
Once again, please ensure that you follow these rules as closely as possible, as it would be a great shame if we were forced to close the courts again, due to breaches of social distancing laws.
2019 membership expired on 30 May so if you haven't already, please renew your membership at the pro-rata renewal rate here. Any problems, please contact the treasurer by email.
Please see the LTA website for fuller guidance
https://www.lta.org.uk/globalassets/news/2020/lta-guidance-for-tennis-players---covid-19.pdf
To book a court click here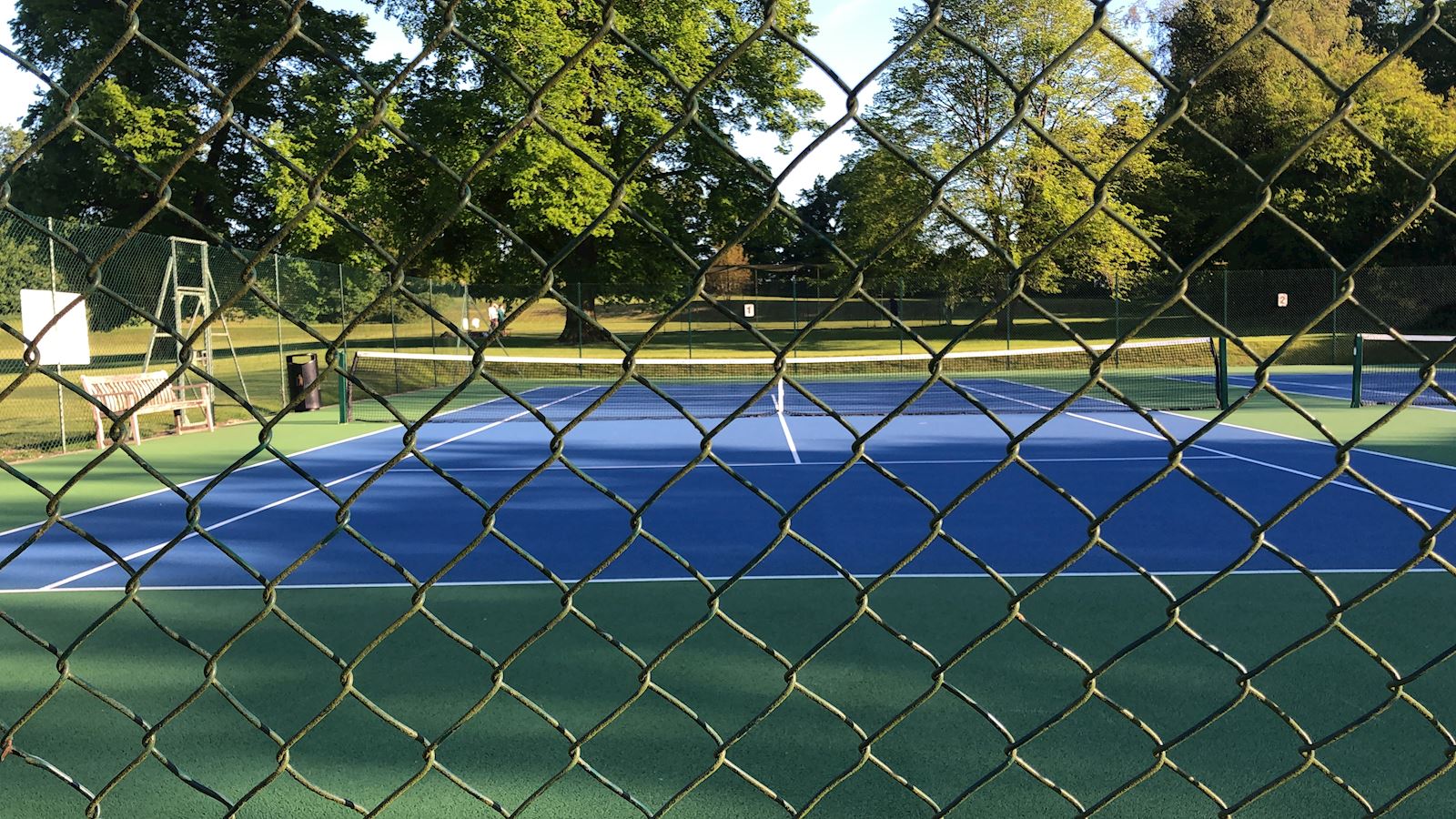 ---
How to find us
Hunter Park Tennis Court Association
Hunter Park Tennis Club
Twyford
Hampshire
SO21 1QS

Get directions